Arnold Schwarzenegger
Born on July 30, 1947, Arnold Schwarzenegger was raised with one elder brother in Thal, Austria. While many know us him as the Austrian Oak, others know him as the Terminator star best known for playing T-800 in the action film series. Furthermore, after leaving behind a mark in Hollywood and bodybuilding, Schwarzenegger later took on a new challenge as he stepped foot in politics.
Arnold Schwarzenegger Net Worth
Arnold Schwarzenegger is perhaps one of the most successful individuals there is. Spanning multiple fields, Schwarzenegger has established himself in every field he has stepped foot in. As per Celebrity Net Worth, the Terminator star has a staggering net worth of $450 million. He is one of the most bankable stars in the industry and his career as an actor added significantly to his net worth.
Coming from humble beginnings, he shocked the world with his undisputed run of success. At the peak of his career in Hollywood, Schwarzenegger earned $20-30 million for the films he starred in. He even once held the mantle of the highest paid actor in Hollywood. For his role in Commando the actor earned $2 million while for Total Recall he earned a whooping $11 million.
While most of his income comes from the entertainment industry, Schwarzenegger made his first million at the age of 25 from his real estate investments. Initially, the Austrian Oak invested his pay cheques from bodybuilding into real estate making some handsome money in the process. Even though Schwarzenegger's legacy in bodybuilding is way bigger than his legacy in Hollywood, he did not make much money in bodybuilding.
One of the primary reasons Schwarzenegger dabbled in real estate is because he did not want to end up with no money like some of his bodybuilding counterparts. As of late, Schwarzenegger's portfolio is alone worth $100 million. Meanwhile, the actor refused to take any money home from his salary as the Governor. Rather, The Terminator star donated the money as welfare. If he had accepted the salary, he would have earned nearly $187,000 as salary and $206,500 for social work.
Arnold Schwarzenegger's Early Life
Arnold Schwarzenegger was born on July 30, 1947 in a village in Thal, Austria. Back in the day, Schwarzenegger was an average student in school. However, his cheerful personality and good humor always helped him standout. Years later in 1979, Schwarzenegger earned his degree from the University of Wisconsin.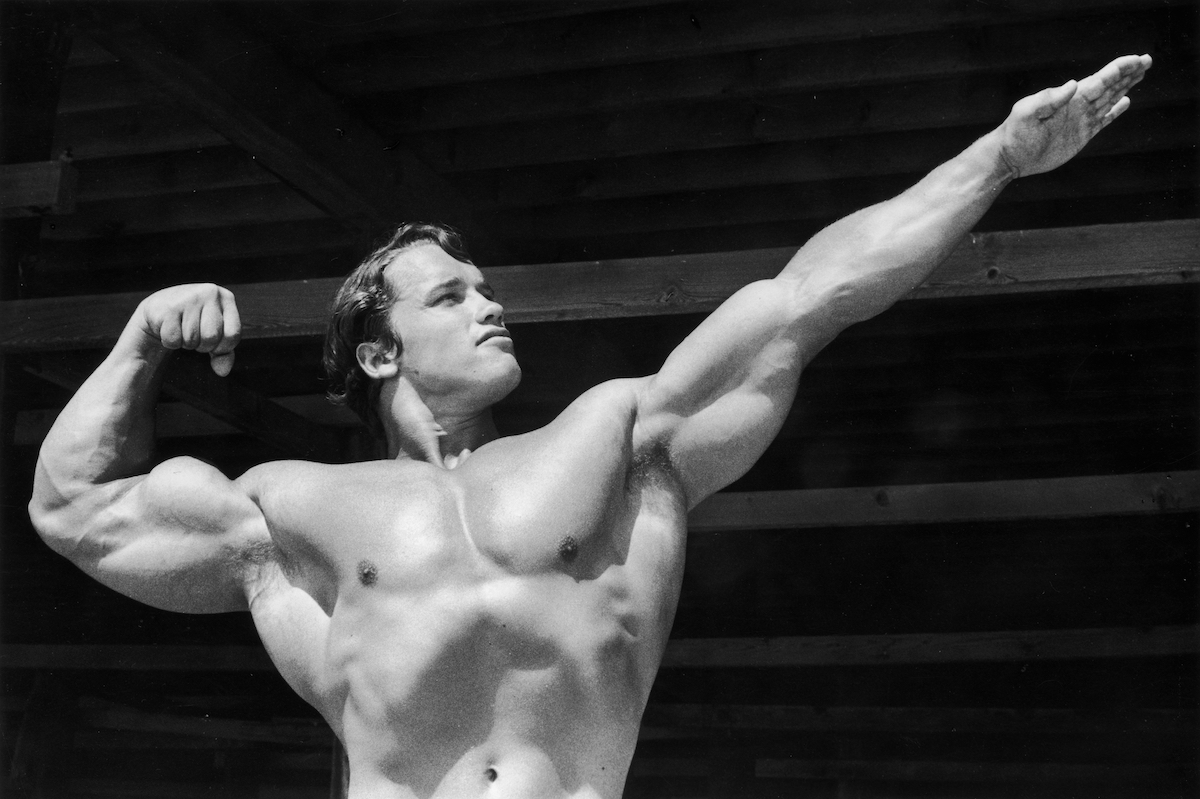 Schwarzenegger started his bodybuilding journey at a mere age of 13. In 1960, his football coach took him to a local gym, and he felt awestruck. On learning how bodybuilders later have a career in Hollywood, the Austrian Oak knew why he wanted to become a body builder.
 Arnold's Schwarzenegger Family and His Kids
Arnold Schwarzenegger was the second son of Gustav Schwarzenegger and his wife Aurelia. Gustav was the local chief of police in Thal, Austria while Aurelia was a homemaker. As per American Magazine org., Schwarzenegger previously revealed how his parents were extremely strict as he grew up in a Catholic family. He only had one elder brother while growing up, Meinhard Schwarzenegger, whom his father preferred over the bodybuilding legend.
Arnold Schwarzenegger has a lovely family with five kids, 2 daughters and 3 sons. The Terminator star shared four kids with his ex-wife Maria Shriver. The couple welcomed their eldest child Katherine in 1989 followed by Christina in 1991 and his son Patrick in 1993. In 1997, Schwarzenegger welcomed his second son Christopher. Schwarzenegger's youngest child is Joseph Baena, born a few days after Christopher. Baena's mother is Mildred Patricia Baena, who served as the house help in the Schwarzenegger household for nearly 20 years.
While the Austrian icon made a plethora of friends throughout his career in body building and Hollywood, one of his best friends always has been Franco Columbu. The duo's legacy in the world of bodybuilding remains unmatched. He and Franco were like brothers, devoted companions who trained together and remained like two peas in a pod.
Arnold Schwarzenegger's Dating History
Apart from his films, Schwarzenegger has often kept us entertained with his interesting dating history. Over the years, the Governator dated a plethora of popular actresses and individuals. One of Schwarzenegger's most high profile romance was with Eleanor Mondale back in 1979. Schwarzenegger first tied the knot to Maria Shriver in 1986 before parting ways in 2021. However, Schwarzenegger had countless flings and relationships in between. The actor admitted to having an affair with Mildred Baena.
Meanwhile, rumors of Schwarzenegger dating Vanessa Williams also surfaced after they worked together is 1996 flick Eraser. However, reports suggest that the relationship did not last and ended the same year. One of the actor's most shocking flings was with Gigi Goyette. According to Hollywood Life, the actress first met Schwarzenegger at the age of 16 and allegedly had an on-and-off affair for 20 years.
Another Hollywood actress Schwarzenegger was linked with was Rachel Ticotin. The duo worked together in the 1990 film Total Recall. Shortly after working together on 1985's Red Sonja, Schwarzenegger also made the headlines for dating Brigitte Nielsen. Even though they were dating other people at the time, the duo couldn't hold themselves back. 
Arnold Schwarzenegger's Diet and Workout Plan
We are no strangers to the fact that Schwarzenegger is extremely strict about his diet plans. According to reports by Insider, the Kindergarten Cop star once revealed how he ate eggs during his peak body building days.  The body building legend revealed how he eats omelets and scrambled eggs during the the day while he prefers having vegetable soups at night.
Schwarzenegger is an avid promoter of vegetable diet and eats high diet plants. While The Terminator star does not fit the description of a vegan that non vegans have, Schwarzenegger surely eats his greens. Meanwhile, he even revealed how he mostly stays away from red meat.
Arnold Schwarzenegger Awards and Achievements
His achievements in the field of body building is not unknown to the masses. In 1970, Schwarzenegger carved a niche out for him in the bodybuilding world as he won Mr. Olympia at a mere age of 23. He became the youngest ever bodybuilder to win the title at such a young age. Throughout his career, Arnold has won the Mr. Olympia title seven times.
Interestingly, one time after winning one of his Mr. Olympia titles, Schwarzenegger was working on the film Conan The Barbarian. Owing to his the massive muscular built he had, the director asked Schwarzenegger to lose some of the muscles. Meanwhile, Schwarzenegger's other major accolades include five Mr. Universe wins and one Mr. World title.
Arnold Schwarzenegger Movies
Throughout his acting career, Schwarzenegger has starred in over 51 films in total. He made his debut in Hollywood with the film Hercules in New York in 1970. The film stars Schwarzenegger as Hercules, who moves to New York only to find out his Ancient Greek lifestyle is not compatible with modern life. Hercules in New York performed decently at the box office.
The 1977 film Pumping Iron is a documentary series, as it introduced bodybuilding to the mainstream media. Furthermore, the documentary series played a major role in popularizing the sport. Meanwhile, Schwarzenegger' s role in Conan The Barbarian is what helped him gain popularity as an actor. While the film surely helped him in his career, Schwarzenegger got involved in a controversy with co-star James Earl Jones.
One of the most popular films that Schwarzenegger ever starred in surely has to be The Terminator. The film helped make the Austrian Oak the huge action star he is today. For The Terminator, Schwarzenegger earned $75000 dollars since he only had 17 lines in the film. However, for the sequel, Schwarzenegger set the bar high. Reports by ScreenRant suggest how he pocketed $21,428 for each word he spoke and he had nearly 700 words in the film. Apart from that, he even received $5 million as bonus for the film.
While The Terminator might be the actor's biggest film, he earned the biggest pay cheque for Twins. Alongside Danny DeVito, he pocketed nearly $30-40 million. Meanwhile, he almost became a part of a video game based movie that flopped greatly. Despite having an incredible career in Hollywood, Schwarzenegger later quit acting to pursue his ambitions in politics.
Arnold Schwarzenegger Political Career
Apart from having successful careers in acting as well as bodybuilding, Schwarzenegger had interest in politics as well. Long before he came to the States, The Terminator star served as the member of youth weight lifting team for a party in Austria. Later, after he took a break from acting, Schwarzenegger made a public appearance alongside George Bush, marking his first appearance as a Republican. Following that he served as the chairman of the President's Council on Physical Fitness for a period of 3 years.
In 2003, Schwarzenegger decided to take his political ambitions a level higher. He contested for the Governor elections where he defeated Gray Davis to become the 38th Governor of California. Schwarzenegger knew what he had to do in office. Shortly after he took over, he granted licenses for same sex marriages. His main focus was environmental protection including Global Warming.
In 2006, he signed the Global Warming solutions act and worked towards reducing green house gases emissions. He even signed a pact with British Prime Minister Tony Blair regarding carbon emission.
Owing to his incredible work for the state, Schwarzenegger won the following governor elections as well. During his second term he mainly focused on establishing peace and resolving political issues in the state.
Arnold Schwarzenegger's relationship with Sylvester Stallone
Back in the 80s and 90s only two names were the talk of Hollywood, Arnold Schwarzenegger and Sylvester Stallone. The duo were head to head in the race of becoming Hollywood's top action stars. While during their days in Hollywood both were extremely competitive and went back and forth against each other, they are very good friends today. Both the actors have immense respect for each other.
However, back in the day the two could not stand each other. To have an edge over Stallone, Schwarzenegger once tricked him for a film Stop or My Mom Will Shoot. Schwarzenegger felt the script was awful and decided to bait Stallone for the film. Interestingly, The Terminator star spread the word of how he was interested for the film and pretended to ask huge money for the film. So taking the cheaper option, the directors approached Stallone with the script who fell for the trick.
ADVERTISEMENT
Article continues below this ad
Over the years, the duo have worked for four film together. From the Expendables series to Escape Plan, the two actors made an incredible acting duo. Apart from being incredible action stars, both Stallone and Schwarzenegger are huge car enthusiasts. Both the actors have a immaculate garage with some of the fanciest cars. According to Hot Cars, The Terminator star has some of the fanciest cars including Military-Style Hummer H1, Mercedes-Benz Unimog, Hummer H1 Slant Back, and Ex-Military Dodge M37. Apart from that he also owns the vintage The Excalibur.
On the other hand, we have Sylvester Stallone who owns some very fancy cars in his garage as well. Some of the cars in his garage include Porsche Panamera, Bentley Continental GT and also a Rolls-Royce Phantom. While his entire collection is fancy, one of his most noteworthy vehicle is 1932 Highboy Hot Rod.
ADVERTISEMENT
Article continues below this ad
 Overview of Arnold Schwarzenegger
Name

Arnold Alois Schwarzenegger 

Born

30th July 1947

Place of Birth

Thal, Austria

Nationality

American/ Austrian

Education

Santa Monica College

Parents

Gustav Schwarzenegger, Auerlia Jadrny Schwarzenegger

Height

6 ft 2(188 cm)

Weight

235 lb(105 kg)

Wife

Maria Shriver

Kids

Christina Schwarzenegger, Patrick, Katherine, Christopher, Joseph Baena

Social Media

Instagram

,

Twitter
Arnold Schwarzenegger News Feed
---
---
---
---
---
---
---
---
---
---
---
---