Henry Cavill
The British actor Henry Cavill was born on 5th May 1983 in Jersey, UK, and was raised with four brothers. Most popularly known for playing Superman in the DCEU and the Geralt of Rivia in Netflix's The Witcher series, Henry Cavill was once the unluckiest actor in Hollywood. He lost out on roles to Christian Bale, Daniel Craig, and Brandon Routh in Batman, James Bond, and Superman, respectively.
Henry Cavill has appeared in several TV shows and movies since the early 2000s. His most notable roles include Man of Steel, The Immortals, The Witcher, Justice League, The Tudors, Enola Holmes, Mission Impossible: Fallout, and Batman v Superman: Dawn of Justice. He has won the Golden Raspberry Award and MTV Movie Awards for his role as Clark Kent in DCEU. The 39-year-old actor has not tied the knot yet, but he was once engaged with Ellen Whitaker. After breaking it off with her, he dated MMA fighter Gina Carano and Kaley Cuoco in the past as well. In 2021, Henry Cavill made public his relationship with his girlfriend, Natalie Viscuso. 
From a very young age, Henry Cavill wanted to pursue acting. He started in school plays before he was discovered at the age of 17 and cast for the Count of Monte Cristo in 2002. He continued working in several other smaller roles. Henry landed the leading role in The Tudors in 2007 at the age of 22. Then in 2011, DC signed him on as Superman. He was the first non-American actor to don the Cape in a reboot of the beloved comic book series. 
What is Henry Cavill's Net worth 2023?
Currently, Henry Cavill has a net worth of around $40 Million. Although his beginning was humble, the actor has built quite a resume over the years. For the first season of The Witcher, Henry Cavill made somewhere around $3.2 Million. For the second installment of the Netflix fantasy series, Cavill got a whopping $1 Million dollars per episode.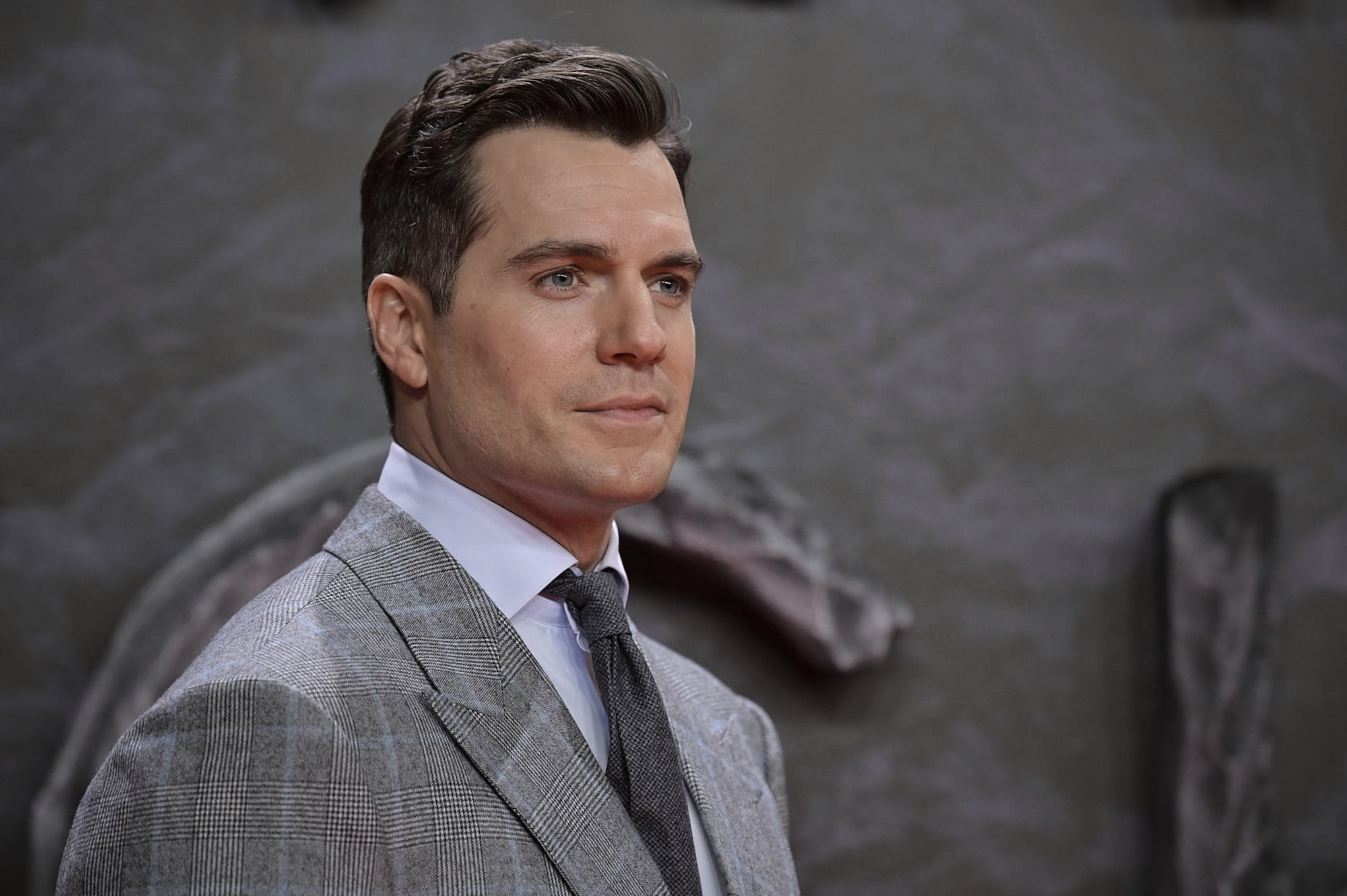 Man of Steel was the film that gave Cavill global recognition. For his first appearance, the actor reportedly made $14 Million. For the two other sequels, it is speculated that he made around $20 Million. Man of Steel was a blockbuster and is the highest-grossing Superman film to date. Moreover, it also holds the title of the second-highest-grossing reboot right after Andrew Garfield's The Amazing Spider-Man. The movie grossed around $669 Million worldwide. It had a budget of $225 Million. 
Henry Cavill's Early Life and Career
Henry Cavill, the suave and charismatic British actor, has captivated audiences worldwide with his memorable performances. From donning the iconic cape as Superman to portraying complex characters in critically acclaimed films and television series, Cavill's journey to Hollywood stardom is an inspiring tale. In this article, we delve into the early life and career of Henry Cavill, tracing his humble beginnings to his rise as a prominent figure in the entertainment industry.
Early Life and Background: Born on May 5, 1983, on the picturesque island of Jersey, located in the Channel Islands, Henry William Dalgliesh Cavill had a modest upbringing. He was the fourth of five boys in a close-knit family. Cavill's father, Colin, worked as a stockbroker, while his mother, Marianne, was a homemaker. Growing up, Cavill developed a passion for acting, ignited by his participation in school plays and local theater productions.
The Journey Begins: Henry Cavill's first foray into the acting world began during his teenage years when he secured a role in the 2001 film "Laguna." Although it wasn't a commercial success, it served as a stepping stone for Cavill's budding career. He continued honing his craft by appearing in various British television dramas, including "The Inspector Lynley Mysteries" and "Midsomer Murders."
Breakthrough and International Recognition: Cavill's breakthrough came in 2007 when he was cast as Charles Brandon, 1st Duke of Suffolk, in the highly acclaimed historical drama series "The Tudors." His portrayal of the dashing and complex character garnered critical acclaim, catapulting Cavill into the international spotlight. This role showcased his versatility and laid the foundation for his future success.
The Man of Steel: In 2011, Henry Cavill's life changed forever when he was cast as Superman/Clark Kent in the DC Extended Universe film, "Man of Steel." The film, directed by Zack Snyder, was a commercial and critical success, propelling Cavill to superhero stardom. His portrayal of the iconic character received praise for capturing both the strength and vulnerability of Superman.
Diverse Roles and Critical Acclaim: Following his breakthrough as Superman, Cavill expanded his repertoire by taking on diverse roles in both film and television. He displayed his range as an actor in movies such as "The Man from U.N.C.L.E." (2015) and "Mission: Impossible - Fallout" (2018), where he showcased his action skills alongside Tom Cruise. Cavill also earned accolades for his performance in the psychological thriller series "The Witcher" (2019-present), based on the popular book series.
Parents: Henry Cavill's parents, Colin and Marianne Cavill, played a significant role in shaping the actor's character and supporting his aspirations. Colin, a stockbroker, and Marianne, a homemaker, provided a nurturing and supportive environment for their five boys, including Henry. Their unwavering belief in their son's talent and dreams fueled his ambition to pursue a career in acting. The Cavills' humble background and close-knit family values instilled in Henry a strong work ethic and grounded perspective. Their love and encouragement continue to be a driving force behind Henry Cavill's success, making them an integral part of his journey to Hollywood stardom.
Continued Success and Future Projects: Henry Cavill's talent and charisma have solidified his position as a sought-after actor in Hollywood. His dedication to his craft and his ability to bring depth to his characters have made him a favorite among audiences and critics alike. Looking ahead, Cavill is set to reprise his role as Superman in future DC Extended Universe films, as well as exploring new projects that challenge his skills and allow him to push boundaries.
Conclusion: From his humble beginnings on the island of Jersey to becoming a beloved and respected actor in Hollywood, Henry Cavill's journey is a testament to his talent, perseverance, and dedication. His early experiences in theater and television laid the foundation for his remarkable career, culminating in his unforgettable portrayal of Superman. With a string of successful roles and an unwavering passion for his craft, Henry Cavill continues to captivate audiences and carve out his place in the annals of pop culture history.
Top movies and tv shows of Henry Cavill
[table id=16 /]
Quick facts about Henry Cavill
[table id=20 /]
Once Henry Cavill had to accompany his nephew to his school to stop kids from bullying him. His mustache also made quite the headlines. For the Justice League reshoots, DC had to digitally remove Cavill's facial hair. He is the Ambassador for Durrell Wildlife Park and owns a British production house, Promethean Productions. Glamour Magazine gave him the Sexiest Man title in 2013. 
Brands that Henry endorses
Henry Cavill's star power extends beyond his memorable performances in films and television. The actor has also made a significant impact in the world of brand endorsements. Renowned companies like Huawei, Glacéau Smartwater, MuscleTech, and Dunhill have recognized Cavill's widespread appeal and partnered with him to promote their products.
Cavill's collaboration with leading brands spans various industries, including fashion, fragrance, and luxury. His impeccable sense of style and rugged charm make him an ideal fit for fashion campaigns, where he effortlessly showcases the latest trends and exudes confidence. Cavill is an ambassador for Durrell Wildlife Conservation Trust and the Royal Marines.
ADVERTISEMENT
Article continues below this ad
Additionally, his charismatic presence and captivating looks have made him the face of prestigious fragrance brands, adding a touch of sophistication and allure to their campaigns.
Furthermore, Henry Cavill's association with luxury brands solidifies his status as a global icon. From high-end watches to luxury vehicles, Cavill's endorsement deals reflect his refined taste and affinity for the finer things in life. By aligning himself with these esteemed brands, Cavill embodies elegance, exclusivity, and timeless appeal.
ADVERTISEMENT
Article continues below this ad
In addition to his successful partnerships with established brands, Cavill's influence and popularity have extended to philanthropic endeavors. He has actively collaborated with charitable organizations, lending his support and raising awareness for various causes. By utilizing his platform for social good, Cavill demonstrates his commitment to making a positive impact beyond the world of entertainment.
Henry Cavill has or has had endorsement deals with Dunhill, Glacéau Smartwater, Huawei, Muscle Tech, and No1 Botanicals.