'Purple Hearts' Keeps The Quest to Summit Alive, Overtakes Two of The Biggest Marvel Stars' Movies
Published 08/29/2022, 8:30 AM EDT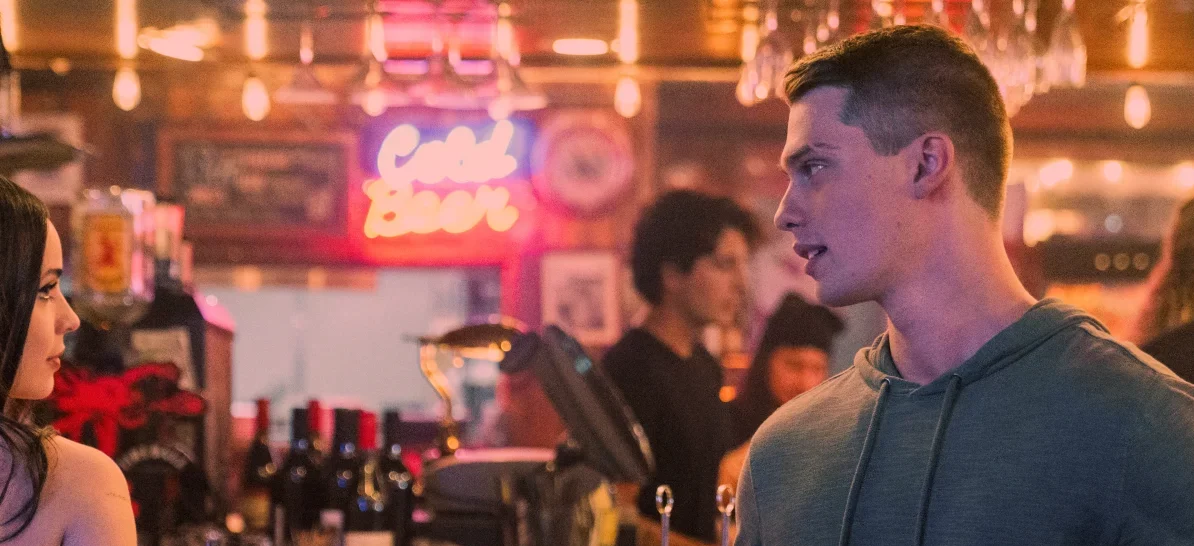 Netflix has always been home to a vast category of films catering our needs according to our whims and fancies. Starting from whopping million dollar films like The Gray Man and to low budget movies like Purple Hearts, it airs all. Movies in spite of their huge differences serve their purpose of balancing out each other. This fact holds true as we check the top 10 most watched movies or series this month.
Every year some movies unexpectedly work wonders and bag the firsts instead of the big established names of the Industry. Speaking of which, you'll be thrilled to know that the humble romantic story Purple Hearts gave a severe blow to one of the top-tier actors in the industry. Even two highly paid Marvel stars couldn't keep up with the newbies. Here's everything about it that you need to know.
ADVERTISEMENT
Article continues below this ad
Purple Hearts beats Netflix giant The Gray Man to dust
As surprising as it sounds, the Purple Hearts movie surpassed this year's most expensive film on the list making their way to the top 10.
The debuting stars who had no huge fanbase like most actors of Hollywood, took over the highly paid Marvel heroes, Chris Evans and Ryan Gosling. As per records, the total weekly viewing hours was 23.41 million. This fetches the movie a grand total of 220.61 million views. According to Netflix, this such records makes it the seventh hottest start a movie has ever had on a streaming platform.
In fact, that's not all. Netflix lists highest totals for movies that have been on Netflix for the whole of 28 days. The above-mentioned results came when Purple Hearts was just 23 days on the streaming platform, which explicitly indicates that the numbers will grow.
In a span of next five days, this underdog can potentially beat down Netflix current giants like Day shift which now sits in the first place while The Next 365 Days is just one place away from Purple Hearts.
The rom-com is all set to be called one of the most successful movies Netflix ever had
ADVERTISEMENT
Article continues below this ad
Netflix started the trend of weekly highs in the month of June, last year. Ever since, the romantic drama is already the fifth most successful movie of all the movies that took part in the race.
ADVERTISEMENT
Article continues below this ad
Purple Hearts has now made its place amongst the most successful pieces like Don't Look Up and Red Notice. On this day, Purple Hearts completed the whole of 28 days of flourishing in Netflix. Let's see if it can surpass Netflix giants on the results that are due next week.
Do you think Purple Hearts will continue breaking more records? Comment below.