Did You Know Meghan Markle Who Prefers Fresh foods Over Packages Once Acted In a Tostitos Commercial?
Published 10/29/2022, 6:30 PM EDT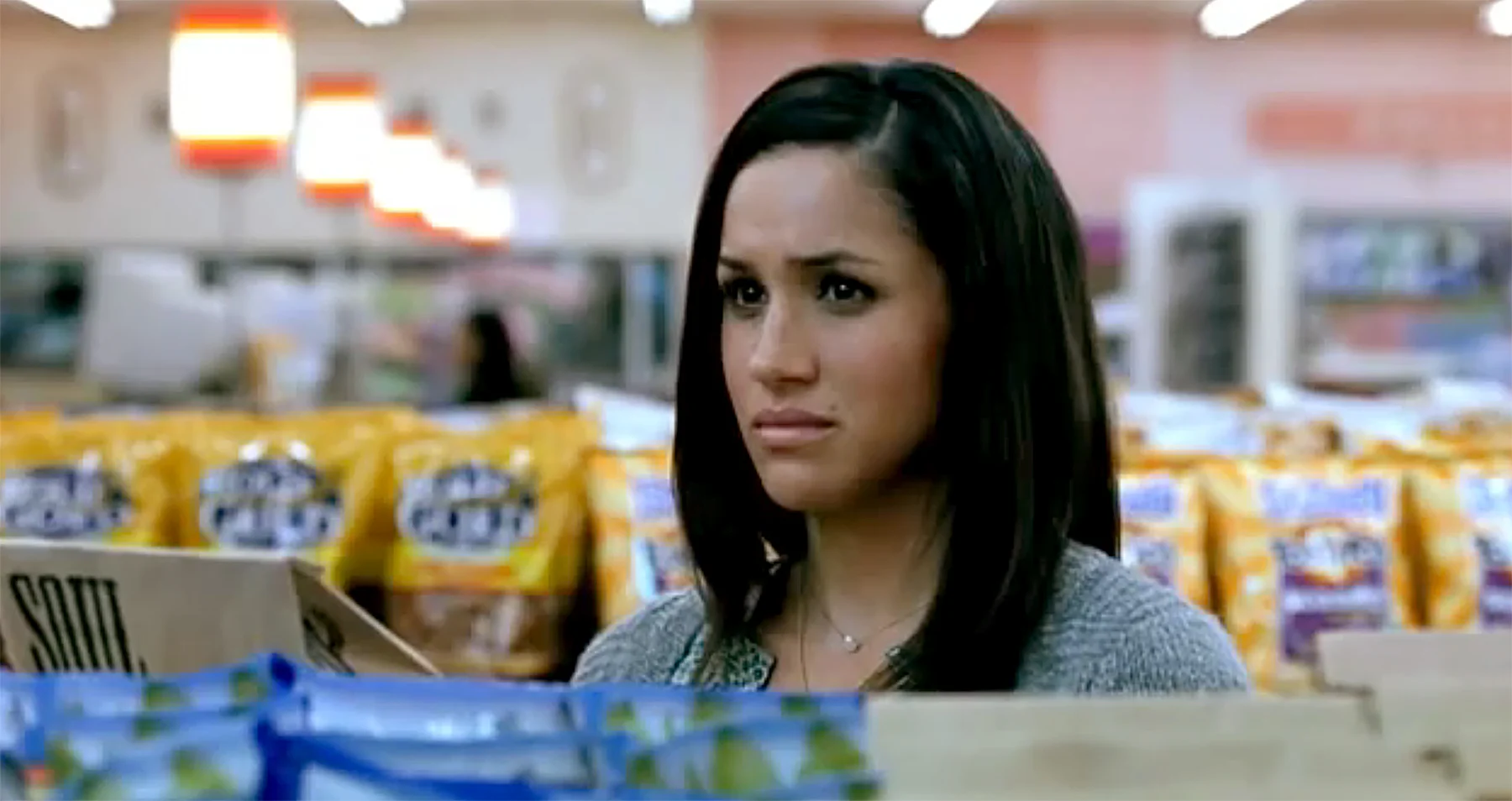 Everyone has had their share of struggles in life, and Meghan Markle had too. Long before being crowned as the Duchess, the former American actress had to go out of her way to earn a living. Markle is known to be a woman of her principles. However, desires have their dynamics. 
ADVERTISEMENT
Article continues below this ad
An age-old video starring Meghan Markle in her initial days of acting has surfaced on the internet. The then-star before her signpost series, Suits, used to work for petite roles as a background actress. Even so, as an advertisement actress as well. Have you seen Meghan Markle in a Tostitos commercial? 
ADVERTISEMENT
Article continues below this ad
What was the Tostitos ad Meghan Markle acted in?
Before working down the aisle with the Prince of Britain, Harry Charles Albert David, Meghan once worked down a local shopping aisle. Long back in 2009, Meghan acted for a commercial advertising Tostitos corn chips. The commercial itself is not as surprising as the reasons behind the choice of Markle to do so.
ADVERTISEMENT
Article continues below this ad
From an article published by Insider, we come to know that Meghan Markle is strictly a lover of the whole, fresh food items. Her daily diet would include items that are straight out of the kitchen. Although she is not a fan of the word 'diet' Meghan loves anything that's freshly cooked and hygienic. However, the dire need for financial stability got Markle into an ad for packed food broadcasts like Tostitos. 
The ad came to the television when the then-star was twenty-seven years old. The woman who was going to be the next Duchess of Sussex was seen pouting for the ad as she settled for the corn chips package. However, her most notable work, Suits, completely aligned with her personality and traits as she once affirmed. 
ADVERTISEMENT
Article continues below this ad
However, as a well-established fact, the Duchess of Sussex along with the Duke is now based in California, USA. The couple is busy living quite a life together with their two beautiful children. They have also got some interesting rumors of being pregnant with a third child around them.