7-Time Mr Olympia Arnold Schwarzenegger Debunks The 'Counting Calorie' Method To Gain Muscle
Published 08/08/2023, 12:59 PM EDT
By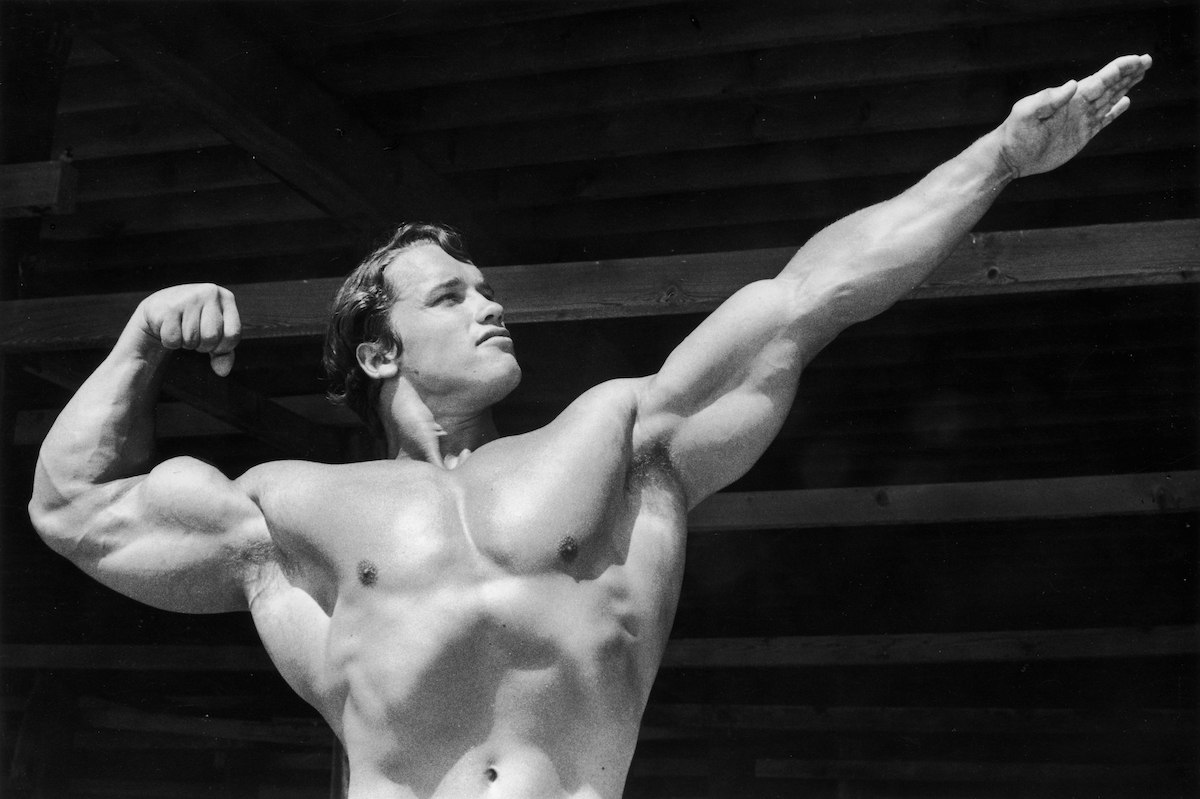 With a body that could defeat a Greek God's, Arnold Schwarzenegger could probably bench press an elephant. But the four-time Mr. Universe champion is known for much more than his awe-inspiring physique. Through his relentless dedication, the 76-year-old has won over billions of fans worldwide that look to him for inspiration. And for that very reason, he launched his Pump Club app to guide people on how to sculpt not just muscles, but also their destinies. As a living example of pushing past limitations, there was no better person fitness enthusiasts could have asked for this role.
ADVERTISEMENT
Article continues below this ad
And living up to their expectations, Schwarzenegger has once again proven that he is a testament to doing things your own way and still emerging victorious. In a time where fitness enthusiasts frantically count calories, he chooses to not succumb to such conventional methods.
Arnold Schwarzenegger is allergic to overthinking
ADVERTISEMENT
Article continues below this ad
The Terminator actor often preaches about not running after perfectionism and just giving it your best. So in a recent Q&A hosted on his Pump Club app, when a user asked how to use food for building muscle, he gave the most sincere answer. He says he is "allergic to overthinking", which is what counting calories essentially is. Instead, he uses that energy to simply feel what quantity is right for him, and that is what he's been doing "for 60 years."
 

View this post on Instagram

 
According to him, building muscle and losing fat at the same time is an absurd concept. Expanding on his answer, he says that nobody can "count calories their whole life." This is why, through his app, he wants to push people away from overthinking and "towards sustainable habits."
But that is not all the Governator does through his app. He has also attempted to revolutionize one of the biggest fads of the 21st century.
Schwarzenegger defends his Pump Club detox
When a recent Pump Club newsletter came out with the title Let's All Detox, some were skeptical of why Schwarzenegger would push an overly glorified fad. One user on Twitter even called him out for it, and the Kindergarten Cop actor immediately shut down. Because, unlike common practices of liquid detoxes through tea and juice, his detox methods take a holistic approach.
ADVERTISEMENT
Article continues below this ad
The 76-year-old's detox techniques target the most hard-hitting vices all humans face, like addictions to our phones and coffee. Advising people to cut down on those, his detox is a wholesome way to improve habits his followers suffer from. Most important of all is the stress that hinders sleep cycles. This refreshing take on detoxing was applauded by his adoring fans.
ADVERTISEMENT
Article continues below this ad
What do you think of Arnold Schwarzenegger's unconventional techniques for building muscle? Tell us your answer in the comments.