Is Zoe Saldana's Latest Netflix Series 'From Scratch' Worth Your Time?
Published 10/23/2022, 6:30 AM EDT
Virgin River meets Emily in Paris in Netflix's brand-new romantic miniseries From Scratch! The film offers the right brand of romantic escapism that is difficult to create and too easily dismissed. With beautiful romance, moments of wonderful humor, and a few gut punches along the way, the film is here, with Zoe Saldana in the lead.
ADVERTISEMENT
Article continues below this ad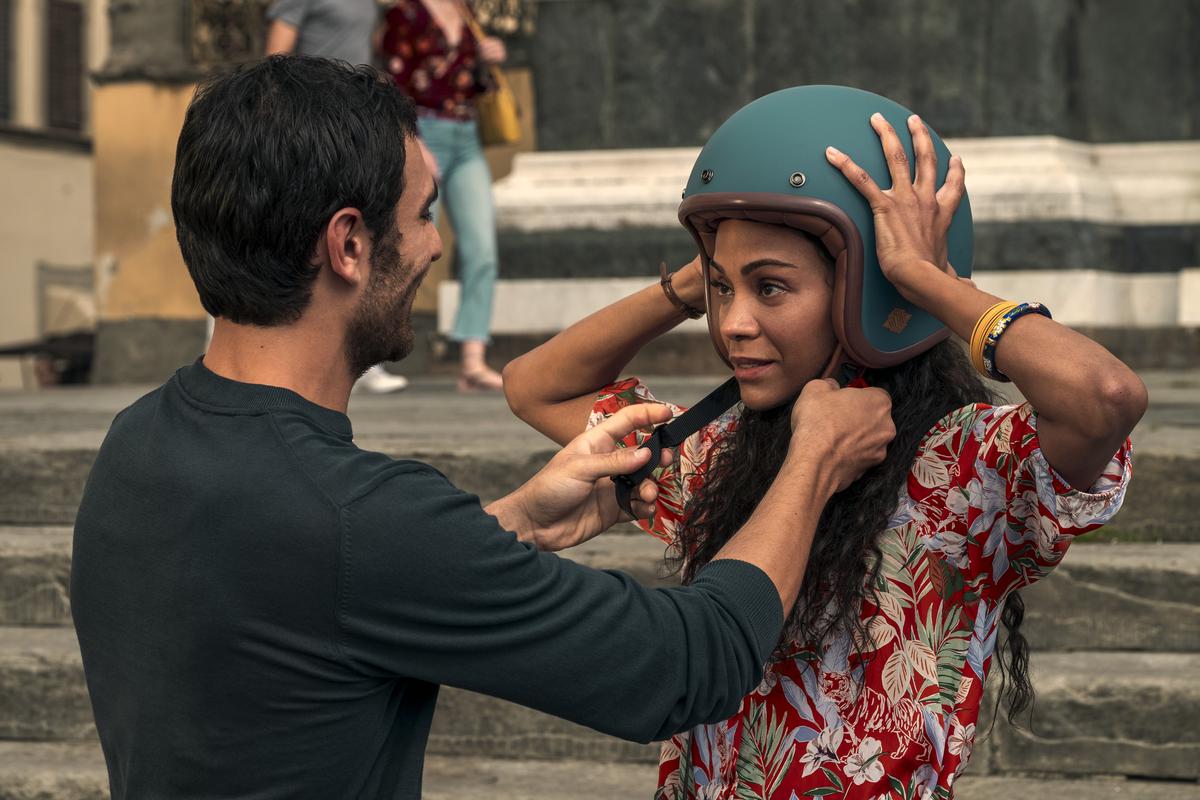 Just in case you are not aware of the most talked-about romance already, let us warn you. The 8-episode series is strictly not recommendable for those who are going through the worst heartbreak of their lifetime. Based on the memoir of Tembi Locke, who also co-directs the Netflix Original with sister Attica Locke, From Scratch! tells a story of irresistible sparks, cultural and racial differences, butterflies in the stomach,  heartbreak, hope, and learning to live through it all.
ADVERTISEMENT
Article continues below this ad
What is the Zoe Saldana starring miniseries about?
If we had to capture the essence in a single phrase, it is an homage to 'home is where the heart is.' While Leo, the male protagonist, is a chef whose love language is nothing but food. Saldana's Amy is someone who dreams to follow her passion and leaves her law degree on a six months halt. But things turn rather sizzling when both stumble into each other in a bar. The chef showcases a passion the budding artist has long yearned for.
https://youtu.be/vBHKSQ4MrJE
They both quickly develop a romance worth lasting a lifetime, but will their differences allow them to be one? Well, you can only find it out after binging on the story of undying love. And while you do so, don't forget to keep a box full of tissues, as you will be needing them a little more this time.
However, if you are still unsure, here's what the critics suggest:
From Scratch through the lens of critics
ADVERTISEMENT
Article continues below this ad
"Sincere adoration radiates from every scene, enveloping its central couple and their loved ones even in moments of strife or struggle," writes The Hollywood Reporter about the series. However, the film critic also suggests the series could have used more acid and salt from the perspective of Leo, the chef, to balance all the sweetness.
While Variety warns, "if you're someone who's dealt with terminal illness, been a caretaker for a loved one, or are simply feeling like a raw nerve these days, "From Scratch" may not be as easy to watch as it first may seem." As per Decider, "The show is definitely positioned as a tearjerker, with great-looking food punctuating the scenes in Lino's restaurant."
ADVERTISEMENT
Article continues below this ad
While the drama has an IMDb rating of 7.1 out of 10, the Tomatometer shows a 100% positive score from the critics. So are you planning to stream the Zoe Saldana show or will you skip it? Do let us know in the comments below.