Cute, Wholesome, Emotional, Poignant, and Utterly Sad: Here's Everything Fans are Saying About Netflix's 'Lost Ollie'
Published 08/28/2022, 9:00 AM EDT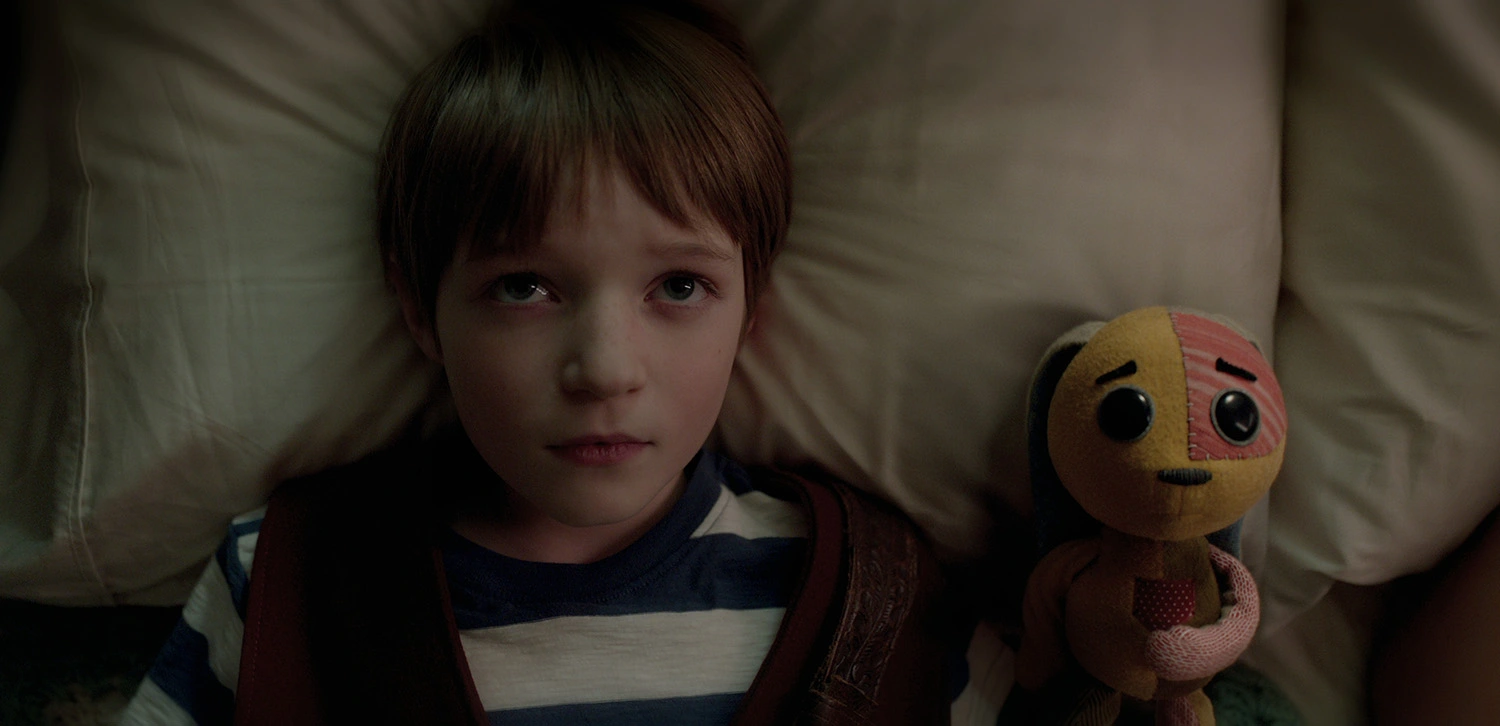 An outstanding family miniseries that may be small in size but is mighty in heart, Lost Ollie is a masterpiece. If the week's, month's or year's events have you down, this is certainly the place to get lost in.
Well, if you aren't aware, it is about discoveries we encounter throughout life. It is a story about melancholy, love, loss, joy, and everything in between. If you really want something that removes you from your living room and easy chair and transports you on a fantasy ride, Lost Ollie is the ticket. Subtly lamenting the transience of magic of childhood; it is about an adrift stuffed toy and the young boy he loves so dearly.
https://youtu.be/9U3BO8BoVhc
ADVERTISEMENT
Article continues below this ad
Helmed by Stranger Things producer Shawn Levy, along with Emily Morris and Josh Berry, it follows a rag-tag bunny with droopy ears and hazy memory as he sets out on a heroic search for his best friend, Billy. Further, the four-part limited series is based on William Joyce's story Ollie's Odyssey. And it seems like it had fans reaching for tissues as they binged through it. So much so, that they couldn't stop filling Twitter with their take on the series. And if you haven't watched it yet, and even the trailer doesn't change your mind, here are some wholesome fan reactions to change your mind.
Fans are obsessed with Netflix's miniseries, Lost Ollie
Ollie and his adventures had fans becoming a cry baby over a journey of 3 hours. Not only the narrative, even the animation made their jaw-drop as they binged through the series. "If you want to feel something please see it. Only 4 episodes of goodness- don't miss it out," wrote one of the fans.
#LostOllie is EVERYTHING. Cute, wholesome, emotional, poignant and utterly sad at times. Im blown away at how seamless the animation is and its just done so well. If you love Toy Story and/or if you wanna feel something PLEASE SEE IT. Only 4 episodes of goodness — don't miss out pic.twitter.com/qMkdU1Gwmv

— Killua⚡️|| Imran (@Imzzzy_) August 25, 2022
Yet another fan claim that it is the greatest thing they have watched in a while.
I don't over exaggerate when I say Lost Ollie just might be the greatest thing that has ever come out in 2022.

It's so full of heart and soul and doesn't talk down.

Again this is what we all need right now. 💝#Netflix #LostOllie pic.twitter.com/w6OTR2iR5H

— Steven S. Bean #100YearsOfDisney🏰 (@ThePolishArtist) August 24, 2022
Even Shannon Tindle, the storyboard artist, had his mother sobbing after watching the miniseries.
Regardless of how the show is received, my mom just called after watching Lost Ollie, and through the uncontrollable sobbing, I could only make out one word, "proud." 🥹

— Shannon Tindle (@ShannonTindle_1) August 25, 2022
#LostOllie I never thought I would see another plushie movie like Ugly Dolls that would understand me again and yet here comes this movie that understands comfort toys during a time lost thank you to the crew who made this cause I felt very seen by this pic.twitter.com/cSPK2aKsGq

— Speed Force Spector 🦊⚡ (@SF_Spector) August 28, 2022
#LostOllie is a beautiful limited series about family and friendship and what it means to love. This was an emotional roller coaster that I didn't see coming. Is it too early to call it a masterpiece? Maybe but it still is. Go watch it on Netflix as soon as possible. pic.twitter.com/4V7tUOJCFE

— Dylan Brown (@TheOnlyBossBaby) August 24, 2022
Fans are also demanding a DVD copy of Lost Ollie and another beautiful animated movie, The Sea Beast.
You know, Netflix could win a lot of people over by putting their exclusives on DVD or blu-ray more now. Not saying it will solve everything or be entirely a win, but I would like a hard copy of The Harder They Fall, The Sea Beast, and Lost Ollie.

— Cameron Ward (@camseyeview) August 23, 2022
LOST OLLIE 10/10🦋

FROM THE PRODUCERS OF STRANGER THINGS!!! THE CORALINE TEAM and the DIRECTOR of 'Spider-Man: Into the Spider-Verse'

"this series teaches us is that love and loss are threads in the fabric of life that bind us together, providing us with necessary connection" pic.twitter.com/2xAQ5Yj6GK

— ✫・⋆ Engelbert ⋆。˚☽˚。 (@engelbert_roque) August 24, 2022
deeply in love with lost ollie's "southern gothic brave little toaster" vibe

— Spiral Into Madness Rob (@SenorWoberto) August 24, 2022
ADVERTISEMENT
Article continues below this ad
A miniseries made for people who loved too tightly and not tightly enough, it is a perfect blend of childlike wonder and mature slow storytelling.
ADVERTISEMENT
Article continues below this ad
Have you streamed the miniseries yet? How did you feel about it? Do let us know in the comments below. Lost Ollie is now streaming, exclusively on Netflix.