Tom Hardy's Alfie Solomon and Another Much-Awaited Character to Appear in Peaky Blinders Season 6 Episode 2
Published 03/02/2022, 7:30 PM EST
The sixth season of BBC's Peaky Blinders started off just like the previous season ended, with a blast. Going into it, fans already know that this is going to be the final 6 episodes where they will see these amazing characters. But the first episode made sure that this is indeed going to be an epic season. After the ending of episode 1, fans are left speculating about Peaky Blinders Season 6 Episode 2. Well, we might just have some good news for them.
Below, we will discuss the official synopsis of Peaky Blinders Season 6 Episode 2. Hence, a spoiler warning is in effect. We recommend if you have not finished watching the first episode of the series, you first do that before going any further in this article. Now, let us just dive right into the hype for the second episode of the English crime drama.
Peaky Blinders Season 6 Episode 2- Alfie Solomons to return
ADVERTISEMENT
Article continues below this ad
As per the official synopsis of the second episode of the season, titled "Black Shirt," Tommy Shelby is supposed to reunite with an old ally in Camden. And the religious fans of the series were quick to pick up this little detail and conclude that this marks the return of Tom Hardy's Alfie Solomons. The synopsis also hints at a probable power game among Tommy Shelby and the fascists, freedom fighters, and Boston gangsters.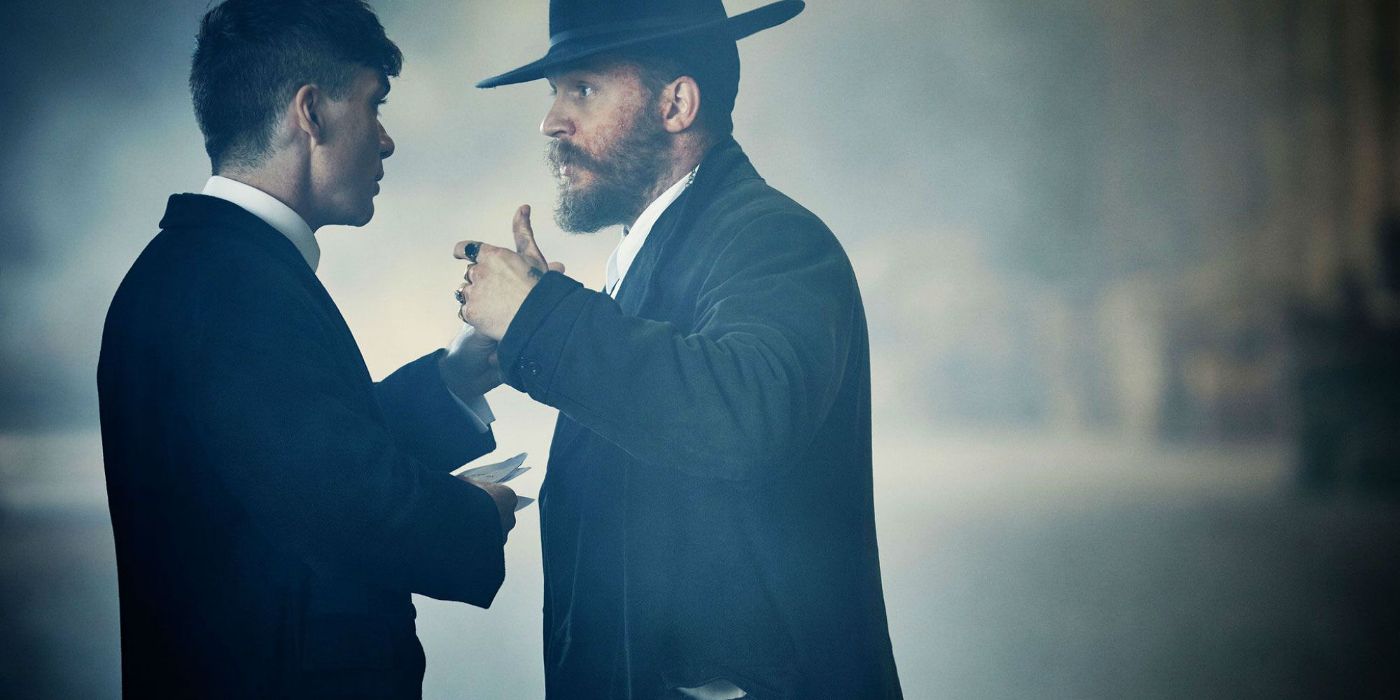 The episode will also introduce the much-awaited Jack Nelson
ADVERTISEMENT
Article continues below this ad
Ever since the starting of season 6, we have heard a lot about this American gangster with political connections someone who Tommy wants to work with. Jack Nelson is the uncle of Michael Gray's wife Gina. And he is a character who will make his first ever appearance on the show. We know he is headed to England, and Tommy as well will get out on his journey home. Tommy looked visibly startled upon hearing about Ruby's vision. Hence, he is coming back to his home, to Birmingham.
https://twitter.com/ThePeakyBlinder/status/1498056306883809285?s=20&t=dl9v5pvWeKIKk1UedgtRSw
Peaky Blinders Season 6 Episode 2 release date
ADVERTISEMENT
Article continues below this ad
The second episode of the series will air next Sunday on March 6, 2022. So you better finish up watching the first episode soon by then.
Tell us, what do you think the meetup of Tommy and Alfie will result in?