Sofia Carson's 'Purple Hearts' Kicks Ryan Reynolds' Movie off the Netflix Top 10 List, Brings the Fight to Two More MCU Stars
Published 08/24/2022, 9:30 AM EDT
In his chaotic world, people still go to romance to escape from the reality and feel at ease. This Netflix Original rom-com movie is making history with its marriage of convenience story. Purple Hearts, starring Sofia Carson and Nicholas Galitzine, is shaking the charts while slamming Ryan Reynolds and the other two MCU stars' movies.
Purple Hearts kicks Ryan Reynolds' movie off the list
While Netflix is streaming some amazing high-budget movies like The Gray Man, this small-budget rom-com Purple Hearts is winning hearts. The movie has been shaking the charts since the day it was released. However, recently, it has created history as it kicked off Ryan Reynolds' movie called 6 Underground. It has been on the charts as well, but now Purple Hearts earned more viewers, which kicked the movie off the chart.
ADVERTISEMENT
Article continues below this ad
Within three weeks of release, Purple Hearts has gained 46,370,000 streamers. The streamers have added more watching hours in the fourth week, making it 23,4100,000 hours. Currently, the movie is in the 7th position of all time movies. Considering a high-budget movie like The Gray Man, which has an MCU star Chris Evans along with other A-line stars, the $200 million movie is trying to keep the viewers now.
Another MCU star, Chris Hemsworth starred movie Extraction, is at the #6 position with streaming hours of 231,340,000. Meanwhile, The Gray Man is at the #4 position with streaming hours of 253,830,000. However, there is a definite possibility of this rom-com beating these movies and gaining more viewing hours.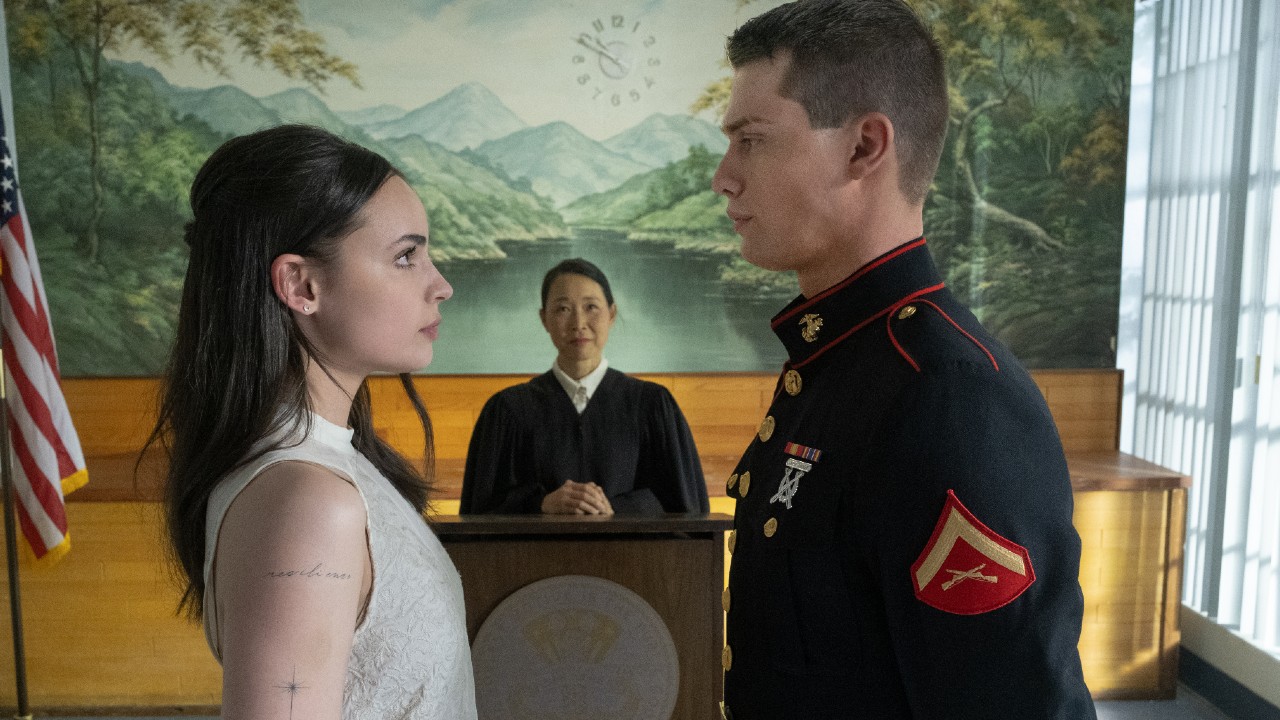 ADVERTISEMENT
Article continues below this ad
Purple Hearts, Ryan Reynolds' movies, and The Gray Man have been in competition from the very beginning. While the rom-com stayed at the #1 position as well, the increasing popularity of Sofia Carson's movie still threatened Reynolds' movie. Now, the ordinary human is standing with the powerful MCU stars like Chris Evans and Chris Hemsworth.
Why do the viewers love this rom-com so much?
The film follows the story of a young couple who gets married for the sake of convenience. Cassie and Luke have absolutely opposite mindsets, beliefs, and backgrounds. Yet, to get the material benefits to survive, they both tie a knot. Eventually, unexpectedly, they both crazily fall in love with each other.
ADVERTISEMENT
Article continues below this ad
It is not just a love story, but more than that. It represents two different cultures that make a beautiful life. It targets to address a bigger approach than selfish love only. Therefore, the movie gives hope to many people to love and live. Do you think it will break the ranks and beat the MCU stars?