"You just have to assume that they're a reasonable age": 'Never Have I Ever' Co-creator Fisher Justifies the 'Creepy Age Gap' Between the Star Cast
Published 08/24/2022, 8:30 AM EDT
With the release of its new season, Never Have I Ever has been in the news again. Be it the issues it has addressed or the outstanding humor, this series has basically everything you need. For those who aren't familiar, this series is about an Indian-American girl Devi Vishwakumar and her teenage problems, mostly her love life. Devi is portrayed by Maitreyi Ramakrishnan and her 2 major love interests in the show are Paxton Hall-Yoshida and Ben Gross. Darren Barnet plays Paxton in the show whereas Jaren Lewison plays Ben.
ADVERTISEMENT
Article continues below this ad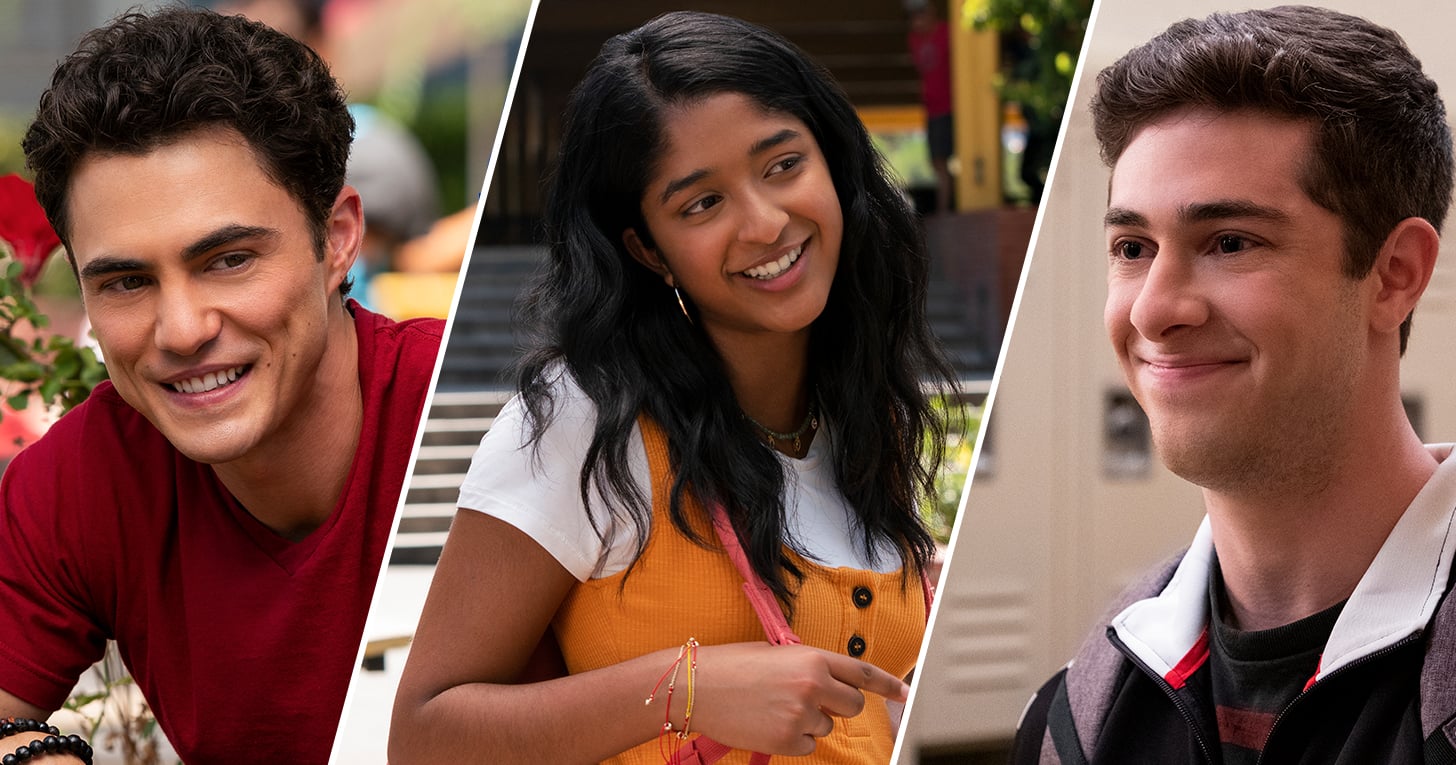 Now Jaren is 21, which is just one year older than Maitreyi. On the other hand, Darren's age will utterly shock you. Well, the age isn't the shocking part. What makes us wonder is the age difference between Maitreyi and Darren. Take a rough guess while we reveal Dareen's real age next.
ADVERTISEMENT
Article continues below this ad
The age gap of Never Have I Ever stars is "creepy"
Darren Barnet is undeniably attractive, and he has played Paxton admirably in the show. Although he looks like an eighteen-year-old on the show, in real life he is 31. You might believe us now, but that's the truth. And since Maitreyi is 20, this makes Darren 11 years older than her. Well, it does sound creepy. Because the on-screen chemistry of these actors is that of high-school, stupid-in-love teenagers. These actors deserve kudos for playing the characters so well and never letting us forget how much of a chasm they share.
ADVERTISEMENT
Article continues below this ad
The first season of the show premiered in 2019, thus they would have been 17 and 28 years old, respectively. Co-creator of the show Lang Fisher explained this age gap. She said they wanted to look the actors like real teenagers. "Our one outlier is Darren, who is in his late 20s," she said.
ADVERTISEMENT
Article continues below this ad
Further adding to it, Lang says that they didn't want the cast to look like that in Riverdale, where teens sometimes wear clothes like PR executives or lawyers going to court. Fisher said, "You can't ask someone how old they are when they audition. You just have to assume that they're a reasonable age." She also said that the makers couldn't guess his real age until deeper into the season. She assumed he was 20.
This discussion started when some viewers commented that they find Darren and Maitreyi's age gap "creepy". However, Lang answered their questions accurately. What about you, do you find the age gap creepy too? Watch Never Have I Ever and let us know in the comments.