"You get on all fours and.." – Ryan Gosling on What It's Like Getting Immortalized on Hollywood Boulevard
Published 10/24/2022, 8:41 AM EDT
Ryan Gosling explains how he once got on all fours. The La La Land actor is considered one of the sexiest men alive. With a massive fan following, he is mostly known as the heartthrob for his romantic flick The Notebook, which still has a cult following. Although it has been a long since the movie was released, the actor still maintains his charm and humorous persona.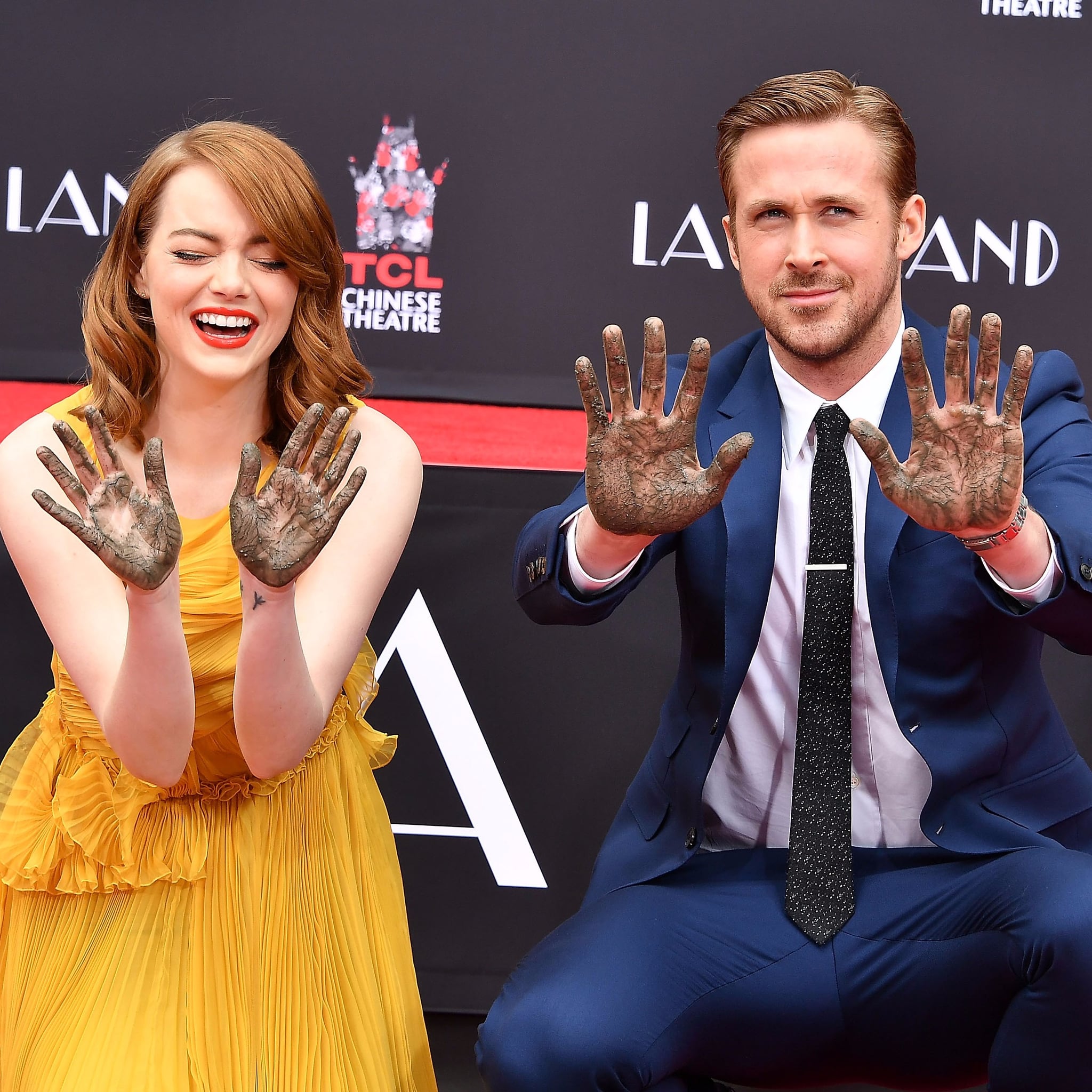 La La Land, his 2016 musical became one of the biggest hits of his career. The actor starred opposite Cruella actress Emma Stone in the musical romantic movie. The Damien Chazelle direction revolves around aspiring actress Mia and pianist Sebastian, who struggle between choosing love and career. The actors were honored by the Chinese Theatre on Hollywood Boulevard. In an interview, the actor shared his experience of getting immortalized.
ADVERTISEMENT
Article continues below this ad
Ryan Gosling on getting his hands imprinted with Emma Stone
Ryan Gosling and Emma Stone were honored for their movie La La Land on Hollywood Boulevard. In an episode with Jimmy Kimmel, Gosling talked about his experience and the awkward position in which the hand cementing takes place. The imprinting ceremony is considered a big deal for actors, and it took place at the Chinese Theatre.
Kimmel congratulated him for his achievement, while also pointing, "Those aren't your footprints, they are your shoe print." This is when Gosling confessed that it is difficult to navigate the positions and how the event goes.
ADVERTISEMENT
Article continues below this ad
According to him, you need to get on all fours for cementing hands and feet. "You get on all fours and look up and smile," exclaimed Gosling while also stating how it is not the first choice of smile or positions. The actor added how difficult it is to have a look of gratitude.
ADVERTISEMENT
Article continues below this ad
Ryan even tried to do a Spiderman position to look better, but people around, including the photographers, did not were just not have it. The actor managed to tell the story of one of his greatest achievements with a hilarious memory. He will next be seen in the 2023 movie Barbie, along with Margot Robbie.
Are you excited to see him play Ken in the movie? Let us know in the comments.