"You can't make that shit up"- Henry Cavill Reveals How He Got Obsessed With Bikes and the Uncanny Superman Connection to It
Published 09/14/2022, 8:00 PM EDT
Batman has his Batmobile and Superman, well he has a Ducati XDiavel S. Henry Cavill, the Man of Steel actor, has many hobbies, including computer assembling, working out, gaming, reading, etc., and the list goes on. But one of his newest obsessions is bikes. Not only did the love for bikes begin during a movie shoot, but the story of its purchase is also linked to one of his other movies.
ADVERTISEMENT
Article continues below this ad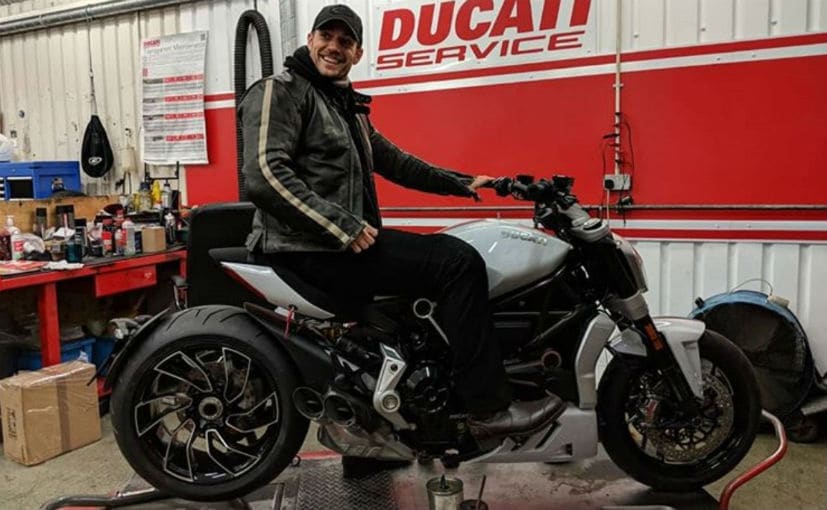 The Enola Holmes actor owned a Bentley Bentayga earlier and did not even have a biking license. But Cavill's passion for riding led him to find time to earn his bike license. The Mission Impossible actor crammed three parts of his driving license test in one day and passed. Thereon, he went to get his white sleek Ducati. This is when he noticed a remarkable coincidence. Let us see what it was.
ADVERTISEMENT
Article continues below this ad
Henry Cavill reveals his love story with bikes
Cavill's obsession with bikes began during a movie scene: The Mission: Impossible – Fallout also starring Tom Cruise. The movie's storyline involved him cutting loose on his bike on the streets of Paris. There, the production asked him whether he had a bike license, which he did not. So they had him drive on closed roads. That is when the now 39-year-old fell in love.
"I feel this incredible sense of freedom I haven't found anywhere else," he exclaimed during an interview. He was instantly hooked, and an obsession was born.
ADVERTISEMENT
Article continues below this ad
After the movie's shooting ended, Henry decided to buy a bike. The Witcher actor wanted a big bike to suit his physique so the hunk won't look like a monster hunched over a tiny vehicle. The Ducati XDiavel S caught his eye the moment he walked into a London dealership. And what may be the biggest coincidence was that the name of the dealership was Metropolis Motorcycles.
"I know, I know. You can't make that shit up," the Man of Steel hero said while shaking his head.
ADVERTISEMENT
Article continues below this ad
As you all know Metropolis is a fictional city of the DC Comics where Superman is based. Guess the actor's passion for his work is so deep, that his work references appear anywhere he goes.
Is it too crazy to think the actor will also fall in love with silver swords from Netflix's The Witcher and become a fencer? Let us know in the comments below.