Will Smith Continues Damage Control, in Negotiations With Netflix for a Tell All Biopic
Published 08/28/2022, 1:00 PM EDT
Whenever we hear about the Oscars, we think about all the great movies and actors who have received recognition there. We also think about those who didn't get the recognition that they deserved. Many iconic moments have been created at the Oscars. And now when we hear about the Oscars, we also think about Will Smith, Chris Rock, and that heated moment.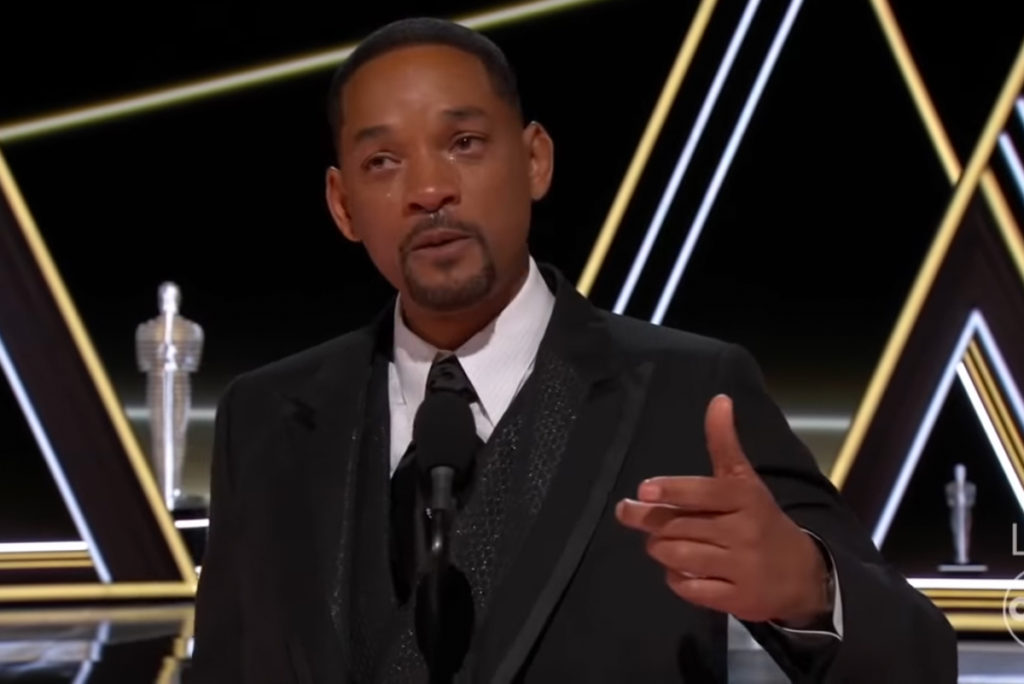 At the 94th Academy Awards, Chris Rock was on the stage and he jokingly talked about Will's wife. While hosting the event, Rock said Will's wife Jade looked like G. I. Jane because of her bald head. This comment by Chris made Will angry, and he got up from his sit angrily. He went up there on the stage and slapped Chris, right there and then, for passing that joke. Since then, he has been banned from attending the Academy event for 10 years. However, he apologized to the fans, his fellow nominees, his family, and especially to Chris while staying away from the limelight. But now, reportedly, the King Richard star will be back with Netflix in a biopic.
ADVERTISEMENT
Article continues below this ad
Netflix will tell the story of Will Smith
ADVERTISEMENT
Article continues below this ad
After the slap-gate, Smith lost many major projects. Even David Letterman added a disclaimer at the beginning of an episode that featured Will, in My Next Guest Needs No Introduction. However, his fans have seen the man apologizing openly and admitting his mistake. Now that the dust has settled a little, Netflix feels it is the right time to talk about it again with a different approach.
Reportedly, it is claimed that the Academy Award-winning star was negotiating with Netflix about a film about his life. He wanted to follow his life after the physical blowup with his old friend, Chris Rock. The pivotal moment in Will's life will absolutely be a part of the biopic. Netflix is interested in starting the conversation about the slap-gate again with another approach. Let us all wait and watch what happens next.
ADVERTISEMENT
Article continues below this ad
However, Chris Rock hasn't replied to Smith's apology. He said to Smith he was not ready to talk. Whenever he would feel ready, he would come to him and they would have a clear and open conversation about it. Fans of Smith are waiting for the day to come and everything to be fine again. Are you also a Will Smith fan? What do you think about this all-tell biopic by Netflix? Share your views with us in the comment box.