Why Does Rick Have the Blandest Room of All in 'Rick and Morty'? What Purpose Does the Green Carpet Serve in It?
Published 08/14/2022, 2:30 PM EDT
Rick, an alcoholic sociopath and scientist, lives with his daughter Beth's family. In Rick and Morty, different versions of the characters inhabit other dimensions throughout the show's multiverse and their personal characteristics can vary from one reality to another. There is so much to talk about these different multiverse and characters in there. However, people are talking about Rick's room and the green carpet visible in it.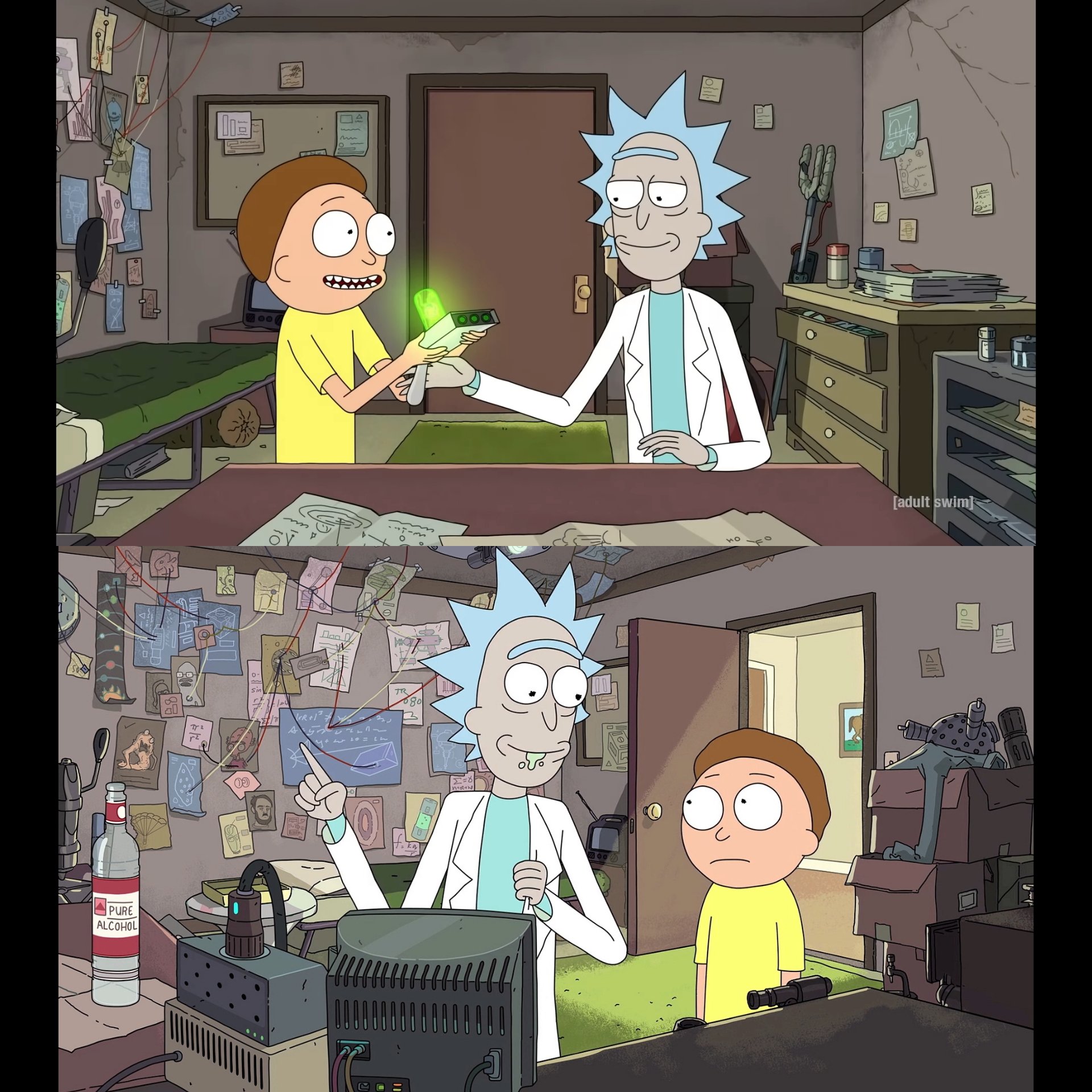 Given how everything has a purpose for being in the show, does the room and especially, that green carpet, represent something? Does it have a different meaning than we think there can be? Let's find out more.
ADVERTISEMENT
Article continues below this ad
Rick and Morty and the green carpet
There is a lot to talk about the show, its style, its multiverse and the adventures that Rick and his grandson Morty take on. However, while we are waiting for season 6 to stream, this one thing that caught the eyes of the fans is the room that Rick lives in and the green carpet which it has. The fans seem to think that the green carpet represents something more. They think it has a deeper purpose for being there in the show. A user named Sluhsluhnessu has this whole theory.
Comment
by u/Sluhsluhnessu from discussion Why doesn't anyone ever mention Rick's room?
in rickandmorty
However, different viewers have their own opinions about the purpose of the carpet. Some think that the carpet holds the room together. Others think it serves no purpose at all. It is just a piece of item which you normally see in any human's room. Others didn't even notice that particular part of the room.
ADVERTISEMENT
Article continues below this ad
While one viewer argued that the bed in Rick's room is movable. Whenever he wants to sleep, he would just unfold it from the wall. And the carpet, according to this viewer, is the best tool to cancel the notice in the room. The other seems to think the carpet is there in the room and the room is a little messy is because Rick's never in his room. One of them said Rick hates himself. So, the room makes sense as it is not tidy but so dull.
ADVERTISEMENT
Article continues below this ad
There are several interpretations of the room and the carpet in the room. Everyone has their own sense of understanding and way of connecting things. What is your take on it? How do you see the room and the green carpet in Rick's room? Share your theories and interpretations with us in the comments below.