What Is Netflix Error Code 113? How Can You Fix It?
Published 08/31/2022, 6:30 PM EDT
Netflix is one of the largest streaming giants. Online streaming platforms might face different issues while providing materials for the streamers. While they require your paid or unpaid subscription, they want you to have a unique login ID and a password. Despite having them, you sometimes face login issues and you cannot access your account. It might be the case of Netflix Error Code 113. What is this error? Can you fix it without being an IT professional?
What is the Netflix Code 113?
Netflix is an online service provider. Therefore, sometimes one might face issues one cannot understand. Netflix error code UI-113 occurs when the Netflix app on your streaming device cannot connect to Netflix.
ADVERTISEMENT
Article continues below this ad
Not to be confused with Netflix error code UI-800-3, this can be caused by problems with your home network, internet connection, streaming device, or the Netflix app on your streaming device. Is there any easy way to fix it? Yes, there is. Continue reading to become an expert on solving such issues.
Easy ways to fix this error
This issue doesn't need any extraordinary skills. It just requires your keen attention. Here are some things that you can check while facing this error.
Check Internet Connection
The very first thing is to check whether the internet connection is strong enough. If your internet connection is weak or broken, it is possible that you're facing a login issue because of that. Try connecting again with your Wi-Fi or re-start the router.
Try Close or Force Stop Netflix
If you are facing this issue because of a temporary malfunction, you can close or force-stop the Netflix application. If this is the only internet-dependent application that is facing issues, you can go through your device's manual instructions and close or force-stop the app.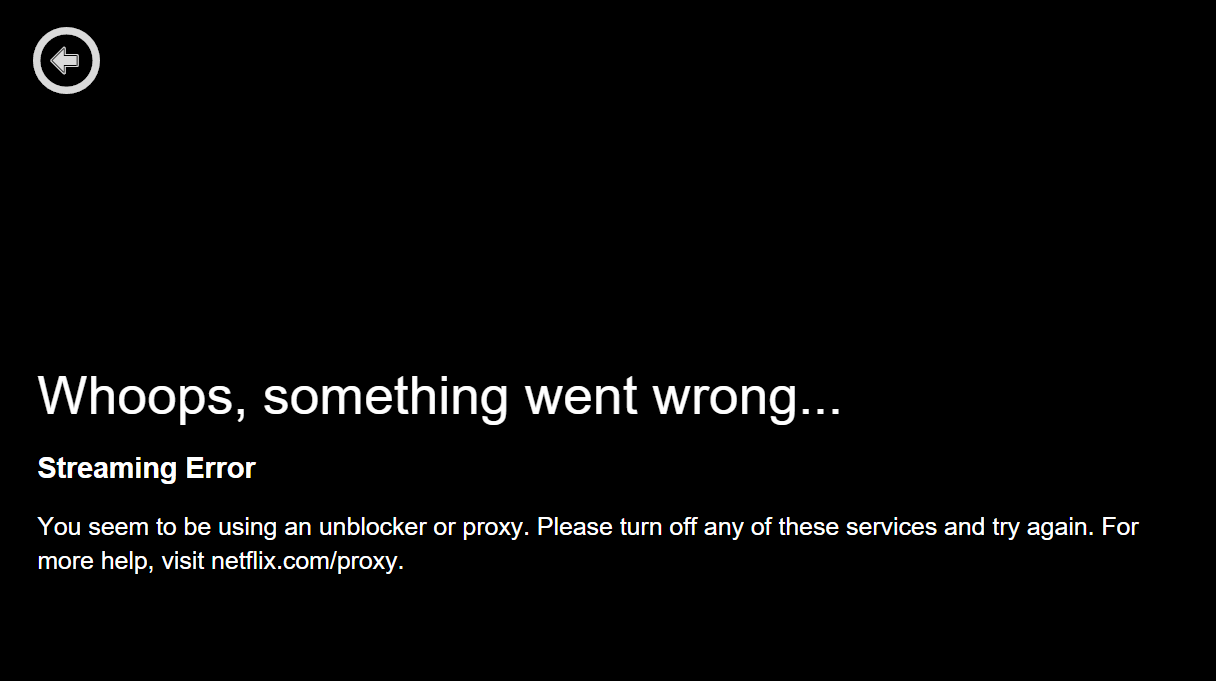 While doing this, make sure you've closed other apps that you're currently not using. It will clear up the space and help your device to run smoothly.
Sign out of your account and log in again. While lodging in, make sure you're using the correct user ID and password. Always double-check the information before submitting it. This will help you refresh your account and might resolve the issues.
After logging out of the account, don't log in directly. You should close the app, let it rest for 30 seconds to a minute, and then re-enter your ID-password. This will provide some breathing space for the app to work properly again.
If the error might have occurred because of internal issues, you should try clearing the application's cache and data files. To clear cache and data files, here are the steps to follow: device settings > applications > manage installed applications > Netflix > clear cache and clear data (select both). 
NOTE: If you delete these data files, it will log you out of your Netflix account. You will have to log in again.
Restart the device or re-install the app
ADVERTISEMENT
Article continues below this ad
Restarting your device is always an option if you haven't done it in a while. Shut down your streaming device or plug it out of the power outlet. Let it rest for a minute or two and restart. It will refresh your device along with the cache data, which might solve the problem.
If none of these fixes helps you, carefully uninstall the application from the streaming device. Reinstall it and try signing in again.
ADVERTISEMENT
Article continues below this ad
Other than that, you must keep your streaming device and the application updated. This will help you resolve the issue easily and would save you some time. Have you faced these issues with your streaming account? How did you solve it? Share your experiences and check with us in the comment box.