WATCH: When Ryan Reynolds and Taika Waititi Gracefully Ignored Their Involvement in 'Green Lantern' in Front of Joe Keery and Jodie Comer
Published 08/16/2022, 9:14 AM EDT
Stranger Things may have ended, but one can never forget Joe Keery. Did you know that Ryan Reynolds, Joe Keery, Taika Waititi, and Jodie Comer have worked together in a movie called Free Guy? The foursome even went on the promotion interviews of the movie together. During one such promotional interview, Reynolds and Waititivery gracefully ignored Joe and Jodie's statement. But why? What happened? Let's find out.
Ryan Reynolds and Taika Waititi have nothing to do with Green Lantern
The Deadpool star plays the lead role in the 2021 movie Free Guy along with the above-mentioned stars. The movie is an American action-comedy film and tells the story of a bank teller who discovers that he is a non-player character in a massively multiplayer online game. He then partners with a player to find evidence that a gaming company's CEO stole the player's game's source code. When the cast got together and Joe Keery and Jodie Comer talked about the other two stars, this happened.
ADVERTISEMENT
Article continues below this ad
Ryan Reynolds and Taika Waititi have worked together in a DC comic movie called Green Lantern. But both the actors gracefully deny their involvement in the movie. While everyone seems excited about the movie, Ryan seems to be excited to meet Taika. He says he is mainly there for Taika as he is a huge fan and then the director joins him as well. He says he knows Ryan for a long time. They always try to meet up or connect or work together, but somehow it didn't work out. Now that they're in this movie together, he says, "And finally get that chance to actually be in the same thing together, for the first time ever is super exciting."
ADVERTISEMENT
Article continues below this ad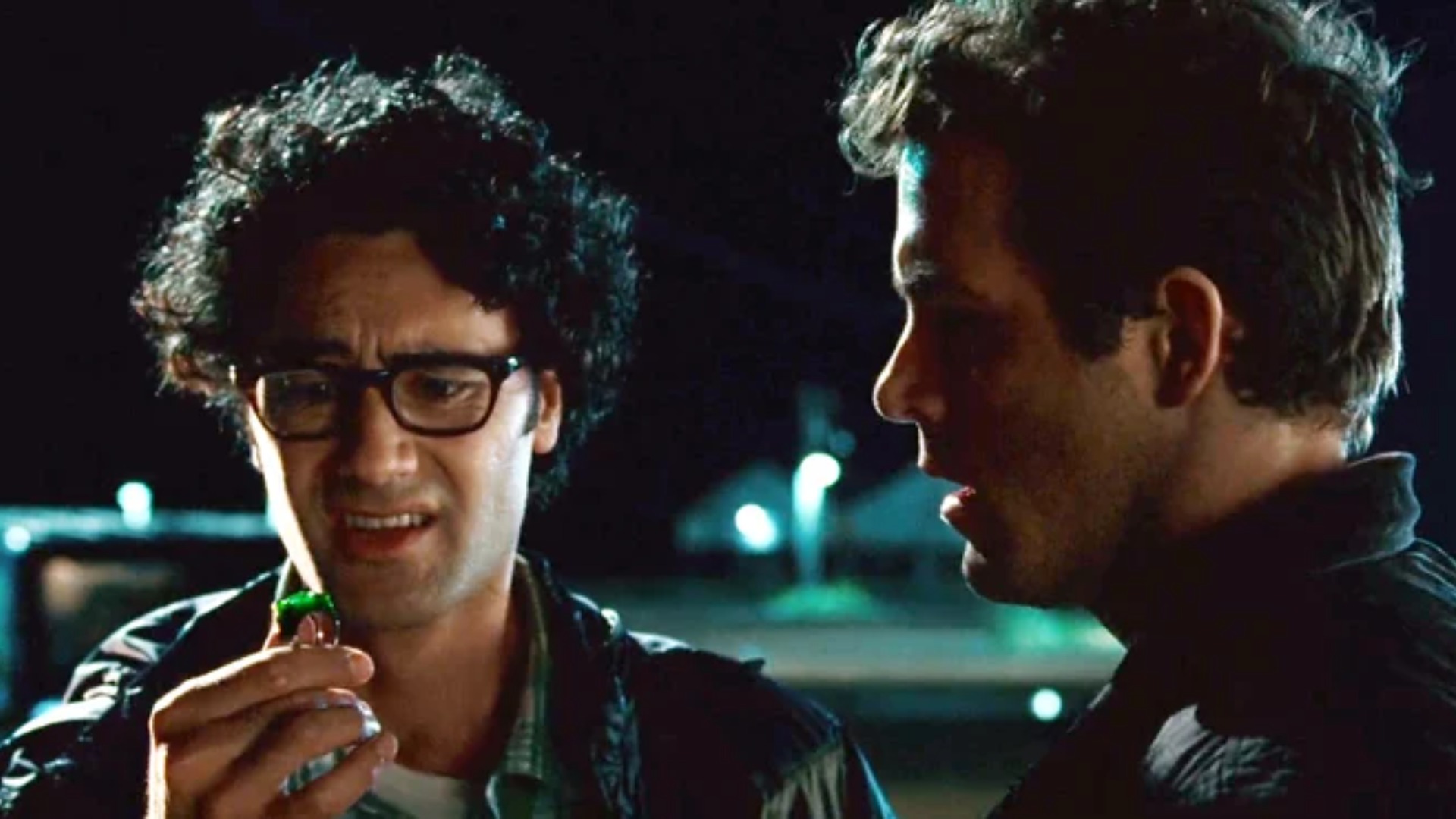 However, surprisingly Jodie and Joe asked, rather reminded them they've worked together before. But both the actors said no, and they kept on pretending they know nothing about it. Instead of admitting it, Taika says, "That's the cool thing about the industry. It brings people together." They kept on denying their involvement till the end and rather said they've been admirers of each other for a long time and they're super stoked about that.
ADVERTISEMENT
Article continues below this ad
Joe Keery instantly said, "Green Lantern." But both of them ask if it is Fried Green Tomatoes. The Adam Project star and Taika made Joe and Jodie confused and vanished from the chairs in the end. Now, it makes us question if they really worked together in the movie or not! Have you seen them in Green Lantern? If you're not sure, stream the movie here and see for yourself.