WATCH: Meghan Thee Stallion Calls Out Natalia Dyer for Her Brutal Treatment of Steve Harrington: "Poor Steve"
Published 08/13/2022, 2:00 PM EDT
Imagine being left out at your own show. The show that you've been running for over 8 seasons. Something similar happened with America's favorite TV host, Jimmy Fallon when Megan Thee Stallion took over his interviewer position. Megan is a huge avowed fan of Stranger Things. On the other hand, Jimmy has yet to watch the show. So when Natalia Dyer appeared on the show, Megan couldn't control herself from talking about it and took over the show. She questioned Natalia about her character, Nancy, and her love life in the show. Let's see what Natalia said.
Stancy vs Jancy
Nancy Wheeler in Stranger Things 4 is kind of stuck in a love triangle between Jonathan and Steve. Consequently, it has always been a subject of debate whether she should end up with Steve or Jonathan. In other words, whether it is "Stancy" or "Jancy"? Above all, Megan Thee is a huge supporter of Stancy.
ADVERTISEMENT
Article continues below this ad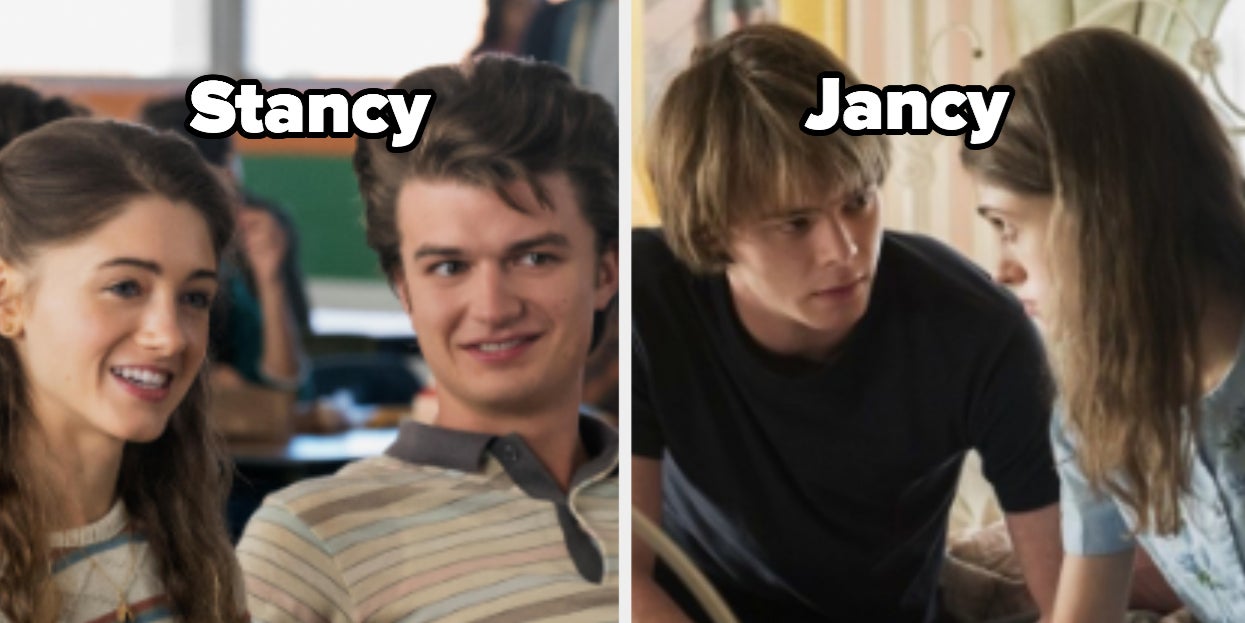 She said, "At first you liked Steve. You was into Steve. And then you just kinda like, dumped him, no caution, he didn't know what was happening. Poor Steve. Y'all keep throwing the kids on him to babysit — he keeps saving y'all life. All he do is save y'all life. He was beating everybody up! And you like, 'Aw man, I'm going to Jonathan, sorry.'"
In reply to which Natalia said, "I do feel bad. Honestly, I think the way that Jonathan and Nancy happened — she doesn't always make the most morally right decisions all the time, but that's human, you know?"
Natalia Dyer was blushing throughout and appeared like a high school girl, who was shy to talk about her love life. For those who don't know, our "gun girl" made her first big on-screen debut in the film Hannah Montana: The Movie.
One more important thing that Natalia said is that Nancy should be left alone for a while. She needs to have some "me time", which seems totally fair. However, Megan wouldn't let go of Natalia this easily. Let's see what she said further.
"I'm never allowed to forget about Barb": Natalia Dyer
ADVERTISEMENT
Article continues below this ad
While Jimmy brought up Maya Hawke's character Robin and the "RoNance" between Dyer and Hawke's characters in Stranger Things, Megan crossed it with the famous old question, "Do you miss Barb?" 
"I'm never allowed to forget about Barb," Dyer replies. "I get it! It's part of Nancy's arc. It definitely drives her forward. Has she completely dealt with it? I don't know, but we have not forgotten about Barb."
ADVERTISEMENT
Article continues below this ad
This interview took place on August 11, 2022. If you want to see more of Natalia Dyer, check her out in Stranger Things only on Netflix. And, let us know in the comments which one you support: "Stancy" or "Jancy"?