Wanda Sykes to not Host Oscars After Will Smith Slapgate, so Catch Her in 'Not Normal' on Netflix
Published 07/14/2022, 7:30 AM EDT
March 27, 2022, will be on everyone's mind because of the Will Smith slapgate. Even though Will apologized publically, he was banned from the Academy events for a decade. During that event, there were 3 hosts of the events who were watching the whole scene from behind the curtains. One of them was Wanda Sykes. And when recently she had a conversation about the event, she said she wouldn't host the event after that. But worry not, you can find her on Netflix in Not Normal if you wish to see more of her.
ADVERTISEMENT
Article continues below this ad
Wanda Sykes on Netflix with her special
Comedians are getting a lot of exposure, especially on Netflix. Not Normal is a comedy special exclusively by Wanda Sykes. She is very vocal in her opinion, and when it comes to talking about Trump, she just has at it without holding it back. She opens the set with a joke on Trump in this comedy special. With a joke about a political leader, she also talks about race, feminism, her family, and her body. She boldly shares her thoughts on stage.
ADVERTISEMENT
Article continues below this ad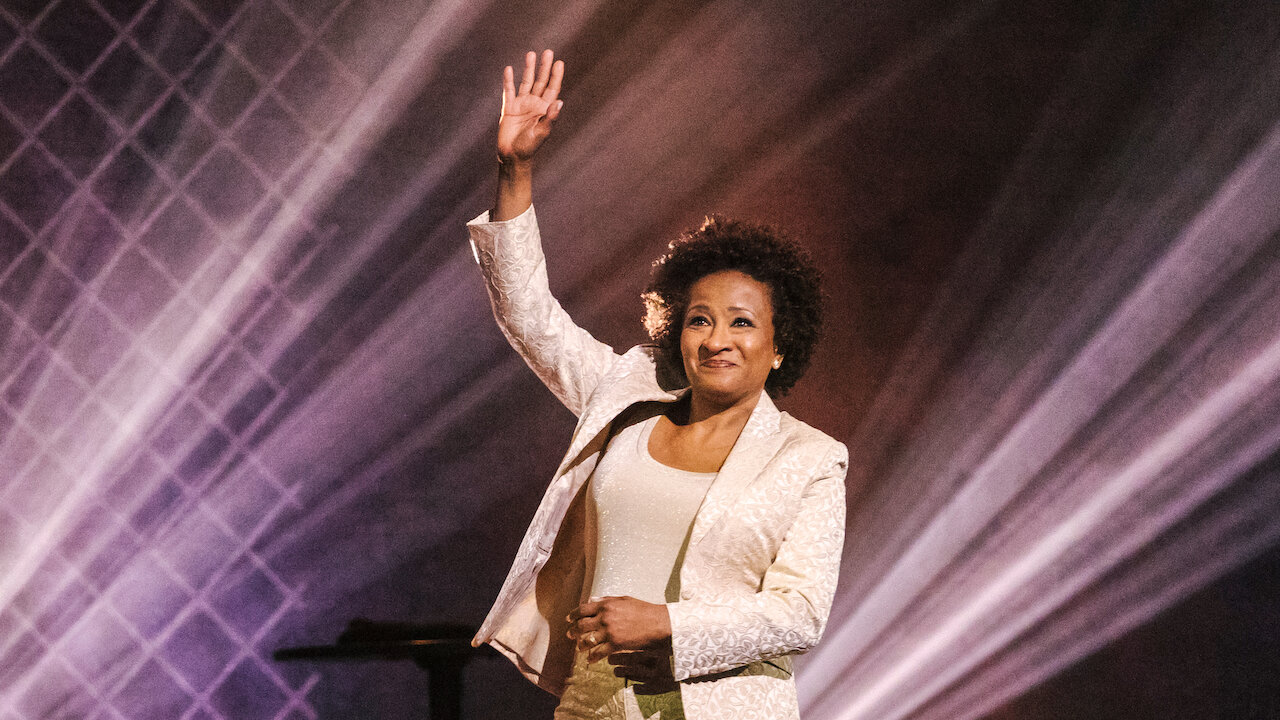 While we are talking about Wanda being bold, she also talked bluntly about the incident involving Will Smith and Chris Rock on Live with Kelly and Ryan. Wanda says that although it was a fantastic honor to host this event, and "I think it's something that you want to do, you do it once, and I don't know if I would want to do it again," shares Wanda.
ADVERTISEMENT
Article continues below this ad
She doesn't want to do it because when she saw it happening; she was shocked. Wanda didn't understand what happened and why was Will still sitting over there. But eventually, when the Academy restricted Will to attend the events for a decade; and when Will publically apologized, Wanda was not satisfied.
She says that, however, King Richard star apologized to Chris and to the Academy, but no one apologized to them. They were the host of the event. They invited everyone and welcomed them. Therefore, they also deserve an apology. She's been vocal about this incident and her feelings on The Ellen DeGeneres Show as well. Wanda felt bad for her friend Chris and she didn't like whatever happened during the ceremony.
ADVERTISEMENT
Article continues below this ad
Well, with the same clarity of thoughts and fierce attitude, Wanda Sykes kills the comedy special Not Normal on Netflix. Everyone would have loved to see her hosting the event with her wit and great eloquent skills. But, until she changes her mind, we can see her on Netflix. If you have already watched the special, let us know your views. And here is the link for those who will see it now.