Times When Millie Bobby Brown Aced Her Dressing Sense and Became a Fashion Icon
Published 11/27/2022, 12:30 PM EST
In any profession, how you dress matters a lot because, based on your dress, people make an impression on you. When you are in the entertainment industry, it becomes extremely important to take care of your appearance. Well, Millie Bobby Brown is becoming the master of that department of the industry. Many a time, this English actress has proven her dressing sense is as amazing as her acting skills.
ADVERTISEMENT
Article continues below this ad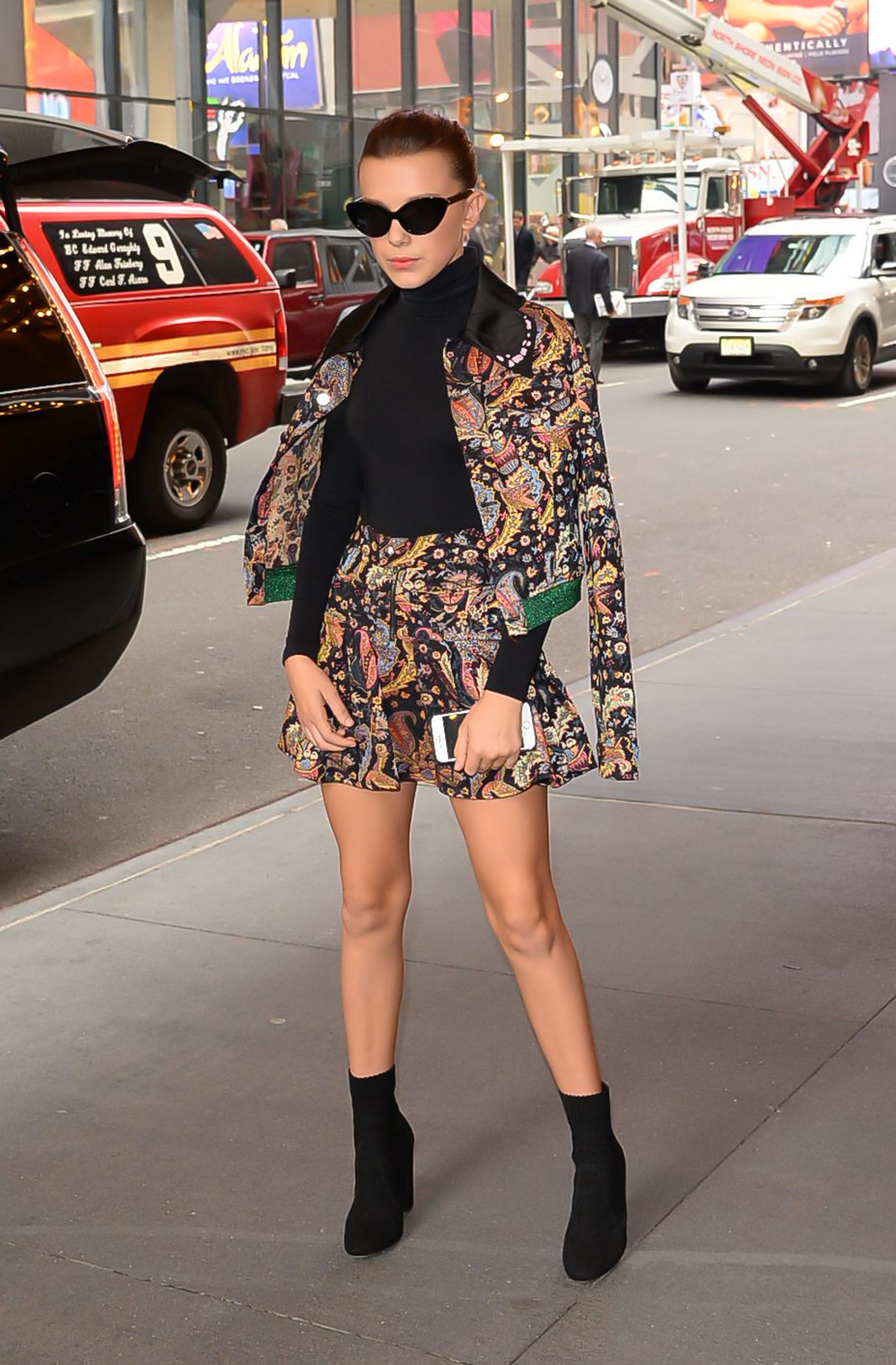 Millie Bobby Brown is famous for her groundbreaking role in the Netflix Original sci-fi supernatural drama, Stranger Things. After portraying a mysterious and serious character, she recently appeared in the funny and charismatic character of Enola in Enola Holmes films. Every time we see this young actress, she blows our minds with her unique dressing sense.
ADVERTISEMENT
Article continues below this ad
Millie Bobby Brown proved to be a fashion icon
Wearing the right clothes on any occasion is very important. Well, let's look at the Stranger Things star's dresses and see why she's becoming a fashion icon.
In February 2022, the owner of Florence by Mills celebrated her 18th birthday wearing this strapless Sabina Bilenko Couture dress. Her hairstylist tied her hair from the front with a pin, letting the curls loose from behind.
In her black Louis Vuitton dress, Brown was almost unrecognizable. With her velvet bodies and pleated skirt, she won many hearts at the event. She also wore velvet gloves with a silver necklace as well.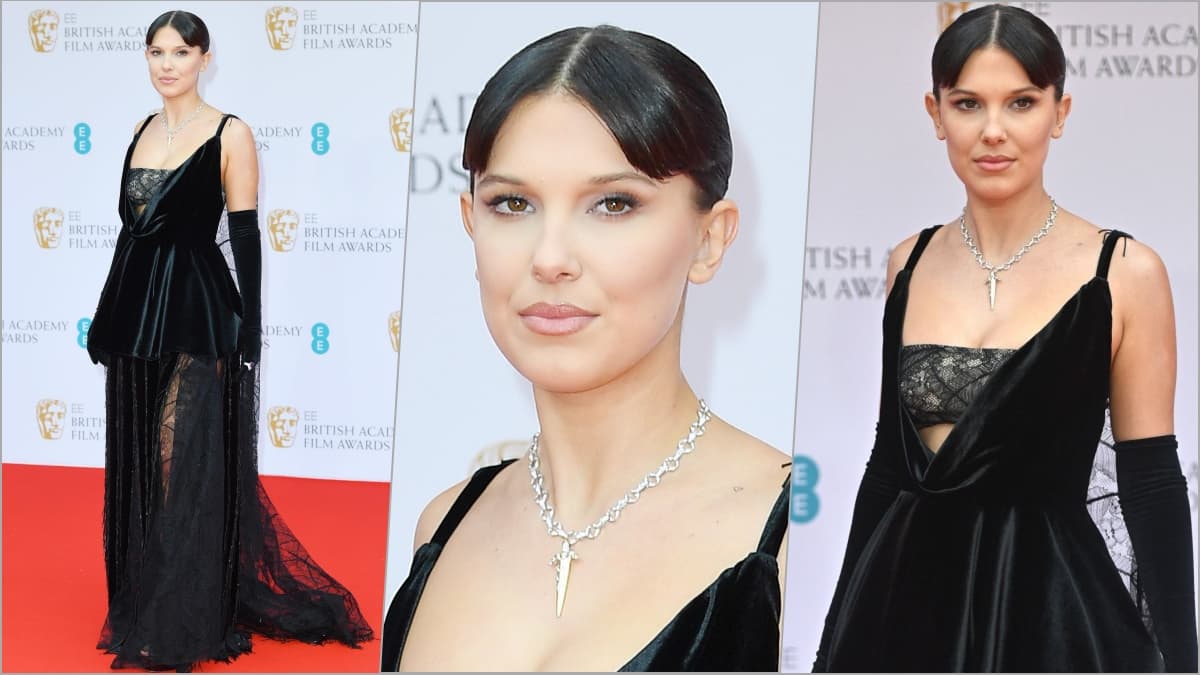 The pair of a brown knit vest with brown shorts with lace made Brown look energetic, feminine, yet playful. Under the vest, she wore a floral puffy-sleeved shirt. To complete the look, the Stranger Things actress wore pink and sparkly platform heels.
The actress wore all purple on The Tonight Show Starring Jimmy Fallon and slayed it. With the off-shoulder top with a purple legging, Brown completed the look with black platform heels. She certainly knows how to handle bright colors as she tied her hair in a ponytail.
One day all up and bright, the next day the English actress wore a glamorous Louis Vuitton at the premiere of Stranger Things season 4. Her beautiful white dress had a slit till her thigh, which perfectly revealed the black platform heels she was wearing.
While she was touring for Enola Holmes 2, Millie Bobby Brown wore a Celine black corset with gray trousers. To make it look a little more sophisticated, she topped it up with a brown lambskin jacket.
On the occasion of the premiere of Enola Holmes 2, Millie Bobby Brown wore a Louis Vuitton pink dress with black flower embellishments. With a large bun and minimum jewelry, the actress completed the look.
ADVERTISEMENT
Article continues below this ad
When she was entering the studio of Good Morning America in New York, the 18-year-old actress wore a long-sleeved dress with a belt around her waist. With sheer black tights and black beautiful heels, the actress rocked the look with open blond hair.
In Enola Holmes, we saw her changing clothes very often. Most of the time, she would wear a man's clothes to hide her true identity. Well, while leaving the Good Morning America studio, she changed into a white cropped and a long-sleeved top. With that, she wore baggy trousers with the same black heels.
ADVERTISEMENT
Article continues below this ad
Which Millie Bobby Brown look do you like the most? Make your pick in the comment section.