Timeline of Michael B Jordon Playing Henry Cavill's Superman
Published 09/24/2022, 7:30 PM EDT
The rumors of a new actor playing James Bond are coming across every day, and so is Superman. However, in the case of 007, it is always a new face. On the other hand, the media has been stuck on one name for playing the nest superman, Michael B Jordan. The Witcher actor Henry Cavill, who portrayed Superman previously, has been replaced as a top contender for the role played by the Black Panther actor. However, Michale's journey up here has been chaotically filled with rumors, and it all started with one news.
Since there is a lot of discussion and rumors, we have brought you a compilation of all in a simple timeline. Beginning with Cavill's timeline as Superman, let's step into Jordan's rumors.
ADVERTISEMENT
Article continues below this ad
The timeline of Henry Cavill as Superman
Cavill has established himself as one of the best portrayed Superman to date. Man of Steel (2013) was a huge break for him. The audience adored him as he played Superman. After that, he continued playing the character in other movies in the franchise, including Batman v Superman: Dawn of Justice (2016) and Justice League (2017). In 2018, The Hollywood Reporter said that Cavill would no longer be playing Superman. However, even after that, the actor continued the character in Zack Snyder's Justice League (2021).
And since his return and no official announcement from Warner Bros, according to Cinema Blend, there are chances that the actor might return. However, the actor has stayed mum on the subject. Meanwhile, there is a new entry in the game.
Coming back to the character, the one played by Henry is Kal-El. It is the birth name of Superman. He was born on the imaginary planet Krypton. Before Krypton was wiped out in a natural catastrophe, his parents transported him to Earth in a tiny spacecraft. Jonathan and Martha Kent, farmers from Smallville, found him and took him in.
They gave him the name Clark Kent. Clark gained several superhuman traits, including superhuman strength and indestructible skin. He chose to fight crime after considering the advice of his adoptive parents. He was advised to utilize his talents for the sake of humanity. So now that you know all about Henry's version of Superman let's move on to Michael's one.
Superman vs. Val-Zod
Before beginning with the rumors of Jordan playing Superman, look at what Val-Zod is. Though his parents are unknown, it is assumed that Val-Zod is the son of General Zod. He was born on the planet Krypton. Later on, Jor-El and his wife Lara adopted Val-Zod. In any event, Jor-El prepared for the catastrophe, creating unique rockets to transport all of his house's offspring to Earth, much as in the normal DC Comics reality.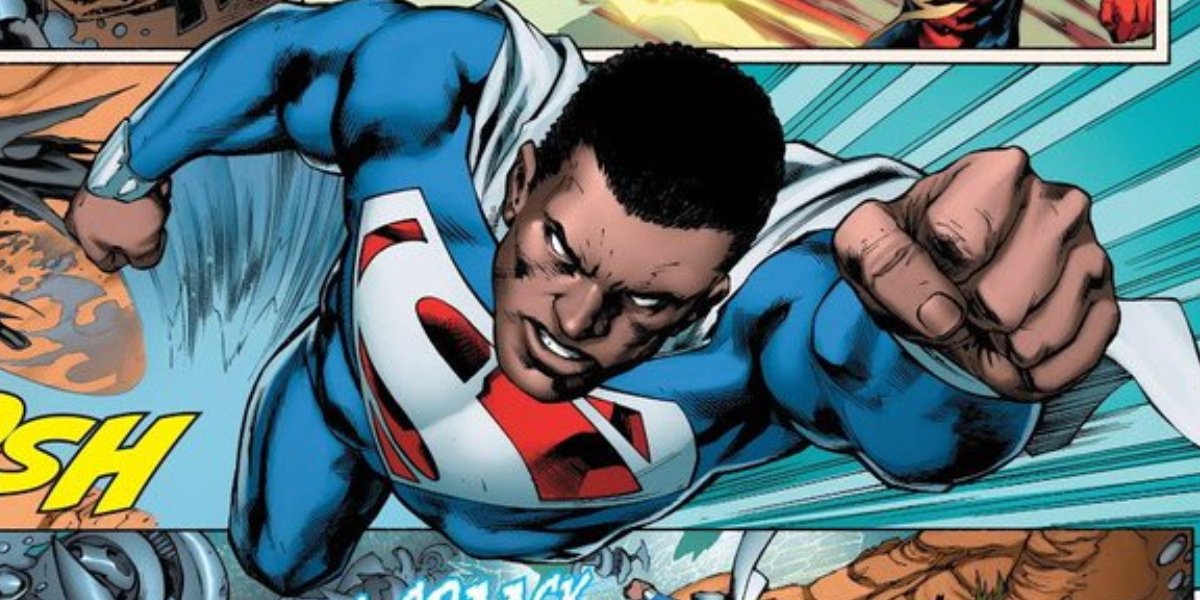 Being a Kryptonian, Val-Zod possesses the same abilities as Superman on Earth or any other planet circling a non-red sun since his body absorbs different solar radiation wavelengths. He has all kinds of visions, from telescopic to microscopic. It also includes infrared and x-ray vision, allowing him to perceive objects more precisely than others. He can unleash the air in his lungs in a controlled burst of icy air with the fury of a storm and can fly. However, he prefers not to utilize this power and keeps it in reserve for as long as possible.
The radioactive mineral from his native planet, Kryptonite, causes Val-Zod to lose his abilities. It is somewhere a similar physical disadvantage to Superman. Additionally, he lacks any specific protection against magic or psychic powers, and his increased senses might be overpowered. Val-Zod's emotional flaws are his worst limitations.
Michael B Jordan's timeline as Superman prospect
ADVERTISEMENT
Article continues below this ad
Michal Bakari Jordan came into the picture when the reports of Warner Bros wanting to launch a black Superman came out several years ago. And immediately after that, Variety reported in July 2021, Michael reached Warner Bros with the idea of a series on Superman, or more discretely Val-Zod.
It still has not been confirmed, but fans are very excited about the possibility of Jordan playing the next Superman. Amazingly, it might be on TV this time, as HBO is said to be the creative partner.
ADVERTISEMENT
Article continues below this ad
Well, whatever it is going to be, whether Henry Cavill plays it or Jordan, we know it is going to be astounding. Let us know, in the comments, whom you want to see as the next Superman.