The Dating History of Ryan Reynolds Before Marrying Blake Lively Had Many Popular Women
Published 11/10/2022, 8:30 PM EST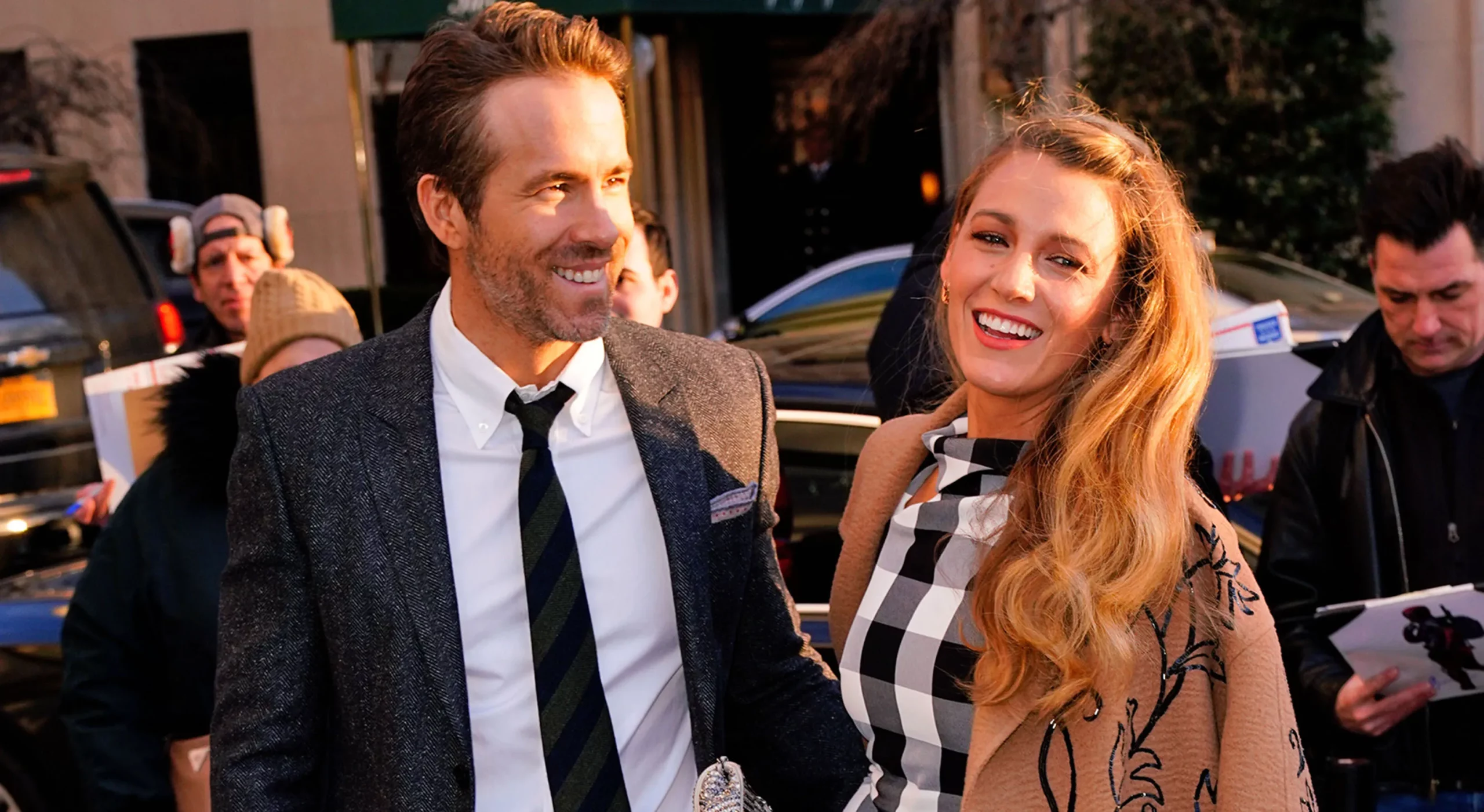 The Blake Lively and Ryan Reynolds wedding in 2012 came as a surprise to almost everyone but them. And the couple has only followed it up with cuter more lovelier and relatable moments after that. The internet even uses them as a definition for both "couple goals" and "healthy relationship."
Given all the above factors, we often forget that both Blake Lively and Ryan Reynolds were too individuals with quite a green plush love life before their marriage. One of them being previously married and the other having a long-term relationship. Furthermore, Ryan Reynolds being the funnier and more charming version of a Canadian Ken was quite the ladies man. Here is a list of all the women he dated before marrying Blake Lively.
ADVERTISEMENT
Article continues below this ad
Who did the Deadpool actor date before Blake Lively?
Ryan Reynolds and Melissa Joan Hart
Hart stole the hearts of an entire generation with her performance as the teenage witch in the famous sitcom, Sabrina the Teenage Witch. And Ryan Reynolds was a part of the lesser popular movie version of the sitcom. He played the classic jock boy named Seth, whom Sabrina has a crush on.
Looks like the series did not require much acting when it came to the romance part because the actors were reported to have a passionate fling. But it didn't work out between the two actors considering there were no reports of them later on. The two of them are both happily married to their respective partners.
Ryan Reynolds and Taylor Howard
Given how the actress stepped away from the limelight, many do not know about the time she was in a relationship with the Deadpool actor, Ryan Reynolds. The two of them were co-stars in a show called Two Guys, A Girl, and a Pizza Place.
The actors were said to have dated for eight months before breaking it off. Taylor Howard did not appear in many TV shows or movies after that.
Ryan Reynolds and Kristen Johnson
Long before he became a million-dollar promising movie star, Ryan Reynolds was known for his roles in various sitcoms. There also seemed to be a pattern of him dating his co-stars in every new show. Following his breakup with Taylor Howard, the Deadpool actor started dating his 3rd Rock from the Sun co-star, Kristen Johnson.
According to E! Online, the two of them dated for a year before breaking up. The actress went on to win the Primetime Emmy Award for Outstanding Supporting Actress not once but twice.
Ryan Reynolds and Rachel Leigh Cook
In 2001, Rachel Leigh Cook was at the peak of her career after doing She's All That and The Baby-Sitters Club. And Reynolds was fresh out of his one-year-long relationship with Kristen Johnson. It was reported that he flew all the way to London in order to woo Rachel Leigh Cook. But turns out that wasn't enough as the two of them were never spotted hanging out in the months after.
The same year, Cook met her sweetheart Daniel Gillies and got married in the August of 2004. Although the couple separated in 2021, they spent many years of blissful marriage together.
Ryan Reynolds and Alanis Morisette
One of Reynolds' public relationships is that with Alanis Morisette. The famous Canadian singer dating the super popular Canadian actor always made it to the front page.
The two of them were together from 2002 to 2007. Reynolds was even engaged to the Jagged Little Pill singer at one point.
Ryan Reynolds and Scarlett Johansson
Given the massive fame that they have acquired over the years, fans who are not aware of Reynolds' previous relationships find this one the most shocking.
Reynolds and Johansson not just dating but also being married from 2008 to 2011 is as crazy as shipping Black Widow and Deadpool. But it is no coincidence that many do not know about Reynolds being married to Scarlett Johanson. The Marvel actors were quiet about their relationship, during and after.
ADVERTISEMENT
Article continues below this ad
Ryan Reynolds and Sandra Bullock
Scarlett Johanson is not the only phenomenal actress you will find in Reynolds' dating history. Following his divorce from Scarlett Johanson, the actor did not wait long before getting into a new relationship. One of the many flings following his divorce was that with Sandra Bullock.
ADVERTISEMENT
Article continues below this ad
The actor tried his chance at love countless times before finally finding it with Blake Lively. Now he is the father of three daughters and is currently awaiting his fourth child.
Which one of these couples did you find the most shocking? Let us know in the comments below.