'Stranger Things' Fame Sadie Sink Finds a New Reason to Celebrate, Following the MTV Video Music Awards 2022
Published 08/29/2022, 12:28 AM EDT
Being a youth icon brings a lot of responsibilities. One's work affects the minds of the viewers with an intensity beyond their imagination. However, there are many young actors who have a major positive impact on their fans. The viewers widely love the Stranger Things fame Sadie Sink and she has a huge fandom. Her fandom might not be okay right now after the announcement of the winners at the MTV Video Music Awards, 2022. Taylor Swift's All Too Well starring Sadie Sink got multiple nominations at the VMAs. And the winner announcements shook the fans.
All Too Well: The Short Film is a romantic drama that Taylor Swift wrote and directed after re-recording her song. This second version stars Sadie Sink, Dylan O'Brien, and herself, which premiered on November 12. Surpassing the 2012 track's chart performance, All Too Well (10 Minute Version) was met with international commercial success, topping the charts in various countries. It broke the Guinness World Record for the longest song ever to reach number one on the Billboard Hot 100. Reviews lauded the "epic" song craft of the 10-minute version and dubbed it a career highlight for Swift, ranking in various year-end lists of best songs of 2021. This short film gave Sadie Sink another creative portrayal as well. Now, the fandom has received another reason to celebrate Sadie along with these accomplishments.
ADVERTISEMENT
Article continues below this ad
All is too well for the fandom of Sadie Sink
ADVERTISEMENT
Article continues below this ad
Along with the artists like Dua Lipa, Harry Styles, Billie Eilish, and many more, Taylor Swift also secured multiple nominations at the MTV Video Music Awards, 2022. Her All Too Well, the (10-minute version) received awards. Taylor received the Best Longform Video award for All Too Well. Along with this, Swift took home the award for Video of the Year for the same video.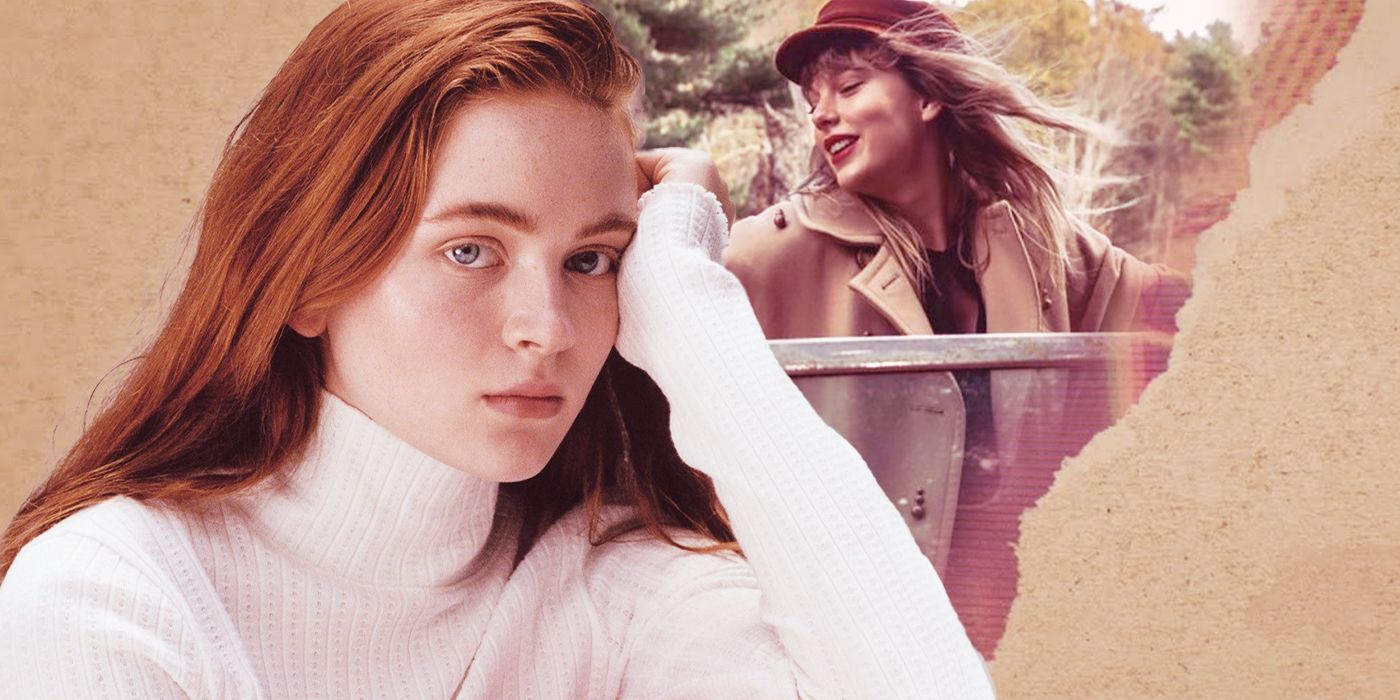 This is one of the biggest achievements for the singer and the actor both. We have seen Sadie fighting with supernatural powers in the Netflix Original fan-favorite show, Stranger Things. Her character in the show was extremely intriguing, which made her so loveable amongst the youth.
ADVERTISEMENT
Article continues below this ad
Now, as we have seen her starring in a short film with Taylor Swift, her fans cannot just keep their cool, which is totally understandable. Have you watched her in this beautiful short film? Watch the delightful union of two artists in All Too Well, here, and share your views with us in the comment box.