"Shattered" Bob Odenkirk Opens Up About 'Better Call Saul' Finale and Future Hopes For The Universe
Published 08/16/2022, 6:00 PM EDT
Saul Goodman, the morally challenged criminal attorney of Breaking Bad's prequel, Better Call Saul, has now rested his case. Running over a span of 6 seasons and 63 episodes, it takes us on the journey of ex-con artist Jimmy McGill who turns into a small-time attorney and goes through a series of trials and tragedies to transform into his alter ego. And if you have already reached the finale, you are certainly here after shedding rivers of tears. And Bob Odenkirk, the person playing the titular character, is as much sentimental and misty-eyed as us. 
Better Call Saul's last episode, aptly titled "Saul Gone," wraps up a few more loose ends, including a few appearances, and provides closure for the characters that viewers have been following from the beginning. While seeking redemption for Odenkirk's unredeemable character, and finally putting a full stop to his story, the actor himself felt a little "shattered." 
ADVERTISEMENT
Article continues below this ad
Bob Odenkirk talked about the exquisite finale of Better Call Saul
Monday was both pleasant and heartbreaking, at least for Breaking Bad fans as it brought the most anticipated episode of its prequel putting Jimmy/Saul/Gene on the stand and unrevealing the ugly truths. It seems like the actor playing the role absolutely loves the finale and how it proceeds. "You see a guy who thinks he's running toward something, but he's actually been running away. And he's going to stop running." Seeing his character finally giving in brings him a degree of satisfaction. "It was almost frustrating for me that he hadn't shown it. But in the final episode, he surrenders to the self-awareness he's always had. It's pretty cool and very satisfying to me."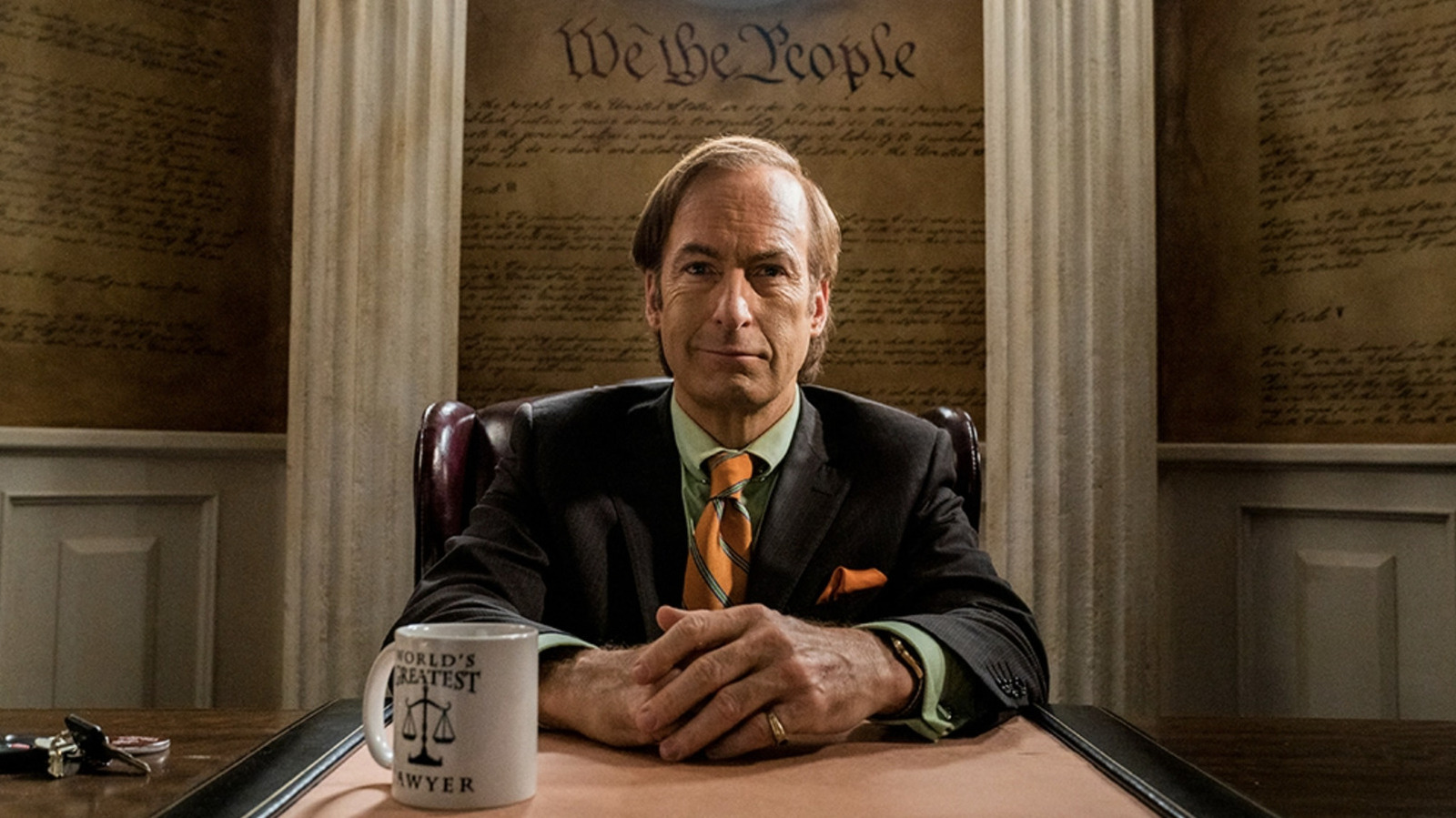 He further noted that the courtroom scene where Saul negotiates to reduce his prison sentence was a rather hard one. "We did it over the course of three days. And then I asked to re-shoot it even after we got it." Well, It is the biggest journey his character has made throughout the series. Talking about his final two scenes with Seehorn, he said, "It was a big deal. It felt incredibly organic and natural, the feelings of acceptance and love at a level they've never shared before." The actors always felt their characters are intelligent and the scene precisely grants them the intelligence and bravery to owe their shortcomings.
Now that the prequel has also ended, you might as well wonder about this pertinent question:
What's the future of the Breaking Bad universe?
ADVERTISEMENT
Article continues below this ad
And although the directors have clearly mentioned there will be no more of the Breaking Bad universe, the actor who calls the experience "a scary adventure," sees a potential cameo. He believes that the story of Kim and who she actually is could very well become a potential outing. "She's a person with a stronger sense of herself and a stronger mettle than Jimmy. She has a greater desire to be good, but there's something wrong with her. We don't know what that is." 
Odenkirk, who has been working on the project for a long time now got a bit emotional. "It's going to be hard," he told LA Times in a rather meek voice. "It's not something I've really thought about because I'm protecting myself emotionally. Compartmentalization is a real mechanism. The truth is, I'm trying to let myself feel it. And it's going to hit me." However, he is prepared to say goodbye to an old friend and is already working on other projects such as AMC's Straight Man.
ADVERTISEMENT
Article continues below this ad
Did you watch the season finale yet? What are your feelings about it? Do let us know in the comment section below.