Ryan Reynolds Just Invited Himself a Stalker and Someone to Label Blake Lively as "Inconvenient" and It All Boils Down to His Active Social Media Presence
Published 12/01/2022, 10:00 AM EST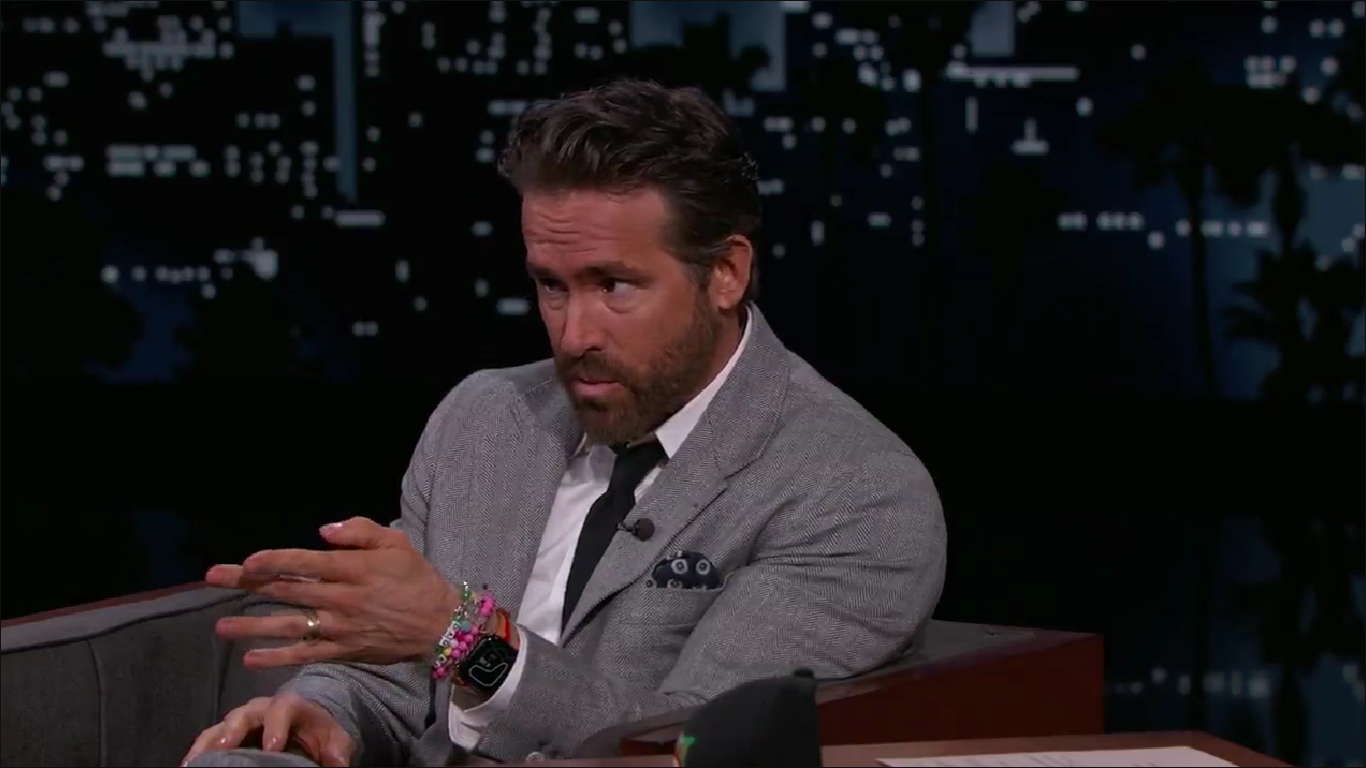 From being in the Canadian soap opera titled Hillside (1991-1993) to becoming one of the most loved superheroes, Deadpool, Ryan Reynolds has come a long way. From no one recognizing the actor to becoming famous worldwide, the Underground actor has won many hearts. Now, imagine this actor liked any of your social media posts. How would you react to it?
While Ryan Reynolds is married to his beautiful wife and talented actress, Blake Lively, the actor rules the hearts of many women. Well, not only women, he rules the heart of his partner, Rob McElhenney as well. Did you know that Rob McElhenney became jealous when Reynolds got closer to someone? However, the actor continues to mark his territory as he proved to be the favorite of a journalist recently. Here's the whole story of the Deadpool actor casting a spell on Amber Hunt.
ADVERTISEMENT
Article continues below this ad
Did Ryan Reynolds just earn himself a stalker?
Amber Hunt is an American journalist, podcaster, and author known for reporting on true crime. When the Spirited actor liked a post of Amber on Twitter, she posted these hilarious messages.
ADVERTISEMENT
Article continues below this ad
This is the dream come true for her and thus, how could someone control their excitement? Anyone would assume the actor cares for them and would dream about them. But, it would just be a dream. Well, the journalist is a true crime reporter who runs podcasts as well. Before doing anything, it seemed like she thought it through.
ADVERTISEMENT
Article continues below this ad
Hunt would stalk Ryan Reynolds, but she likes his wife Blake Lively as well. She doesn't want to be disrespectful toward Lively, who is now going to be the mother of the fourth child. But we want to know how you would react to something like this. Meanwhile, a user named Becca commented, "Blake does make the stalking inconvenient." To which, Amber replied, Lively, is just as much crush-worthy. And no one can disagree with her because the couple, really, is very adorable.
What do you think about it? Also, have you watched Spirited? Stream the film here and tell us your views about it in the comment box below.