Ryan Gosling and Dhanush Pour Love for Each Other, Talk About the Hospital Scene From 'The Gray Man'
Published 07/25/2022, 6:30 PM EDT
When two different sides of the entertainment industry come together, the result is always exciting and fun to watch. For example, when Priyanka Chopra Jonas first came to Hollywood, the viewers got to see some awesome content. Similarly, in a recent The Russo Brothers movie, Dhanush, a famous Indian cinema star, portrayed a powerful character along with stars like Ryan Gosling, Chris Evans, Ana de Armas, and Regé-Jean Page.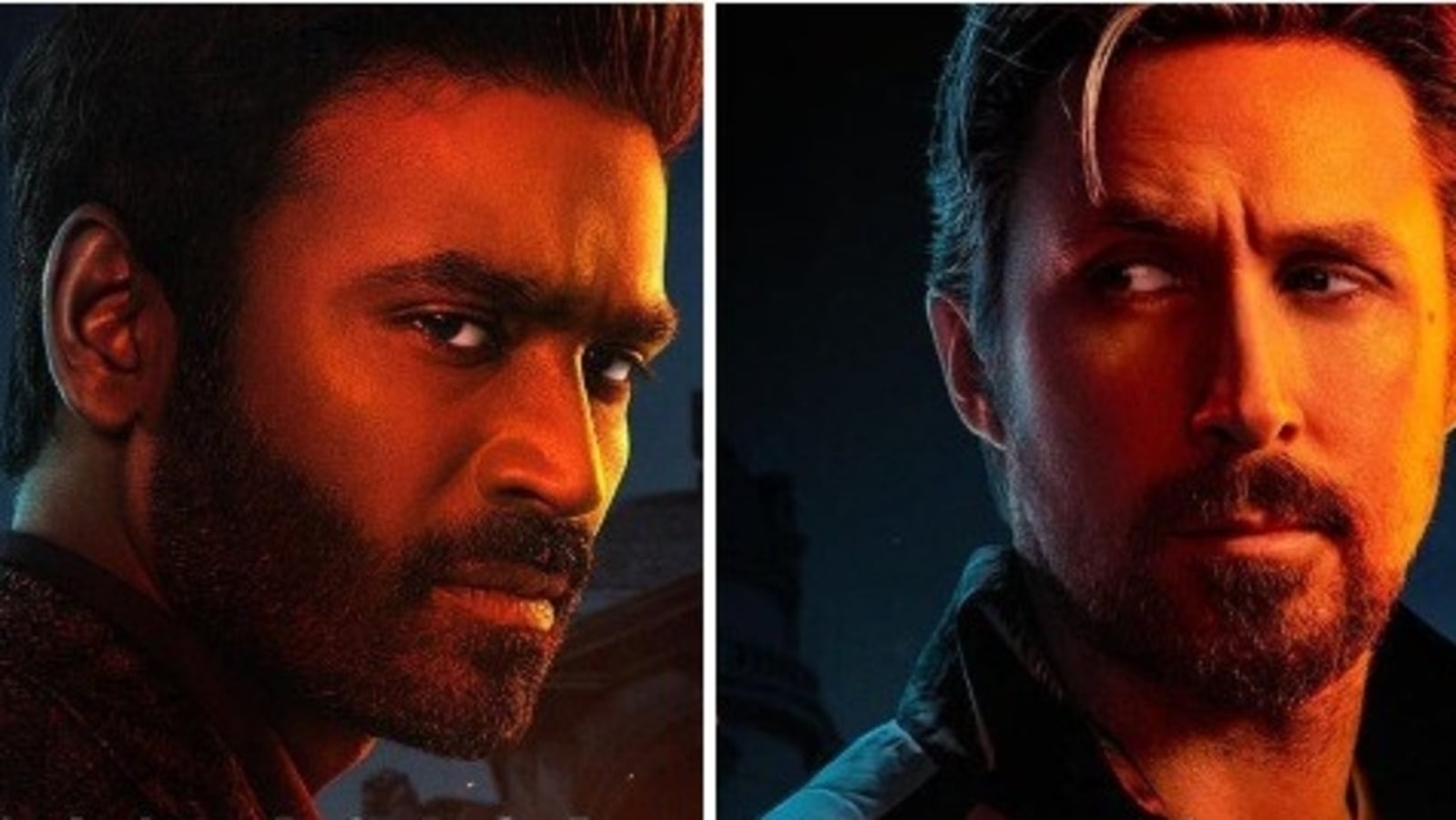 In a Q&A session of the film, the movie's cast and The Russo Brothers sat together on the stage. Everyone talked about the movie, and they all shared their favorite action scenes from the movie. Ryan, who's been in action from the beginning of the movie till the end, chooses this scene. And the reason would surprise you.
ADVERTISEMENT
Article continues below this ad
THIS action sequence Ryan Gosling enjoyed shooting the most!
The Gray Man just premiered on Netflix, and everyone is so hyped about it. The cast of the movie is also interviewing with different entities, and they've been sharing a lot about the movie and their experiences as well. In a recent event, the whole cast team took the stage for a Q&A session. The interviewer asked the actors about their favorite action scenes. As all the actors got bada*s scenes, the interviewer wondered what the actors would have to say.
Since Ryan Gosling's been in action the most and has many great scenes; he chooses the hospital scene with Dhanush. He says, "I can't believe I'm gonna say this. But the hospital scene. Because it almost puts Dhanush and I in the hospital," and then he says this:
ADVERTISEMENT
Article continues below this ad
Ryan praises Dhanush and says that they are very lucky to have Dhanush in the movie. Although they have this one scene together, their admiration for each other is very adorable. Ryan says that it is an honor to work with him. And then Dhanush thanked Ryan for the kindness that he showed throughout the project. Ryan made him feel welcomed. "I'm coming from a different world. And coming here all this way, it's important to feel welcomed," says Dhanush about Ryan and then he also says, "And my sons love him, too." 
This bromance between Ryan Gosling and Dhanush on stage is totally opposite of their rivalry in the movie. Dhanush revealed that his favorite action scene was the Prague chasing scene when everyone is chasing Six and they create chaos along the way.
ADVERTISEMENT
Article continues below this ad
So, tell us, what is your favorite action scene from the movie? If you haven't watched it yet, stream it right away.
Watch here: The Gray Man