REVEALED: Why Reginald Hargeeves Called 'The Umbrella Academy' by Numbers
Published 06/30/2022, 8:30 PM EDT
The Umbrella Academy is one of the most delightfully-weird superheroes shows right now. Its unique ability to combine humor, familial relationship, and superhero stuff together has made it extremely popular among the viewers. One of the key narratives involves the adoptive father and the strenuous relationship between him and his kids.
Sir Reginald Hargreeves adopted the seven kids born with supernatural powers in 1989 to nurture them and use them as a weapon to save the world. Although these siblings have names, Reginald tends to call them by their numbers. Many fans have wondered the reason behind it and many have concluded that it's because they aren't a real family. However, now we know the exact reason. 
ADVERTISEMENT
Article continues below this ad
Sir Reginald just can't remember their names 
You'd expect Sir Reginald to know his adoptive kids' names by heart after all these years. But no, the old man just cannot remember who's who. It's easier for him to identify them as just numbers. The show's Twitter handle recently shared a clip of Klaus Hargreeves barging into his adoptive father's study and Sir Reginald is completely perplexed. He can't recall his name. He simply asks him, "Which one are you?". 
It's both hilarious and a little sad considering how much the Umbrellas want to bond with their father.
Klaus, in particular, spent a good amount of time with Reginald this season. He came to know that he hasn't tapped into his full potential. So, he trains with this relatively mild version of Reginald to hone his powers. Reginald throws him in front of a bus again and again and it's finally revealed that Klaus has the ability to come back from death.  
ADVERTISEMENT
Article continues below this ad
What will happen to Klaus Hargreeves in The Umbrella Academy season 4?
Netflix hasn't picked up The Umbrella Academy for another season yet. But if it does come back, Robert Sheehan, who plays Klaus, thinks his character would go back to his self-destructive self as a "coping mechanism" to deal with the loss of his powers.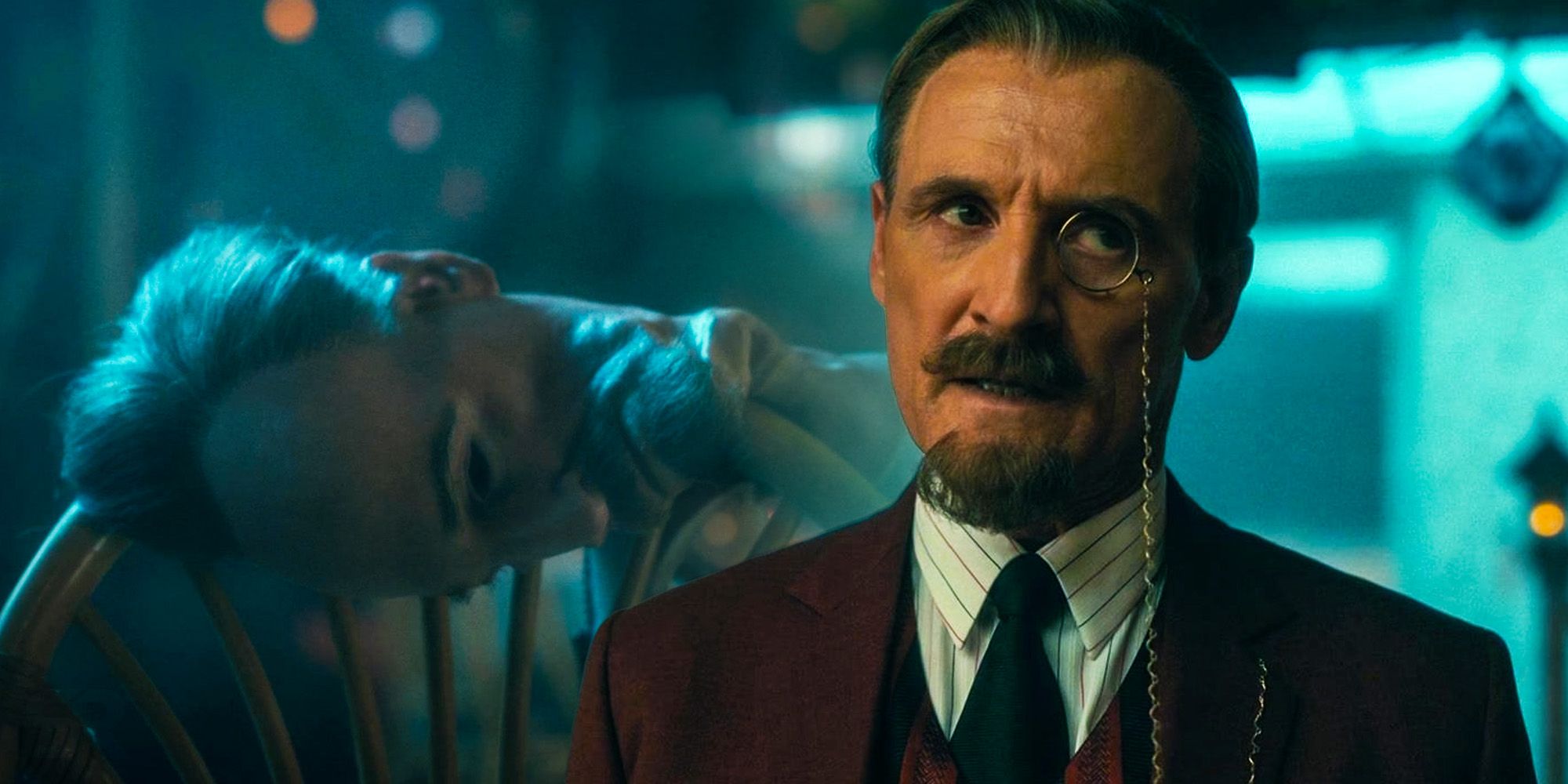 ADVERTISEMENT
Article continues below this ad
Season 3 is streaming right now.