Ranking the Top 5 Actors Who Played the Detective Sherlock Holmes, and Where Does Henry Cavill Stand?
Published 10/18/2022, 8:14 AM EDT
The immortal character of Sherlock Holmes has been played countless times to this date. Once, a genius called Sir Arthur Conan Doyle decided to write about a detective whom he could not stop thinking about. Today, we are the ones who can not stop thinking about this legendary character and his stories. Sherlock's home has not always been in the books or the stories. He has frequently been featured in movies and television series. Many actors have portrayed Sherlock, including megastars like Benedict Cumberbatch, Robert Downey Jr., and Henry Cavill.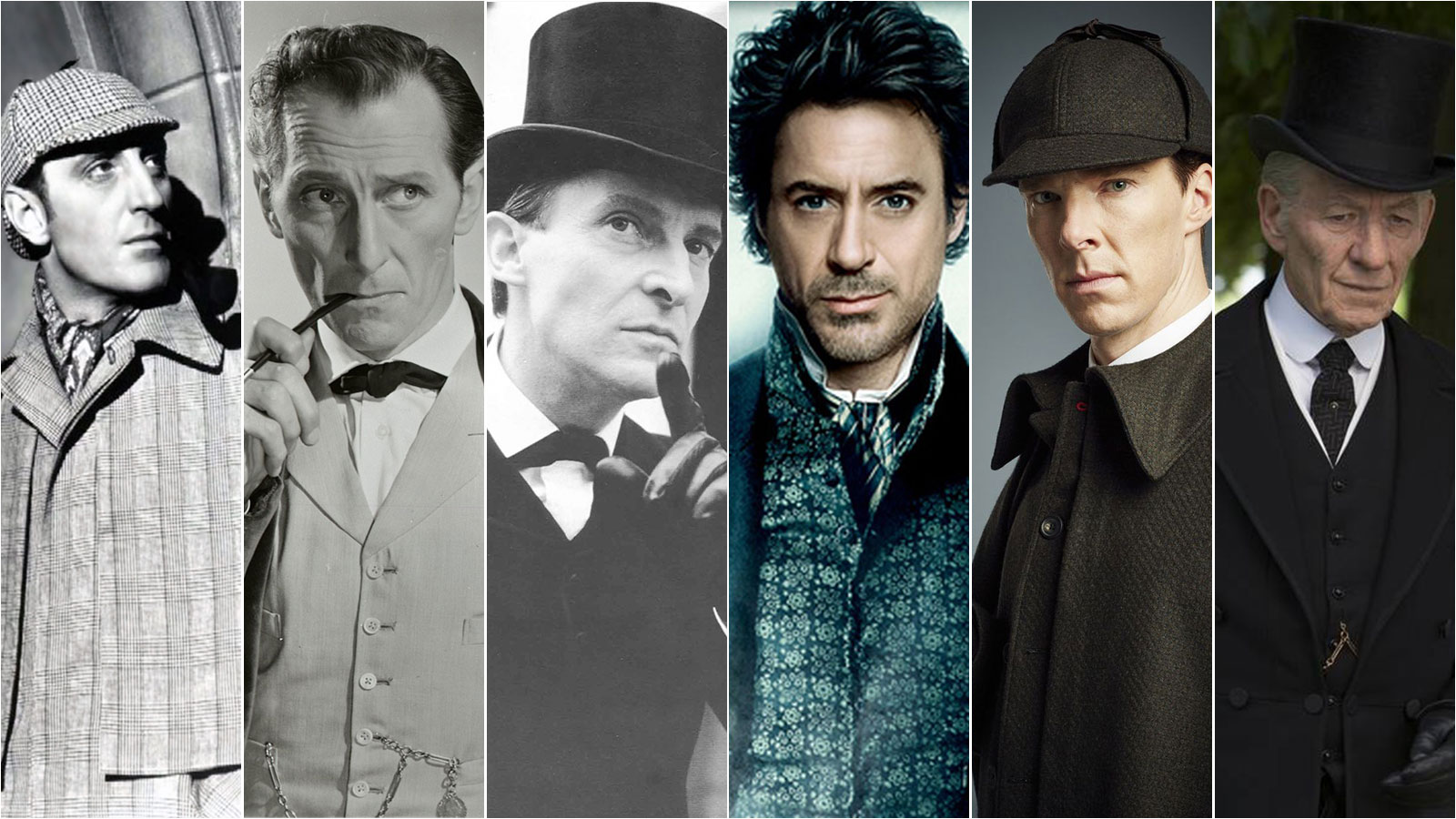 The last time he was portrayed in a film or show was in Netflix's Enola Holmes, by The Witcher star Henry Cavill. Since the next part of the movie is going to be released soon, we have brought you the five best Sherlock Holmes of all time.
ADVERTISEMENT
Article continues below this ad
5 actors who nailed the role of Sherlock Holmes including Henry Cavill
The first time Sherlock appeared in a film was in 1916. The film was called Sherlock Holmes, and it was directed by Arthur Berthelet and starred William Gillette as Sherlock. However, after that, Sherlock appeared in about 50 movies and TV shows. The following are the best five versions of him, according to ranking.
British actor Benedict Cumberbatch's portrayal of Sherlock Holmes is considered being one of the finest. He appeared as the detective in the 2010 TV series called Sherlock, created by the BBC. He was accompanied by yet another renowned British actor, Martin Freeman, as John H. Watson, the ultimate partner of Sherlock. The element that differentiated this show from the others was its 21st-century adaptation of Holmes and the setting of London, involving mobile phones and other new technologies.
It even introduced an online blog written by Watson where he shared the interesting cases of Sherlock Holmes. This allowed the viewers to relate more to the character and ultimately to Cumberbatch, developing its own following. However, the cases and villains are the same old ones; they have only been modernized for the sake of the audience.
In the years 2009 and 2011, Downey played the famous detective in the movies, Sherlock Holmes and Sherlock Holmes: A Game of Shadows. After receiving worldwide fame through his portrayal of Iron Man in 2008, Downey was introduced as Sherlock. However, he has been one of the most controversial Sherlocks of all time because, after setting an image as Iron Man, it was hard for people to accept him as Holmes.
Downey is probably one of the few American actors who played the role. As Sherlock is English, the preferred choice is a British actor. Despite that, the Marvel actor gave his best to the character. Downey's enthusiasm is a wonderful change of pace from earlier editions, being a little more profane and sardonic than prior iterations of Sherlock. Jude Law played Watson beside him, and both films were directed by Guy Ritchie.
A slightly retro version of Sherlock is brought to us by an English actor, Jeremy Brett, in The Adventures of Sherlock Holmes. He was known to play this role from 1984 to 1994 on TV. For nearly a decade, Brett was a household name for Holmes. He is known for putting in a lot of work to prepare for his roles and doing a lot of research. One way he did this was by making up a backstory for his character to fill the time between episodes.
His research was so good and in-depth that it helped him with over 41 episodes. The fact that Brett struggled with depression and bipolar disease in real life didn't stop reviewers from praising the complexity of his performances. In fact, they believed that this was what helped him portray Sherlock so well. David Burke played Watson alongside him.
Yet another actor who had pre-established stardom is Henry Cavill. Before playing Sherlock Holmes in Netflix's hit film Enola Holmes, Cavill was known for his role as Superman in Man of Steel. However, Sherlock, played by Cavill, is not the major highlight of the film. It is more focused on Enola, the newly introduced sister of Sherlock and Mycroft Holmes. Stranger Things fame Millie Bobby Brown has been playing Enola alongside Henry's Sherlock.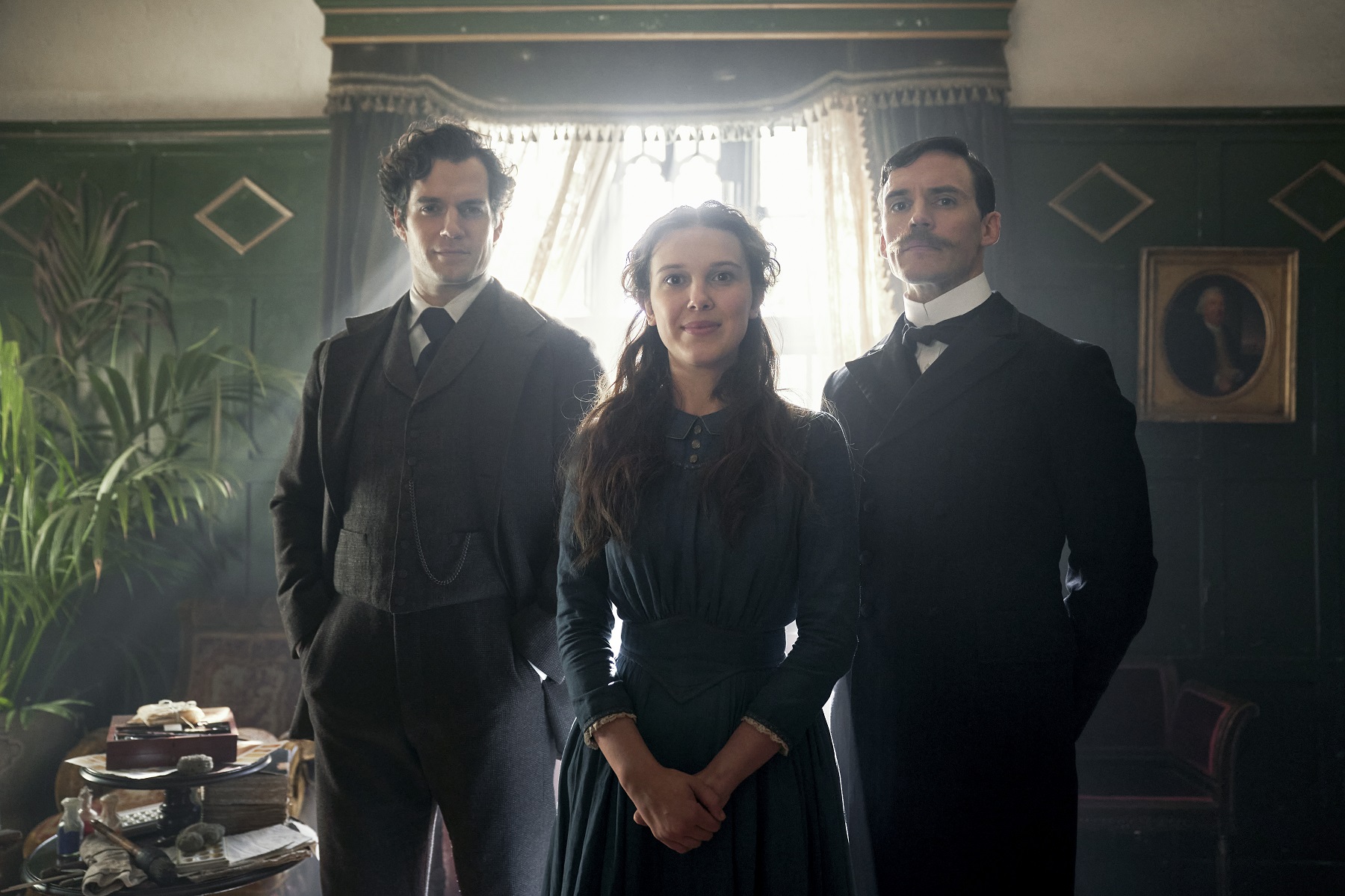 However, the portrayal of Henry is very similar to the conventional one and is happily approved by the audience. Since the first part of the film was more focused on the introduction of Enola, we did not see much of Cavill's Sherlock. However, the trailer of the upcoming sequel of the film on November 4 promises more screen time for Sherlock.
ADVERTISEMENT
Article continues below this ad
The finest humorous portrayal of Sherlock Holmes in the 1988 film Without a Clue belongs to Michael Caine. He also tops the list of comical portrayals of Sherlock. Watson, played by Ben Kingsley, is the more experienced of the two on this trip.
The film took a slightly different take on Sherlock's character. It showed that instead of Watson joining Sherlock, this time Sherlock is hired by Watson in order to continue his own job as a detective privately. Michael Caine plays the alter ego of Ben Kingsley AKA Watson and becomes his face as the case solver.
ADVERTISEMENT
Article continues below this ad
These were the 5 best portrayals of Sherlock Holmes to date. The next you are going to see him is in Enola Holmes 2. Tell us in the comments which is your favorite version of Sherlock.