"People still listen to Michael Jackson"- The Times' Daniel Finkelstein Defends Kanye West's Music Amidst Calls for Removing His Music for Spotify and Apple Music
Published 12/14/2022, 12:30 PM EST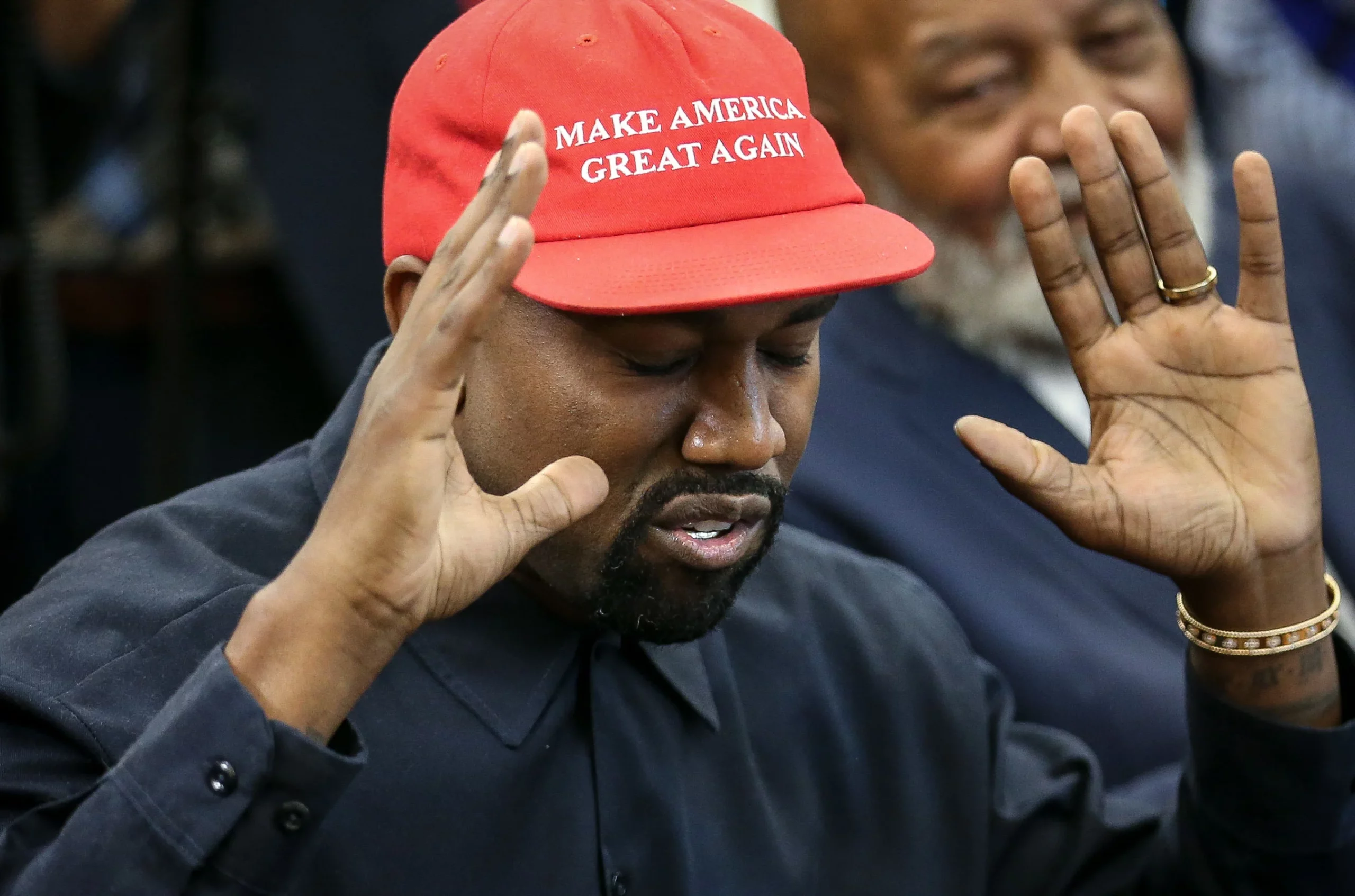 Can art be separated from the artist? That is the question in the case of Kanye West. He is considered to be one of the musical geniuses of today's time. His music is based on the ideas of capitalism and minimalism, along with a mix of politics. But these days he has been plagued with controversies and getting banned from several social media sites.
ADVERTISEMENT
Article continues below this ad
Ye most recently got in trouble for tweeting 'Deathcon 3 to Jewish people.' He lost his business partnerships with fashion brands like Balenciaga, Adidas, and GAP. Despite losing his billionaire status, the artist has not stopped expressing his views. Now, that has started affecting his musical career as well. This raises a question about freedom of speech and debate about art vs artist.
ADVERTISEMENT
Article continues below this ad
Daniel Finkelstein defends Kanye West by placing a different view on his issue
No celebrity is short of their share of controversies. Kanye West praising Hitler and making anti-Semitic comments has led many people to distance themselves from him. His music is also visibly suffering as a result of the criticism. While fans and celebrities people have turned against him, Daniel Finkelstein of The Times is defending him by saying, "People still listen to Michael Jackson despite all we know about his behavior." He also stated how a lot of talented artists come with their set of characteristics, flaws, and drawbacks.
ADVERTISEMENT
Article continues below this ad
But how does it all sit with the cancel culture? Even Elon Musk purchased Twitter in order to preserve free speech, reinstated Ye's account, but banned him again after continued anti-Semitic statements. Spotify even removed Ye's playlist from their app quietly after his controversies. Yes, platforms are allowed to have a choice in the matter, but should that stop a brilliant musician?
ADVERTISEMENT
Article continues below this ad
Dave Chappelle also faced heat for further joking about Ye's narrative during a stand-up show. But who draws the line between good and bad? Finkelstein feels that one does not have to agree with the Gold Digger singer's opinion. But that does not mean he has to be banned.
What do you think of the journalist's opinion of Ye? Comment your thoughts.