Morena Baccarin's Christmas Tweet Sends 'Deadpool' Fanboys Into a Meme Fest, and It Is All We Wanted
Published 12/24/2022, 10:09 AM EST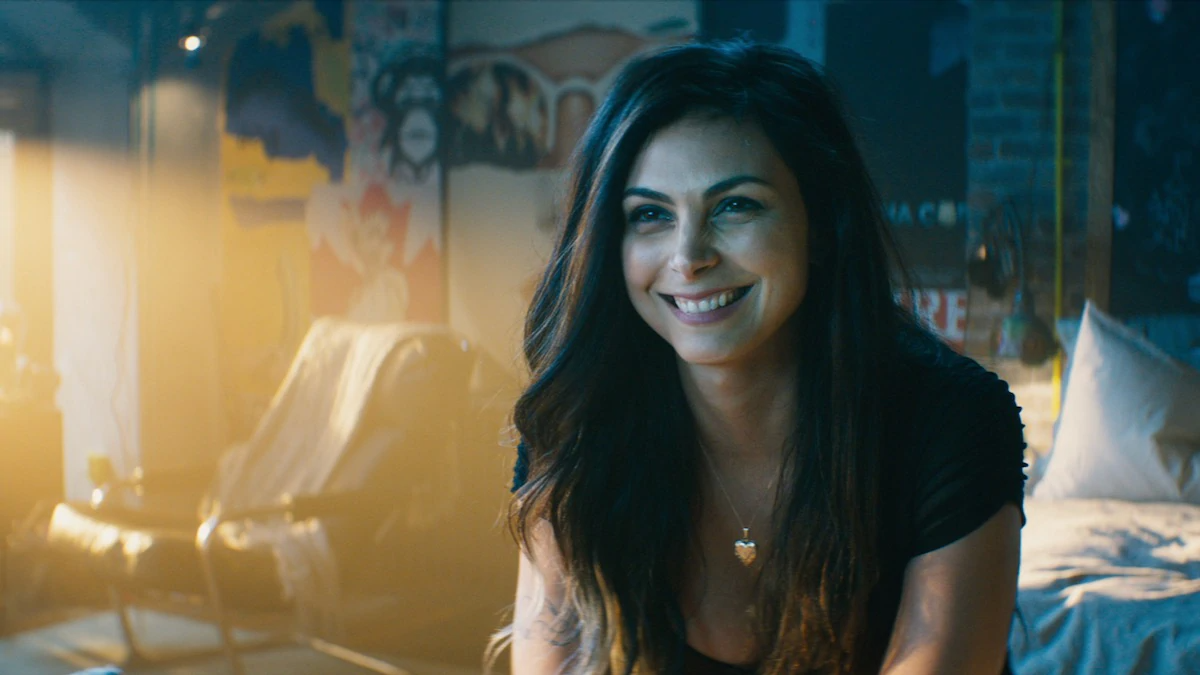 Deadpool is an iconic movie for more reasons than one. Firstly, we have a merc with a mouth who is far from the godly morals of a superhero and a more relatable mutant. Secondly, the pairing of Morena Baccarin and Ryan Reynolds was nothing short of perfection. As Deadpool himself said, "Your crazy matches my crazy big time." Not only did they look gorgeous next to each other. But also watching Vanessa and Wade topping each other's top-notch sense of humor was as sweet as watching a kiss under the mistletoe.
ADVERTISEMENT
Article continues below this ad
While one may be under the delusion that a genius dialogue writer deserves the credit for the hilarious dialogues, one look at the social media pages of both actors gives away that there are as hilarious in real life as in the movies. Staying very true to her character as Vanessa, Morena Baccarin posted an ugly Christmas sweater thirst trap, and the Deadpool fandom cannot keep calm. Ryan Reynolds is not the only one who can dig out meme gold from his movies. Morena Baccarin is a master at this art as well.
ADVERTISEMENT
Article continues below this ad
Deadpool actress Morena Baccarin pulls out a Deadpool reference for Christmas
After trolling her Deadpool co-star with a very empowering International Women's Day message, Baccarin is back at it with Deadpool references. This time, she used the iconic ugly sweater scene from the movie. In the scene, she has an ugly sweater on which ultimately leads to one of the best proposal scenes in cinema history.
Whether or not the proposal came because Baccarin looked far too cute even in her ugly Christmas sweater is still a mystery.
After the actress tweeted the picture on Twitter with a "time to whip out those sweaters people," while some did whip out their ugly sweaters, most resorted to whipping out brilliant memes.
Fans replied to Baccarin's Deadpool reference with their own Deadpool memes.
If your left leg is Thanksgiving and your right leg is Christmas, can I come visit you between the holidays? @TheSpirits83

— Kevin11 (@TheSpirit84) December 23, 2022
ADVERTISEMENT
Article continues below this ad
ADVERTISEMENT
Article continues below this ad
And of course the hilarious Wade Wilson pickup line "Your right leg is Thanksgiving and your left leg is Christmas. Can I come and visit you between the holidays?" got its time to shine yet again.
Do you think Deadpool is a Christmas movie? Let us know in the comments below.