Millie Bobby Brown to Pair Up With 'Maid' Star Nick Robinson in a Fantasy Film Involving Dragons, Kingdoms, and Sacrifices
Published 08/21/2022, 10:57 AM EDT
Millie Bobby Brown is the star of the millennium. Her character from Stranger Things will be remembered for ages. But our little girl isn't just cashing the success of the show; she's working on a lot of new projects. She isn't missing any opportunity to experiment.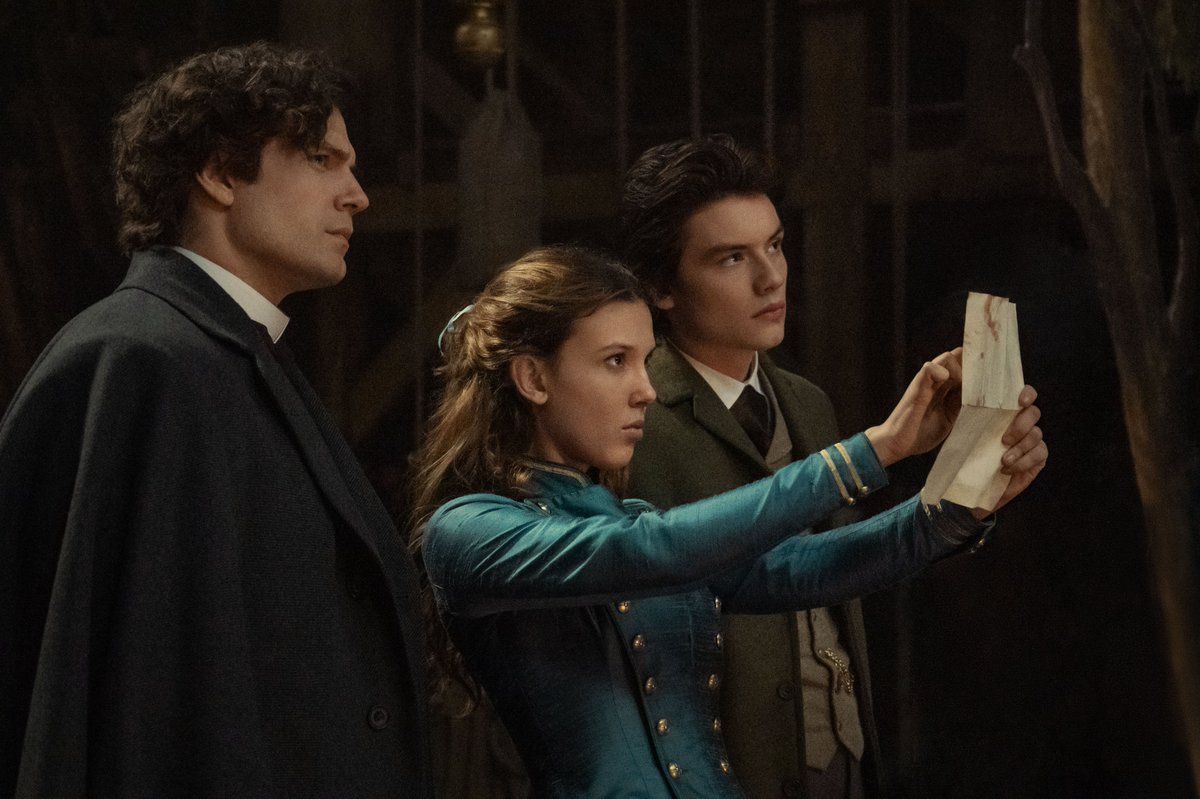 For example, her 2020 release Enola Holmes is back with the second part, with Henry Cavill as Sherlock Holmes and Sam Claflin as Mycroft Holmes. And soon, you will be seeing her doing a fantasy drama with the actor from Netflix's other hit series, Maid. Although there isn't much information about the film, let's have a look at a film that involves Millie and Dragons.
ADVERTISEMENT
Article continues below this ad
What is Millie Bobby Brown's role in Damsel?
2018 saw the release of a film called Damsel. This movie shouldn't be confused with the upcoming film involving Millie and Nick Robinson. Nick has previously worked in a critically acclaimed film called Love, Simon. Apart from that, he played Sean in Maid. The plot of the upcoming film will see Millie and Nick dealing with dragons. Let's see how they do that.
ADVERTISEMENT
Article continues below this ad
Princess Elodie is supposed to marry Prince Henry but instead learns she will be sacrificed to a dragon. Thus, she puts in motion a showdown between the two royals and the mythical creature. Sounds fascinating, right? Millie will be playing Princess Elodie in the movie. The writer of the film is Dan Mazeau. Meanwhile, Millie is working on the second part of Enola Holmes. The second part will air on November 4, 2022.
Apart from Millie and Nick, the cast of Damsel includes Angela Bassett, Robin Wright, Ray Winstone, Brooke Carter, and Shohreh Aghdashloo. The film will be released in the year 2023. Surprisingly, Millie Bobby Brown will also serve as an executive producer on the film. Juan Carlos Fresnadillo is going to direct the film. The projected budget of the film is $60-70 million.
ADVERTISEMENT
Article continues below this ad
After 4 extremely heart-touching seasons of Stranger Things, it will be fun to watch Millie Bobby Brown in a different role. Are you excited to see Millie with Nick in Damsel? Check her out in the film Enola Holmes.