In His Latest Newsletter, Arnold Schwarzenegger Explains the Benefit and Technique of Doing His Myo-Reps
Published 04/05/2023, 3:00 PM EDT
Arnold Schwarzenegger does not cease to work even at 75. After all, the actor understands his fanbase and how everyone looks up to him as a motivation for bodybuilding, acting, and reaching the pinnacle of success despite coming from humble beginnings. The actor continues to work on his mind and body even today while sharing his knowledge about the same with his fans.
ADVERTISEMENT
Article continues below this ad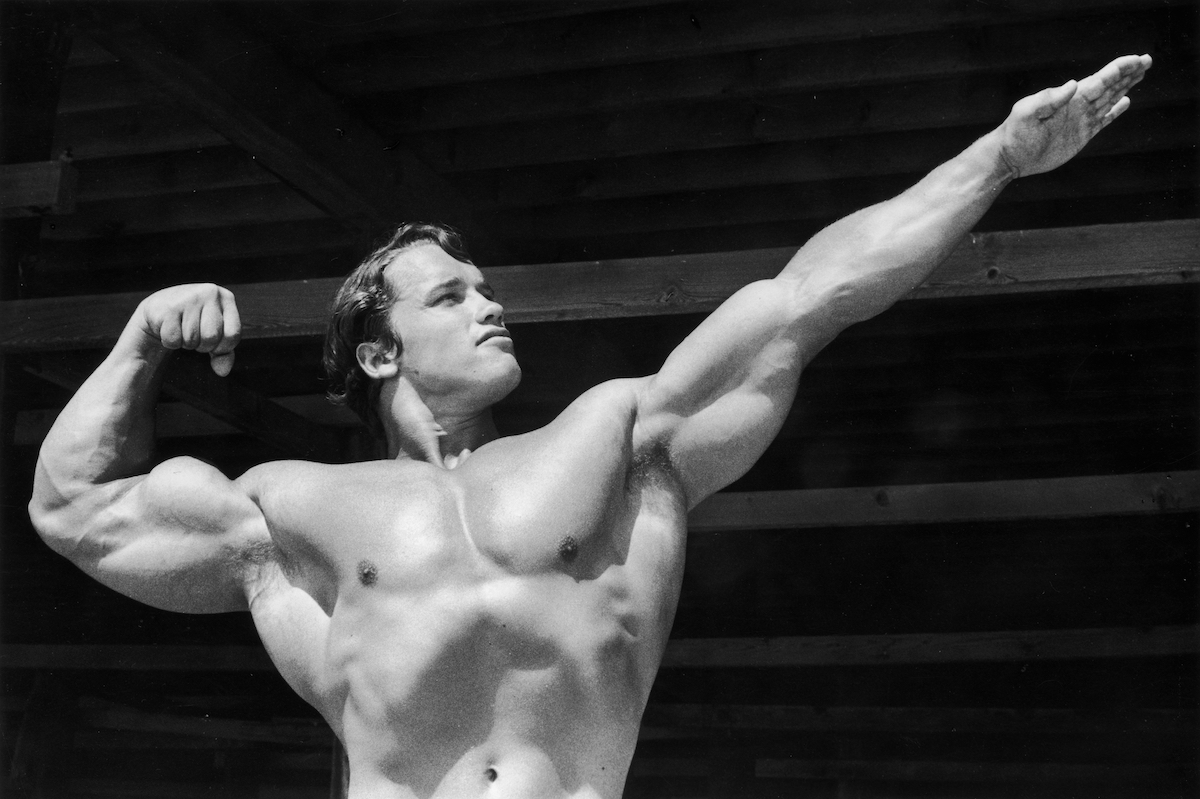 He wanted his knowledge of fitness to be accessible to everyone. The entertainer took up a challenge to gain subscribers for his newsletters, which he shares through email on a regular basis. The newsletters are free and cover different topics each time. One of his latest topics talks about the importance and techniques of Myo-reps.
ADVERTISEMENT
Article continues below this ad
Arnold Schwarzenegger reveals how the famous Mayo-reps can help you achieve your dream body
Bodybuilding has more science than just dumbbells to it. Having won the Mr. Olympia title seven times, the actor knows in and out of fitness, and the reasoning behind every exercise that he does. As per Men's Health, Achwarzenegger stated how doing exercise this way can help you build muscle through short, intense intervals. "It taps into many of the ways that a muscle grows," he said, explaining the benefits.
The method was first founded by Norwegian coach Borge Fagerli. One begins by taking lighter weights with 15-20 reps. For the next four reps of the same weight, take 3-5 breaths each time, for a more controlled and resistant lifting. The first set with have 15 reps, the next three will have 4, and the last will have 3 reps.
This trick works on the basis that despite carrying lighter weights because the lack of a break creates tension and pumps you up. This could be done for the incline chest press and bent-over dumbbell press. We can also repeat these same techniques for lateral raises and bicep curls.
ADVERTISEMENT
Article continues below this ad
Schwarzenegger has maintained his fitness while reducing his intensity due to age.
How the actor explores different ways to stay fit with the age
The 75-year-old accepts his age, and has slowed down on heavyweight, but still remains fit and workouts. He also took up cycling as a way to stay fit and is often captured on his bikes. He has always maintained how a clean diet, good sleep, good relations, regular workout, and discipline have helped him stay the way he is.
ADVERTISEMENT
Article continues below this ad
Do you find his fitness tips helpful? Share your thoughts in the comments.