"I know what happens in season four": Maitreyi Ramakrishnan Talks About the Cliffhanger in Season 3 of 'Never Have I Ever'
Published 08/17/2022, 8:30 AM EDT
When Maitreyi Ramakrishnan played Devi Vishwakumar in the popular sitcom Never Have I Ever, she instantly won over the hearts of the audience. Devi's endless awkwardness from the show was so clear, endearing, and even painfully relatable. Her portrayal of a teen who was obsessed with boys and sad because her father had died was as authentic as it gets. Maitreyi dealt with Devi's pain by making her laugh and hiding her sadness. Never Have I Ever was Maitreyi's first role, so you wouldn't have expected her to do such hard things. However, her style of comedy is a big part of what makes the show stand out.
Being the lead of a series has its own advantages and disadvantages. In Maitreyi's case, both are same because she knows too much but can't share it with anyone.
ADVERTISEMENT
Article continues below this ad
What will happen in season 4 of Never Have I Ever?
In an interview with Digital Spy, Maitreyi talks about why portraying women with a complicated relationship with sex on TV is important, and what the show means to her as it comes to an end. She talked about her vulnerability and compared herself from episode 1 to the last. Maitreyi thinks that Devi from episode one would have freaked out if Ben had asked her to have sex with him right after she and Paxton broke up. She might've said yes, but eventually would have played out. That's because she doesn't like and respect herself enough. But over the seasons, her confidence has grown much stronger.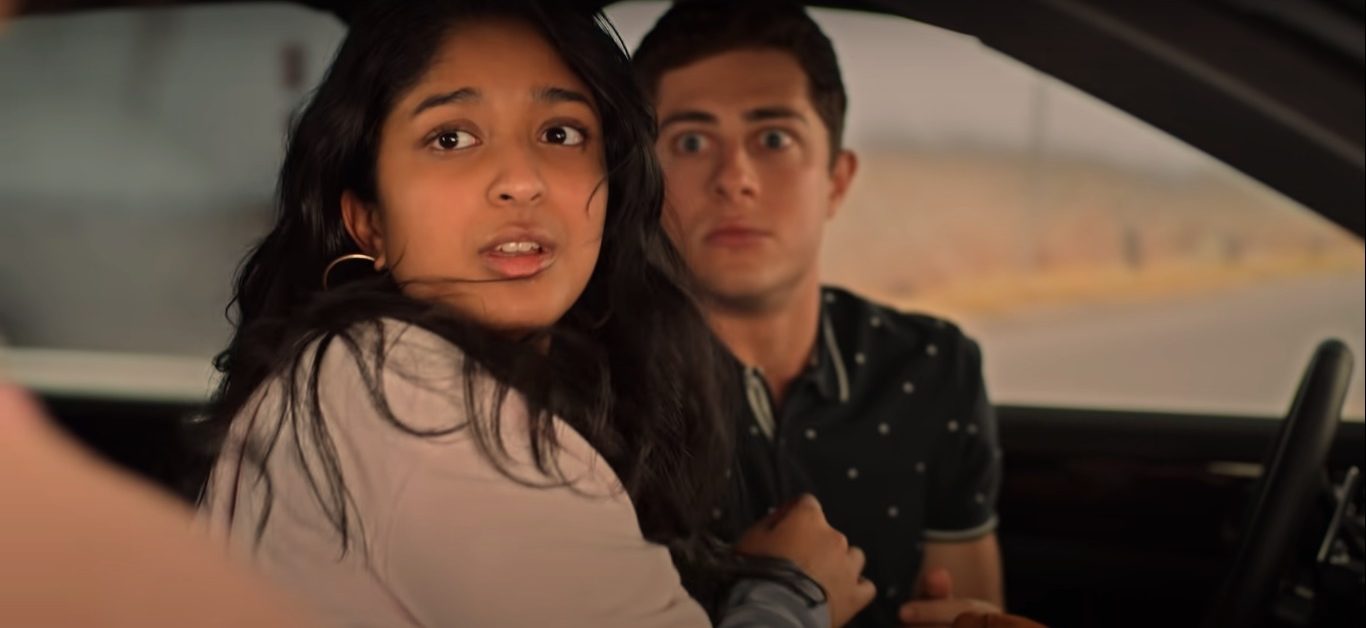 ADVERTISEMENT
Article continues below this ad
Season 3 of the show ends with a cliffhanger. In the last episode, Devi goes to Ben's house and asks him for "one free boink." This was offered to her by Ben previously in the show. But we don't get to see whether they actually have sex or not. The show ends with them kissing and the door to Ben's room closing.
When she was asked whether she actually had sex with Ben or not, Maitreyi says, "I can't say anything because I know what happens in season four. I can't say anything, dammit! What do you want me to do? "Oh, I mean, it's up to the viewers… I guess I'm not sure myself…" I know how the whole series ends! I know too much."
ADVERTISEMENT
Article continues below this ad
It looks like Maitreyi doesn't want to give us any spoilers. What do you think will happen in season 4 of the show? As season 4 is going to be the series finale, whom do you think Devi will end up with? Is it Ben, Paxton, Des, or someone new? Do let us know in the comments.