How the New Royal Portrait Is Problematic for Prince Harry and Meghan?
Published 10/05/2022, 8:00 AM EDT
The distance between the Royal Family and Prince Harry and Meghan Markle is widening day by day. It was earlier speculated that Queen Elizabeth II's death will bring the family together. However, the new monarch King Charles III does not seem much interested in entertaining his California-based son and daughter-in-law. It is believed that Charles has made peace with Harry and Meghan's exit from the royal family and he is happy having only his elder son, Prince William, and his wife Kate Middleton, to share the royal duties.
https://www.instagram.com/p/CjL3coos46k/?utm_source=ig_web_copy_link
Days after Queen's state funeral, His Majesty released his first official royal poster. The photo featured the likes of the King along with his wife Camilla and Prince William, with his wife Kate. They are being considered the New Fab Four. The photo has raised a lot of eyebrows due to the absence of King Charles III's young son Harry and his wife Meghan. Initially, William, Kate, Harry, and Meghan were collectively referred to as the Fab Four of the royal family. 
ADVERTISEMENT
Article continues below this ad
Harry and Meghan to never return to the UK?
The rumors suggest that the royal portrait was clicked just a day before the Queen's state funeral. This is an alarming bell for Harry and Meghan as the couple was in the United Kingdom when the picture was taken, but they were deliberately left out. 
ADVERTISEMENT
Article continues below this ad
A lot of monarchists believe that with the picture, Charles has given a hidden message to Harry and Meghan regarding his disinterest in the reconciliation. The royal expert Richard Kay believes that His Majesty is more fascinated with a slimmed-down monarchy. He wants to establish himself as a monarch who is as strict with the rules and regulations as his mother. 
"The photograph is brimming with the symbolism of course: the new sovereign is pictured with his son and heir. There is another significant factor here, too," Kay wrote for the Daily Mail. 
ADVERTISEMENT
Article continues below this ad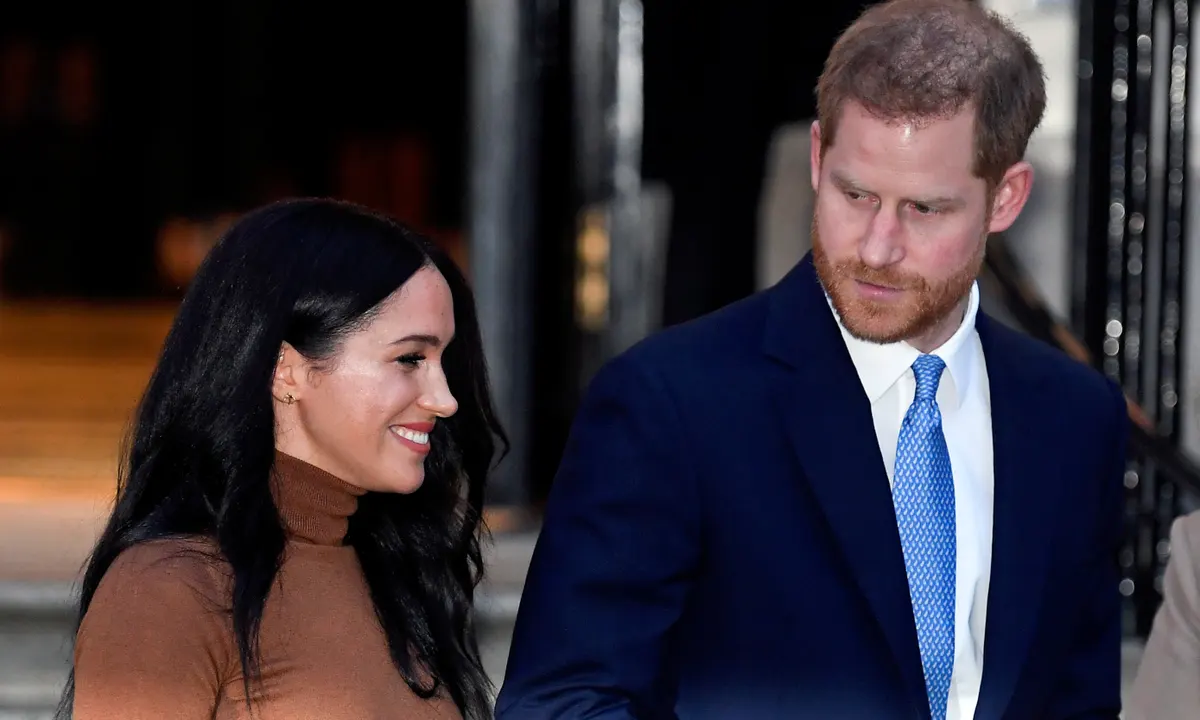 It is now believed that things are going to get tougher for the couple. Their chances of returning home are getting slimmer day by day. What do you think about the royal portrait without Harry and Meghan? Share your thoughts in the comments.