How Ryan Reynolds and James Gunn Had Peacemaker Fans "almost" Running to Sign For a Deadpool Cameo
Published 12/31/2022, 3:30 PM EST
He would kill as many people as he need in order to maintain peace and tranquility in the society. And just in case the chemicals in his cerebral system get mixed up with the Deadpool mercenary's (Ryan Reynolds) favorite gin, he might as well do things unimaginable. Yes, we are indeed talking about the fan-favorite anti-hero, John Cena's Peacemaker.
ADVERTISEMENT
Article continues below this ad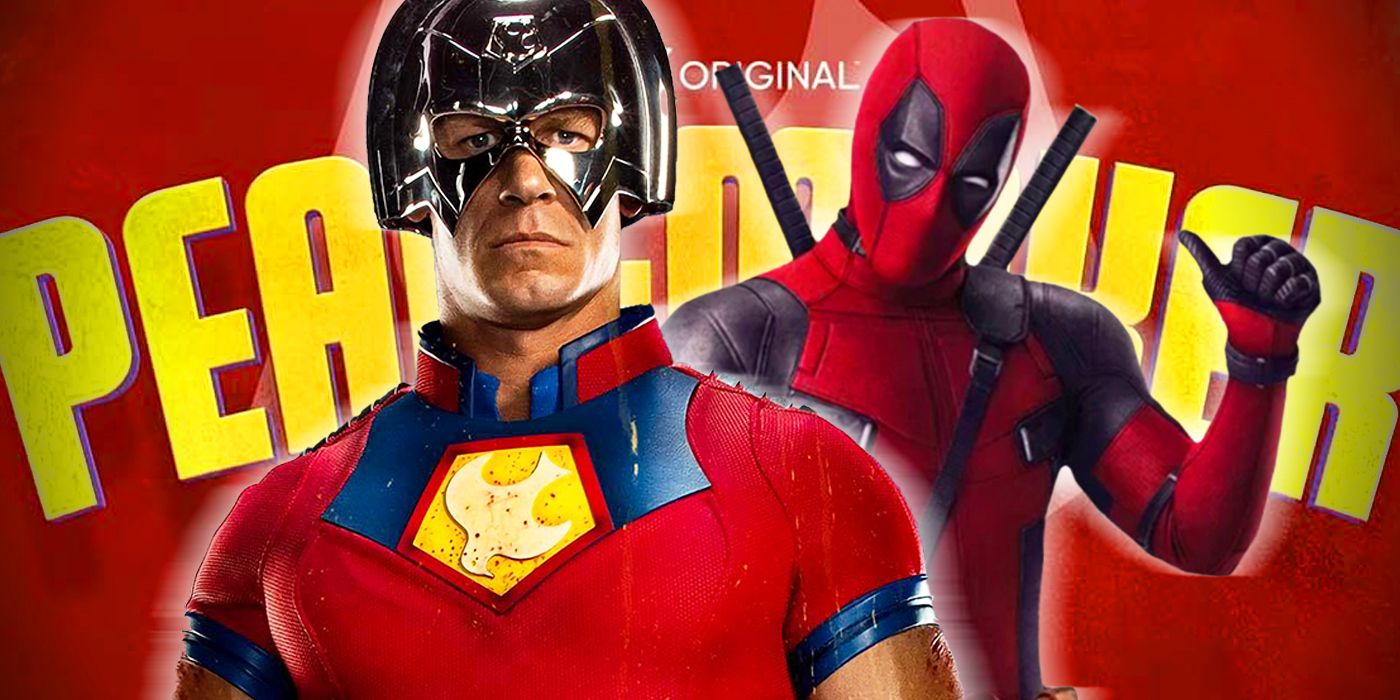 Well, if you are an ardent Peacemaker fan, you must be aware of what we are hinting at. Airing on HBO Max since January 2022, the series has proved to be a promising adventure for viewers. Not only the tribulations of the jingoistic killer, Christopher Smith appealing to the audience, but the superhero cameos are also equally entertaining. And one of the bests fans may have witnessed was when John Cena's titular hero met with Ryan Reynolds'… well, not the superhero, but infamous aviation gin. 
ADVERTISEMENT
Article continues below this ad
Back when Ryan Reynolds applauded a special cameo alongside Peacemaker
Apparently, at the very onset of the year and the series, The Adam Project actor appealed to fans to watch more of the series as it has a special guest cameo from Deadpool. Later on, director James Gunn also confirmed the appearance. What appearance do you ask? Well, it was nothing else than the Reynolds' Aviation Gin bottle that was visible on the counter in Peacemaker's trailer. And as soon as the Canadian actor noticed it, he hilariously called out the party in concern and even got involved in a fun banter with producer James Gunn.
Replying to Reynolds, Gunn tweeted, "I just checked with props, and that is indeed Aviation Gin," before retweeting, "Thanks for taking a ride on the Peace Train" to Reynolds. And this exchange of funny quips between the two almost prompted fans to sign a petition for a Deadpool cameo in the sarcastic series.
Oh shnap! How did I never think of this before??? @JamesGunn directing #Deadpool is something I would very much like to see in my lifetime.

— Good Talk Russ (@russburton1218) January 29, 2022
ADVERTISEMENT
Article continues below this ad
Another fan demanded to get Reynolds' superhero with Peacemaker and Vigilante in season 2
https://twitter.com/ps1lim/status/1487579554151424001?s=20&t=l7dMIfk1yRLgssFokIRZuw
And although we couldn't get a Deadpool cameo in Peacemaker as of now, fans do have an entire installment to the movies with a very special comeback of Hugh Jackman's Wolverine. 
ADVERTISEMENT
Article continues below this ad
Did you know about it? Do let us know in the comments below.