"F*CK Will Smith"- When American Comedian George Wallace Was Disappointed With Oscar Slapgate
Published 10/08/2022, 11:30 PM EDT
The 2022 Oscars Slapgate is still fresh in our and George Wallace's mind. The controversy does not seem like it will be forgotten anytime soon. The fiasco got everybody talking. At the 94th Academy Awards, Will Smith slapped the host of the night, Chris Rock across the face because he made a tasteless joke about his wife Jada Pinkett-Smith's bald head.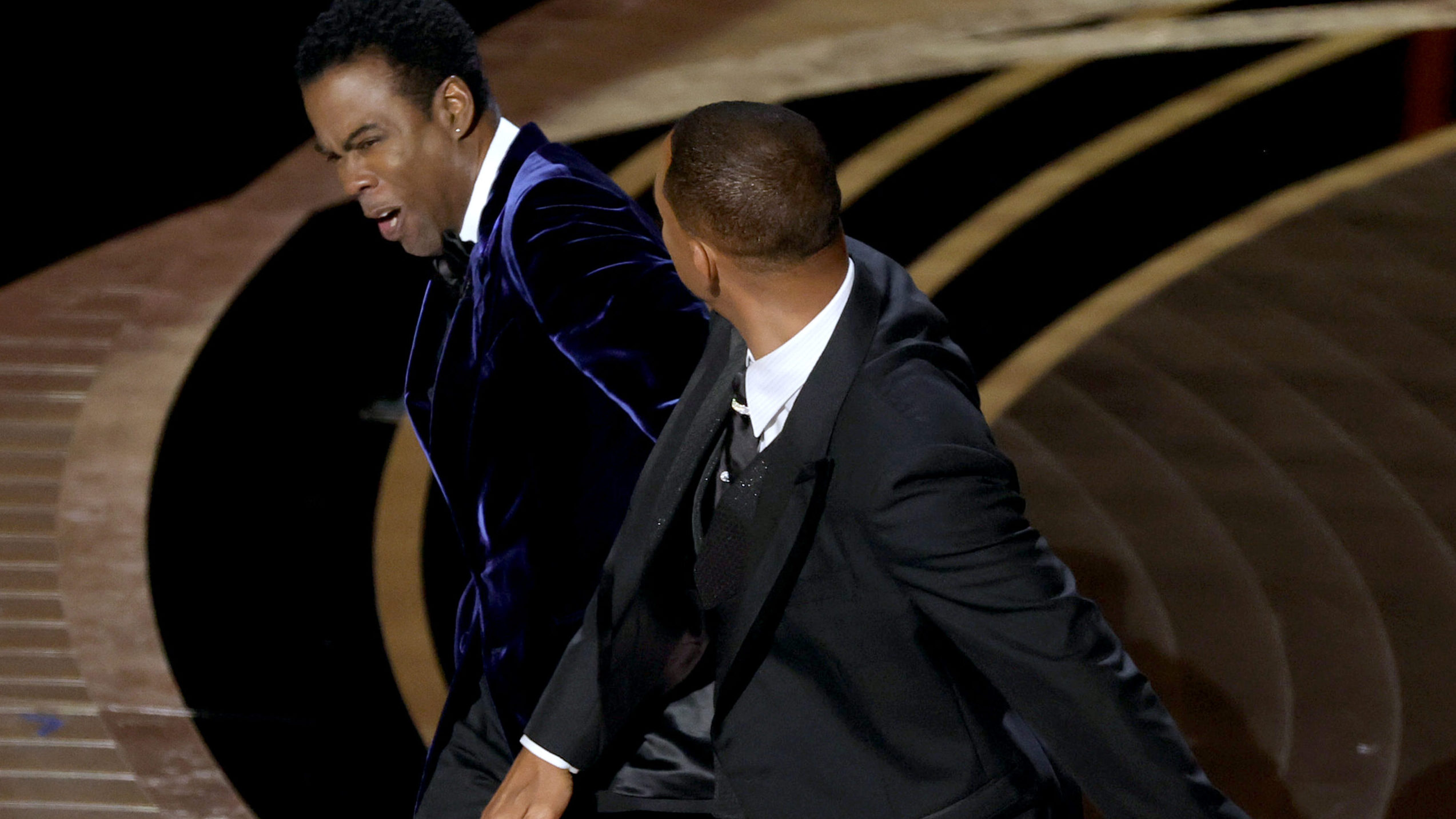 While some criticised Will for his actions strongly, others chose to not to have a say on the matter. Comedian George Wallace definitely falls in the first group. The 70-year-old veteran recently guested on Pierre's Panic Room where he made his dislike towards the actor known in the most funny way possible. 
ADVERTISEMENT
Article continues below this ad
George Wallace slams Will Smith nine months after the Oscars controversy
George Wallace was enjoying watching the marquee event with his friends. He particularly gave a shout out to Will Pecker for doing a great job and keeping him engaged. Apparently, he did not get up to pee even once for an hour and half. Of course, his viewing experience was ruined when Will Smith walked to the stage and assaulted Rock. 
"When he slapped Chris Rock, he slapped me," he said.
Wallace was waiting for his favorite actor to receive his award and was rooting for him. Interestingly, his favorite actor then happened to be the Men in Black actor. But Will's actions quickly turned things sour for the comedian. Like everybody else, he had thought it was staged, a prank, but it was not. The comedian was perplexed at his favorite actor's actions. He didn't hesitate to share that he does not like Smith anymore.
ADVERTISEMENT
Article continues below this ad
"F*ck Will Smith," he added and then proceeded to cuss out the entire Smith family. Not only that but he now does not like any Smiths at all.
The only way the star can redeem himself to Wallace is if pays 200 million dollars as damages to Rock. Smith continues to remain banned from the academy for 10 years and this has largely affected his next project, Emancipation. Reactions to his new project was mixed. 
ADVERTISEMENT
Article continues below this ad
Do you agree with Wallace? Tell us in the comments below.