Fans React to Jada Smith Oversharing About Her Relationship With Will Smith on 'Red Table Talk'
Published 10/21/2022, 9:30 PM EDT
There are some things in everyone's life that should stay between them only. However, some people like to share them all with everyone. Will Smith and Jada Smith seem like those people who overshare things. Recently, on the Red Table Talk, Jada shared something extremely personal, which she shouldn't have shared. What was that about?
ADVERTISEMENT
Article continues below this ad
As you know, the King Richard star was married to Sheree Zampino before he got married to Jada. Sheree and Will even have a kid named Trey while the actor has 3 other kids with his second wife. After some initial struggle, now the trio seems to be on good terms. But what was more than these known pieces of information that Jada shared that were more personal? What did the listeners and fans have to say?
ADVERTISEMENT
Article continues below this ad
Will Smith and Jada Smith still have the habit of oversharing
Red Table Talk is a show that is known for having different and meaningful conversations. Three generations get together to talk about things openly. Recently, because Willow was on tour, Sheree Zampino joined in and they all had a very heartfelt conversation. The wives talked about the early stage of the relationship along with the toxic forgiveness.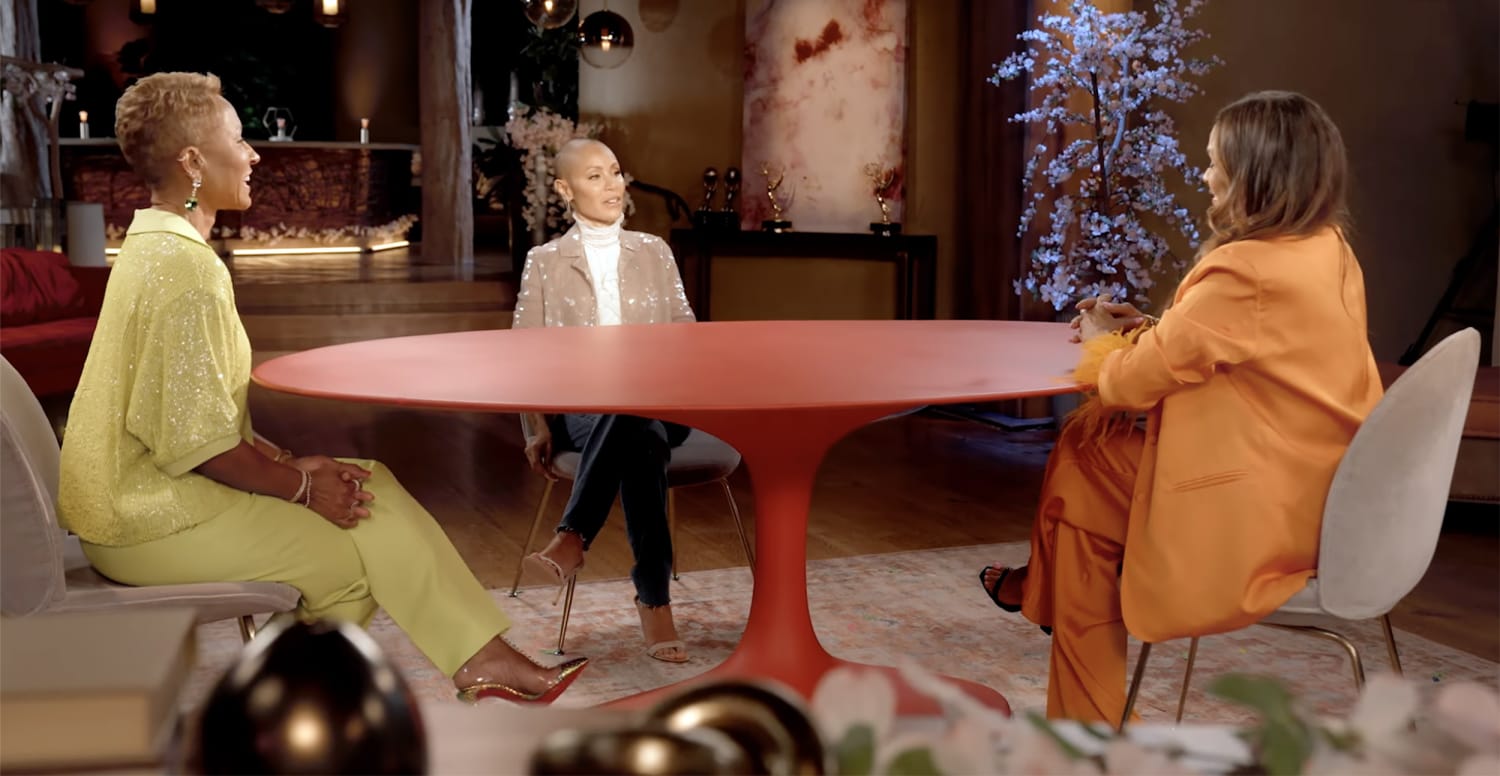 They also talked about the sisterhood they developed over the years. While these two women are on good terms with each other, they talked about their relationship with the Men in Black actor. Although they are now separated for years, Will and Sheree are also on good terms, as shared by Jada. Jada overshared here and revealed sometimes Will and Sheree go on vacations without her. It sounds a little bizarre to the public.
However, fans picked up on these lines by Jada and reacted to them. How was their reaction? Let's find out here.
Fans' reaction to this oversharing
Despite being on good terms with your ex-wife, going on a vacation with her while you already have a wife seems a little complex. However, Jada also shared that they didn't know the dynamics of two families joining like this. But that doesn't matter to these fans. They have their own opinions.
ADVERTISEMENT
Article continues below this ad
ADVERTISEMENT
Article continues below this ad
Well, fans seem to be tired of these oversharing by Jada. What do you think about it? Let us know in the comment below.