Fans Gush Over Millie Bobby Brown and Jake Bongiovi's Early Christmas Spirit
Published 11/15/2022, 5:00 AM EST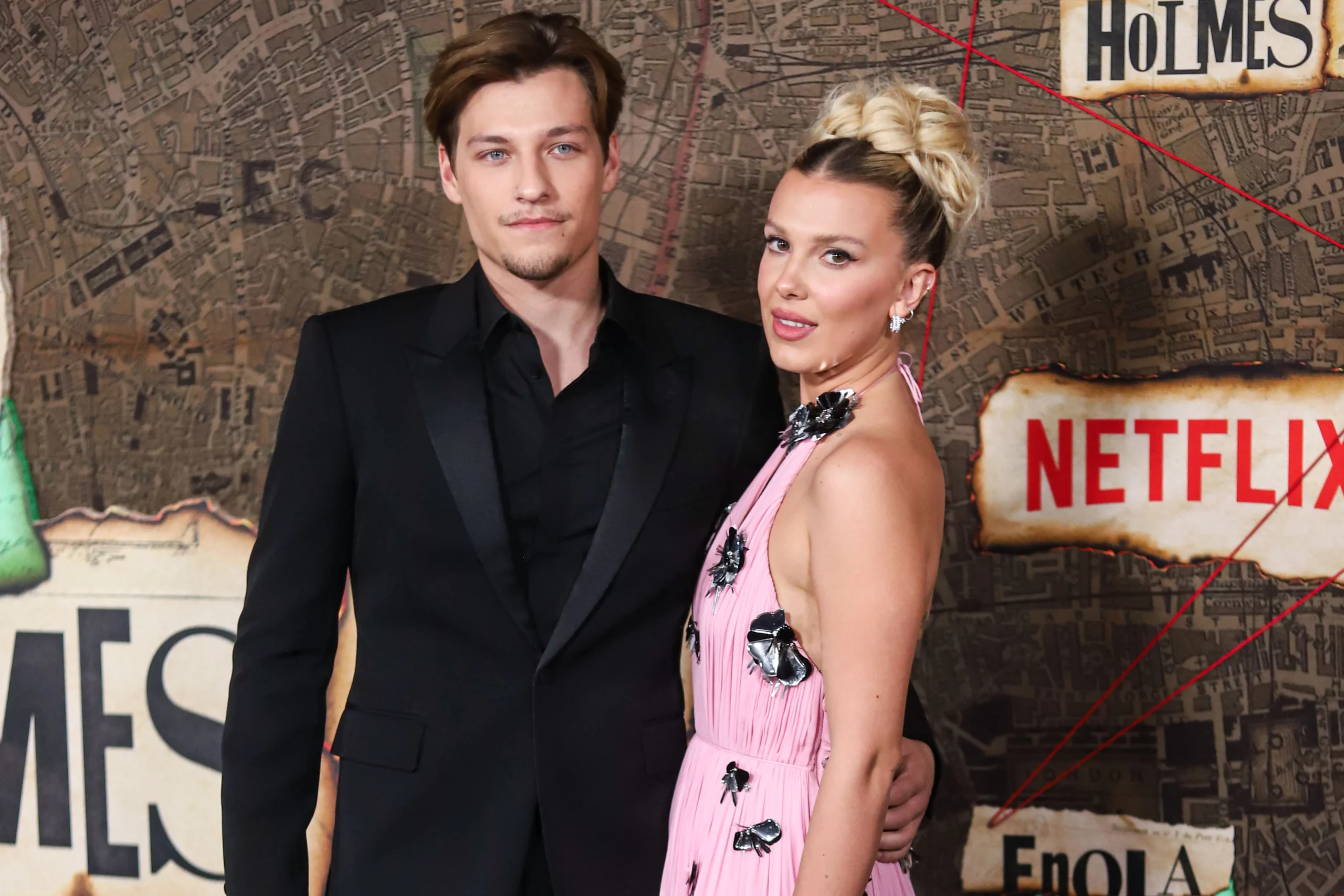 Millie Bobby Brown and Jake Bongiovi are one of the most loved couples in the industry today. The young couple has an enormous fandom and fans cannot have enough of them together. The couple also rarely disappoints their fans. Whether they are walking down the red carpet together, having a blast at Disney World, or just goofing around, the two are inseparable and adorable.
Just about a day ago, the Stranger Things star even uploaded a video of her and Bongiovi engrossed in the festive decorations, even though it is only November. The endearing clip has convinced even their countless fans to jump into a pre-holiday mood.
ADVERTISEMENT
Article continues below this ad
Millie Bobby Brown and Jake Bongiovi inspire fans to welcome an early Christmas
"It's beginning to look a lot like Christmas. Everywhere you go." While it might be a little early to think about Christmas given that it is barely mid-November, Millie Bobby Brown has fully embraced the most magical time of the year. The British actor and her boyfriend, Jake Bongiovi, seem to have a head-start with their Christmas preparations. Recently, the Godzilla vs Kong actress took to Instagram and posted a time-lapse video of them hanging up Christmas decorations. 
https://www.instagram.com/tv/Ck7aK1VgoRa/?utm_source=ig_web_copy_link
Both Brown and Bongiovi donned cozy and oversized Disney-themed pajamas and comfortable T-shirts as they decorated the massive tree. The Christmas tree is so tall that the Enola Holmes actress has to balance on the staircase railing while Bongiovi stands on a chair to hang up the ornaments. The young couple in this sweet domestic setting with Mariah Carey's All I Want For Christmas is You, melted the hearts of their fans, with the comment section overflowing with heart-warming messages from their followers. 
While a few Instagram users remind the 18-year-old actress that it is still early for Christmas, many of them decree that Brown's words/actions are final. If she says it is Christmas already, it is time to celebrate.
A large part of the audience also could not get over their matching Mickey and Minnie Mouse pajamas.
However, most fans were just delighted at seeing the couple together. With Brown and Bongiovi together, the actress's dog also appeared in the clip, resulting in an overjoyed fanbase.
ADVERTISEMENT
Article continues below this ad
Even Mariah Carey, the Songbird Supreme herself, showed her love to the adorable couple. While she admitted to being "Living for this," she was also taken slightly aback by the early celebrations.
ADVERTISEMENT
Article continues below this ad
Did the Millie Bobby Brown and Jake Bongiovi video bring you into the Christmas mood as well? Let us know in the comments. In the meantime, you can catch Brown in her latest, Enola Holmes 2, streaming on Netflix.