"Everyone knows we're 420 friendly" – When Willow Smith Laid Down Her Family's Thoughts on Marijuana Right in Front of Will Smith and Jada
Published 10/08/2022, 7:45 AM EDT
Will Smith is an acclaimed star, who started his career in the early 90s. He entered Hollywood with the family sitcom, Fresh Prince of Bel-Air, and there was no looking back for the actor ever since. The man was delivering hits until recently the Oscars slap controversy put him in the backseat. 
Smith's outbursts are a lot less frequent than Kanye West; he is a very private individual. He is one of the celebrities who keeps his family life away from social media and fans. So it is extremely rare for the actor to allow a sneak peek into his personal life and family. However, we got a glimpse and at the Smith family dynamic and their approach to weed thanks to Jada Pinkett Smith's Facebook show Red Table Talk.
ADVERTISEMENT
Article continues below this ad
Willow Smith broke the silence on weed surprising parents Will Smith and Jada Pinkett Smith
In 2020, Jada released her Facebook show Red Table Talk where the Smith family tackled subjects like adultery, alcohol consumption, and even weed. In a particular episode when the discussion turned towards marijuana, the then 19-year-old daughter of Will Smith quipped that they are not against the use of marijuana. They are, in fact, marijuana-friendly. 
"Everyone knows we're 420-friendly, let's be real," Willow Smith said. She was snapped with Cannabis socks before and had previously opened up about smoking marijuana before. Apparently, she used to get high to save herself from boredom. 
ADVERTISEMENT
Article continues below this ad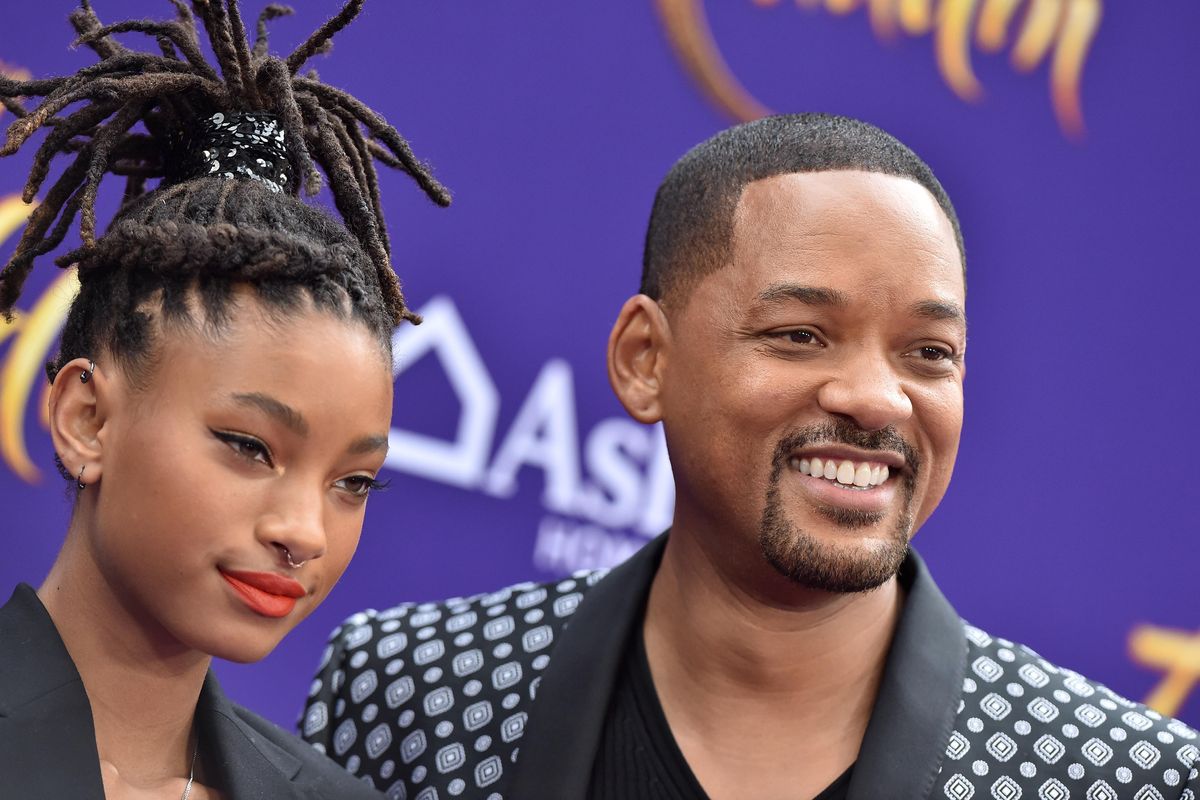 The Independence Day star seems to be okay with the use of the drugs in limitations, while he never talked about it in open in the past. The family also disclosed their alcohol intake and the history of alcohol abuse in Jada's family in the same episode of the talk show, admitting to have reduced alcohol intake.
Jada is soon to release a new unnamed memoir that will delve further into the relationship with the superstar. Meanwhile, Will is gearing up for yet another movie, Emancipation. Less than a year after the Oscar Slapgate, his latest project announcement has already attracted plenty of criticism. 
ADVERTISEMENT
Article continues below this ad
What do you think about Smith's relaxed attitude towards marijuana?