Did You Know Will Smith Was the Only Person Who Believed in Salma Hayek's Casting in 'Wild Wild West'?
Published 09/21/2022, 2:00 PM EDT
In the film industry, sometimes it is extremely hard for an actor to create his or her name, especially if their first language is not English. Therefore, there are some actors like Salma Hayek who went through a lot to be where they are. When she entered Hollywood, Will Smith supported her for a role in one of his movies.
Wild Wild West, a 1999 movie, is an American steampunk Western film. Will Smith, along with Kevin Kline, star as two US Secret Service agents who work together to protect US President Ulysses S Grant and the United States from many dangerous threats during the American Old West. However, while no one was sure about casting Salma Hayek, Smith was the only one who thought she was the perfect fit.
ADVERTISEMENT
Article continues below this ad
Will Smith saved a role for the Mexican actress in the remake
ADVERTISEMENT
Article continues below this ad
Salma Hayek is a Mexican and American actress and producer. She began her career in Mexico with starring roles in the telenovela Teresa and the romantic drama El Callejón de los Milagros. Soon, she established herself in Hollywood. When she first came into the industry, she wasn't really appreciated. Whenever she auditioned for any role, casting directors would call her agent praising her, but not offering her the role. They used to say, "But we just don't think that this character can be Mexican."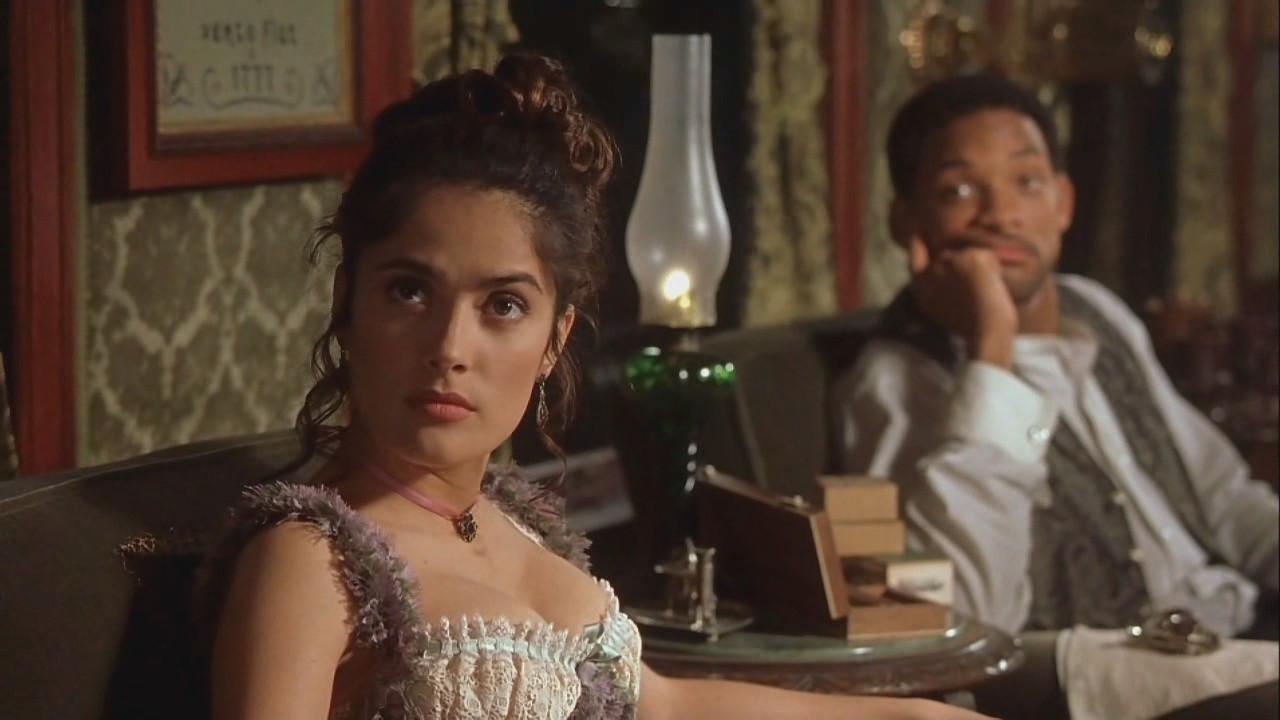 However, she secured the role in Barry Sonnenfeld's directed movie titled Wild Wild West. The movie is loosely adapted from The Wild Wild West, a 1960s television series. Sonnenfeld had his own reservations about giving her the role. So did Salma. When she first looked at the role, it didn't interest her. But Will Smith really wanted her to be in the film for this role. The Suicide Squad star had only met her once before the movie. He loved Salma's wit and her callousness. When the MCU star's agent also convinced her to accept the role, she said yes to the role.
ADVERTISEMENT
Article continues below this ad
Although the movie commercially didn't do well, it worked for the Mexican actress. After starring in this movie, the actress made her name and has worked with many A-line stars as well. Have you watched this late '90s movie? Do you think Smith's wish for Salma to be a part of the movie was worth it? Leave your thoughts in the comment section.