"Completely personal to him" – When 'Pinocchio' Director Guillermo del Toro Praised Ryan Gosling's Directorial Debut Film
Published 10/19/2022, 12:30 PM EDT
How crazy is it to show your under-process work idea to someone whose work is just the same? Ryan Gosling did something similar when he shared his project with a renowned director in its pre-production phase. This action of his, along with the unique lens the actor used in the film, earned him high praise from a creator known for his quality work: Guillermo del Toro.
Gosling appeared in an interview with one of the greatest directors and writers, Guillermo del Toro. Guillermo has directed Academy Award-winning fantasy films Pan's Labyrinth and The Shape of Water, winning the Academy Awards for Best Director and Best Picture, respectively. And now the fans have excited about his recent film, Pinocchio.
ADVERTISEMENT
Article continues below this ad
Once this acclaimed director had a conversation with The Gray Man actor about his directional debut. What did they talk about? What did Guillermo say about the film and Gosling?
Ryan Gosling received appreciation from an acclaimed director
Lost River is a 2014 thriller-fantasy film which is also Ryan's directional debut. This project was personal for him, as he had admitted in one interview. Although this interview with Guillermo del Toro took place in 2015, Gosling received words of appreciation. Here is what Guillermo said.
ADVERTISEMENT
Article continues below this ad
Guillermo appreciated Ryan's efforts for not making the film straightforward and commercial. As Ryan belongs to the actor trajectory, he had to put himself in one role, that is of a director. Due to his choice of making the film with a personal touch, the film was a little different from the regular thriller films we see. And this Pinocchio director loved this about the La La Land star. "He goes for something that is completely personal to him," said the director.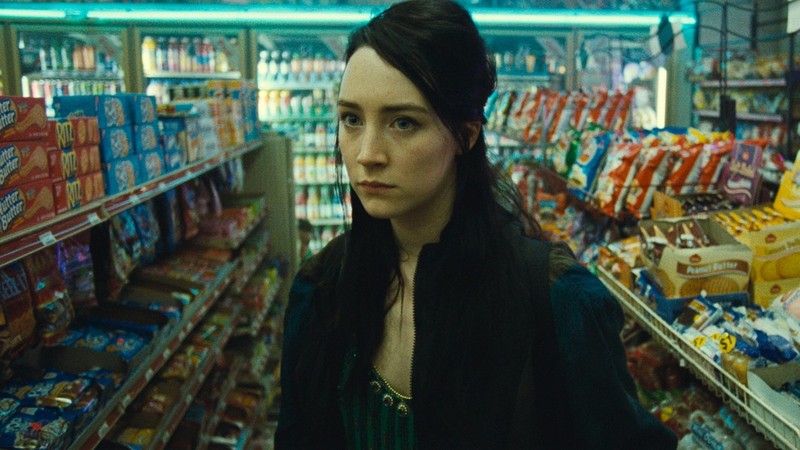 Why is Guillermo praising this film and the actor so much? Because, before starting the project, Ryan showed the Pinnochio director his work and research, which is extremely rare. Normally, since the artist often fears getting his work stolen, he/she avoids showing it to anyone until they are officially sure about it. But Gosling's his idea of filmmaking and his asking for guidance, made Guillermo respect the actor even more.
ADVERTISEMENT
Article continues below this ad
Do you agree with the Cabinet of Curiosities writer's thoughts about the film and the actor? Have you watched the film, Lost River? If not, stream it here and tell us what you think about it and if the director deserves the praise.