'Cobra Kai' Characters Were Absolute Sweethearts, Before Becoming the Badass Fighters in the Karate Kid Spinoff
Published 08/02/2022, 7:30 AM EDT
Right now, Cobra Kai is one of the most popular shows on Netflix, without a doubt. Now that the show is up for season 5, we have something surprising for you. These cast members of Cobra Kai were not always as badass as they were on this show. Before joining this thriller drama, some of them were Disney darlings. Continue here and read to find out who and how!
ADVERTISEMENT
Article continues below this ad
Cobra Kai cast: Sweethearts of Disney
We all have talked so much about the show and its cast members. We have been talking about their interviews, the difficulties they've been facing while preparing for their characters, and whatnot. But we haven't much talked about how these teenagers, before beating each other senselessly, were gushy-mushy kids.
ADVERTISEMENT
Article continues below this ad
Did you know these characters and some others were a part of different Disney shows? Let's find out more about them.
Tanner Buchanan in Girl Meets World
Tanner Buchanan plays Robby in Cobra Kai. He's been a regular cast since the first season of the show as Johnny Lawrence's (William Zabka) son. Robby is a troubled kid who's finding his way to living a good life. Before becoming this lost teenager, Tanner appeared on three episodes of Girl Meets World as Charlie Gardner. Charlie was a potential love interest for Riley Matthews.
Jacob Bertrand in Kirby Buckets
Jacob Bertrand stars as Eli Moskowitz in Cobra Kai, who is bullied by his peers at school. He has a scar on his face and that embarrassed him more than anything else. As the narration moves forward, we see him turning into Hawk, a badass Cobra Kai fighter. He turns into a bully as well. Later in the show, we see his transformation and he finds himself in the true sense and reaches the finals of the All Valley under 18 Karate Tournament.
Well, between 2014 and 2017, Jacob portrayed the title character in Disney's comedy Kirby Buckets. Bertrand has also portrayed the character of Jack Malloy in The Swap in 2016. Interestingly, in this show, he has worked together with his Cobra Kai opponent Peyton List (Tory).
Mary Mouser in Frenemies
One of the main focuses of the show is Sam LaRusso, daughter of Daniel LaRusso (Ralph Macchio) has also been a part of a Disney show before becoming the karate girl. However, she wasn't a part of the Disney regular show. Mary appeared in Disney Channel Original Movie Frenemies and played a dual role. As Emma and Savannah, identical girls who trade places, Mary pulled off a Disney movie.
Peyton List in Jessie and BUNK'D
The ruthless tomboy, All Valley Girl's champion Tory Nichols, is portrayed by Peyton List. Before this tough young girl, Peyton was famous for her totally different role than Tory. She was a spoiled, heirless Emma Rose on Jessie. Later she also got the role in the spin-off named BUNK'D for seasons 1 through 3.
Gianni Decenzo in Coop & Cami Ask the World
The transformation from a person with very low self-esteem to a fighter in the tournament, Demitri, surprised the viewers on so many levels. The nerd in Cobra Kai, Demitri, appeared multiple times in episodes of the Disney Channel's Coop & Cami Ask The World and Nickelodeon's 100 Things To Do Before High School.
Aedin Mincks in ANT Farm
Surprisingly, Aedin, who gets called some weird names, has also worked with Disney in a sitcom named ANT Farm as a guest star.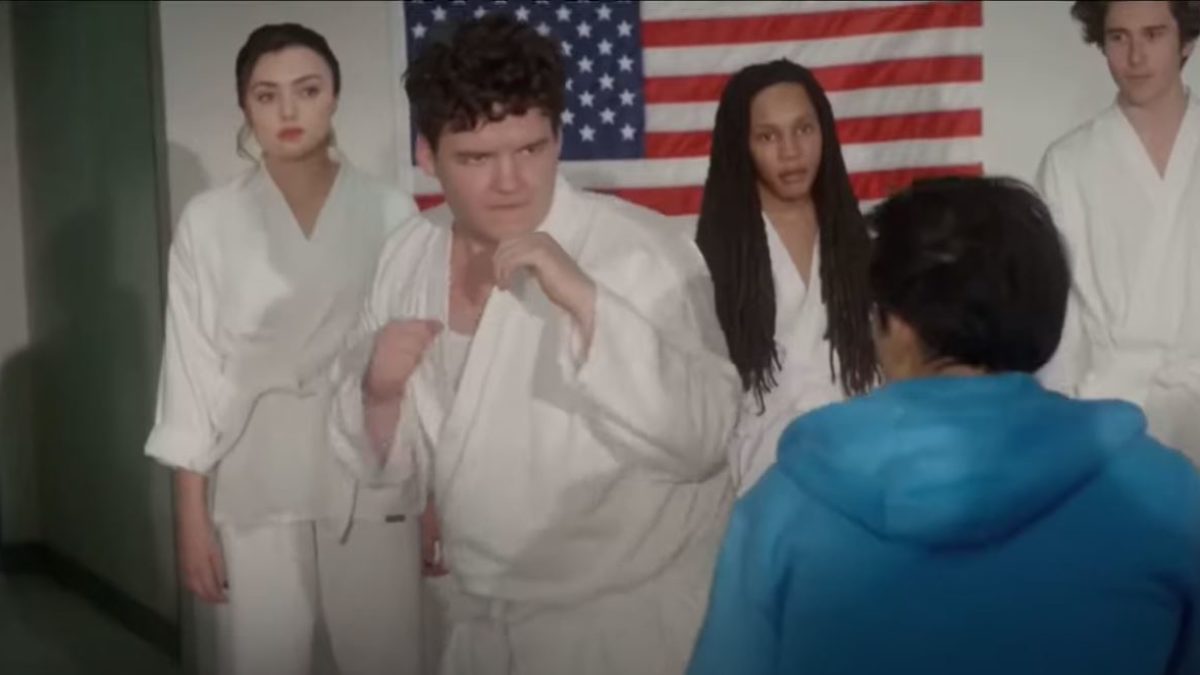 He plays Angus Chestnut as a recurring character for 2 seasons. Then he becomes the regular cast in seasons 3 and the final one.
ADVERTISEMENT
Article continues below this ad
Dan Ahdoot in Kickin' It
Do you remember a friend and an employee at LaRusso Auto Group named Anosh Norouzi? Well, this karate show isn't his first. He's been a deli owner 'Falalef Phil' on Disney XD's Kickin' It.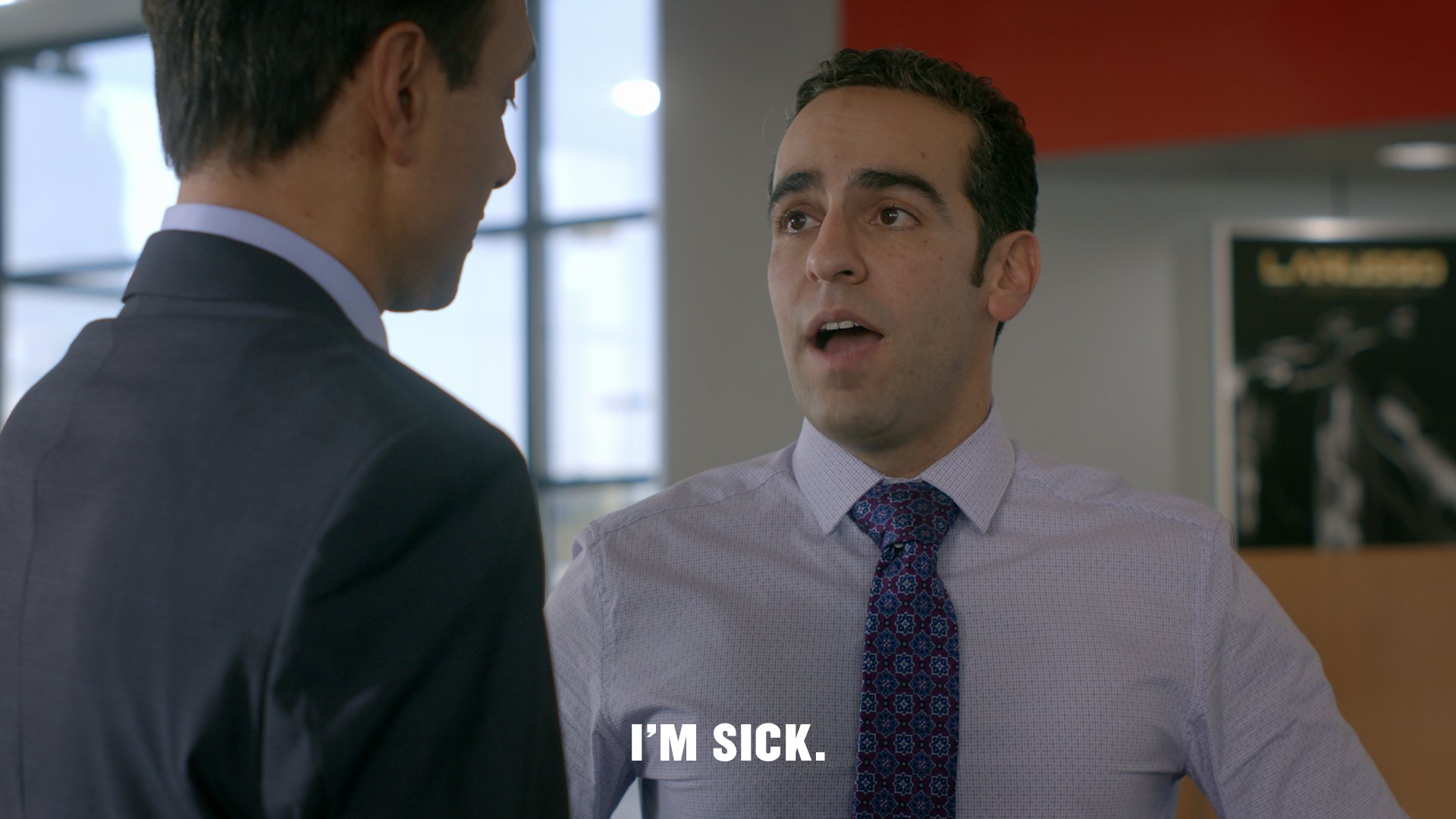 ADVERTISEMENT
Article continues below this ad
Well, now that you know these characters have differed totally from what they are on the show, let us know who's your favorite now. Stream all 4 seasons of Cobra Kai here only on Netflix.