'Bridgerton' Spin-off Queen Charlotte Wraps up Filming, Director Tom Says 'Just Wait'
Published 09/06/2022, 1:00 PM EDT
Netflix's Bridgerton is so famous and last May, we got to know that a prequel spin-off is in the works. The spin-off Queen Charlotte will focus on a young Queen Charlotte and the social change that resulted from her marriage to King George, which also gave rise to the Ton.
ADVERTISEMENT
Article continues below this ad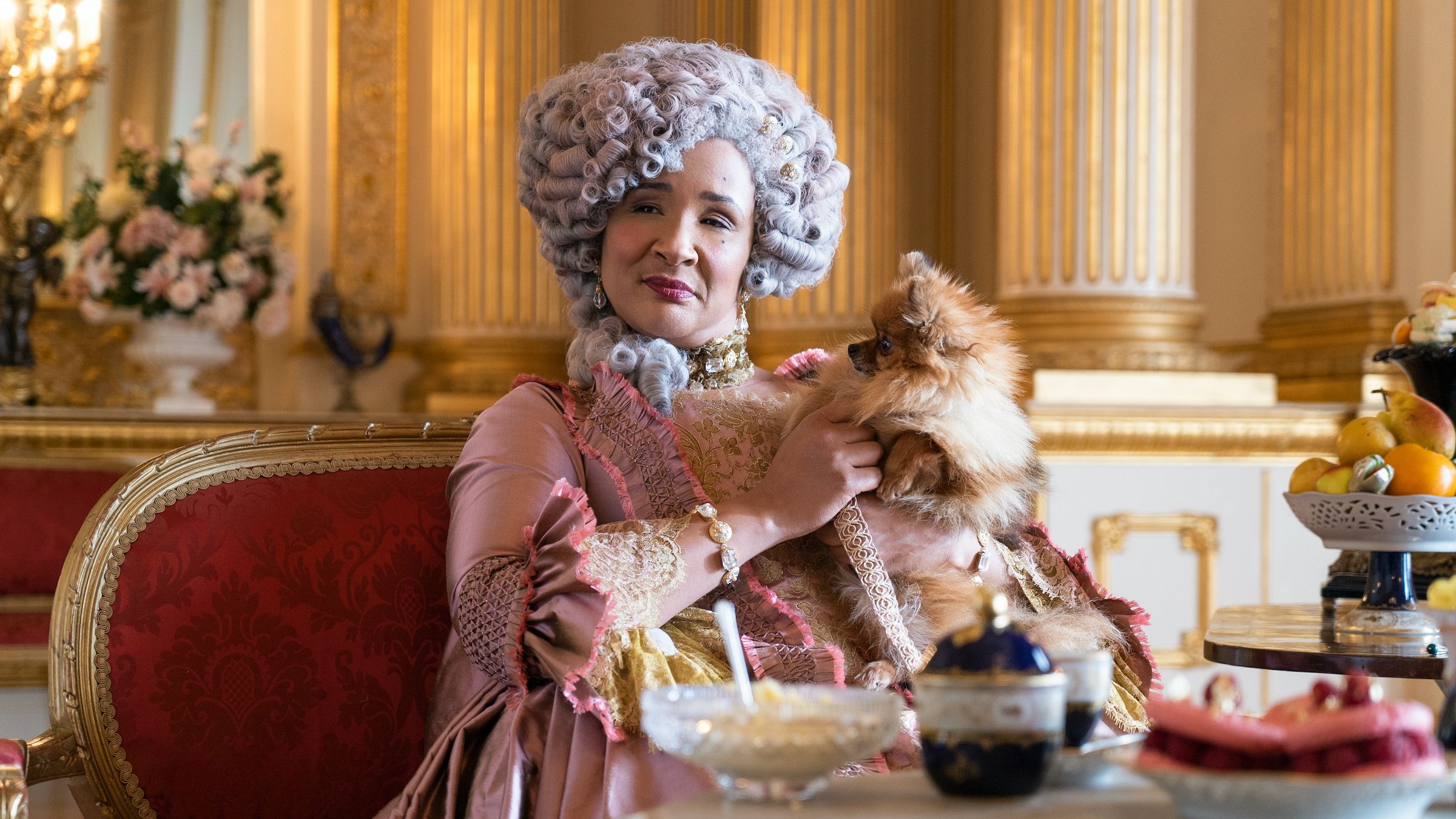 The spinoff will also see Lady Danbury's and Bridgerton matriarch Violet's early lives are going to be seen in the spin-off. After months of anticipation, we finally have an update on the show, courtesy to Tom Verica, the director. Verica recently gave us a major update on his Twitter that will have excited fans rejoicing.
ADVERTISEMENT
Article continues below this ad
Queen Charlotte wraps filming
While not a lot was shared by Tom Verica on Twitter, he did post a picture. The post had a screenshot of the show's script with the caption that asks fans to "just wait." Yes, as you can see in the post pinned below, the Bridgerton Spin-off show finished its production phase and will likely start its post-production work soon.
Currently, there are no release dates or trailer for the same, but the confirmation about the filming wrap is enough for us to know we can expect the spin-off to come out soon.
Who is in Bridgerton spin-off Queen Charlotte?
We already know the spin-off will focus on the younger version of Queen Charlotte. Sex Education star India Amarteigio will be the young Queen Charlotte, while Arsema Thomas will play young Lady Danbury. Alongside the actresses, we will also get to see Golda Rosheuvel who played Queen Charlotte in Bridgerton's seasons one and two.
Even though the spin-off will center on Queen Charlotte, it will also emphasize Lady Danbury's and Lady Bridgerton's early years. The show will reportedly give a glimpse into the friendships between the three ladies.
ADVERTISEMENT
Article continues below this ad
Queen Charlotte to enter the literature world
Yes, it turns out that there are other Bridgerton projects in the works. A prequel book series featuring the beloved character will follow the Queen Charlotte TV series.
The Bridgerton novels' authors Julia Quinn and Shonda Rhimes will collaborate on the novel adaptation of Charlotte's past. In the book, Charlotte's relationship with King George is examined, along with how they came to be together and how their love sparked a social shift in the world around them.
ADVERTISEMENT
Article continues below this ad
Are you excited about Bridgerton's spin-off Queen Charlotte? Let us know about your views in the comments down below. Also, before watching the spin-off, you can stream Bridgerton on Netflix now!