Blake Lively Once Revealed How She Robs Ryan Reynolds Wardrobe For THIS Reason
Published 10/20/2022, 10:30 PM EDT
By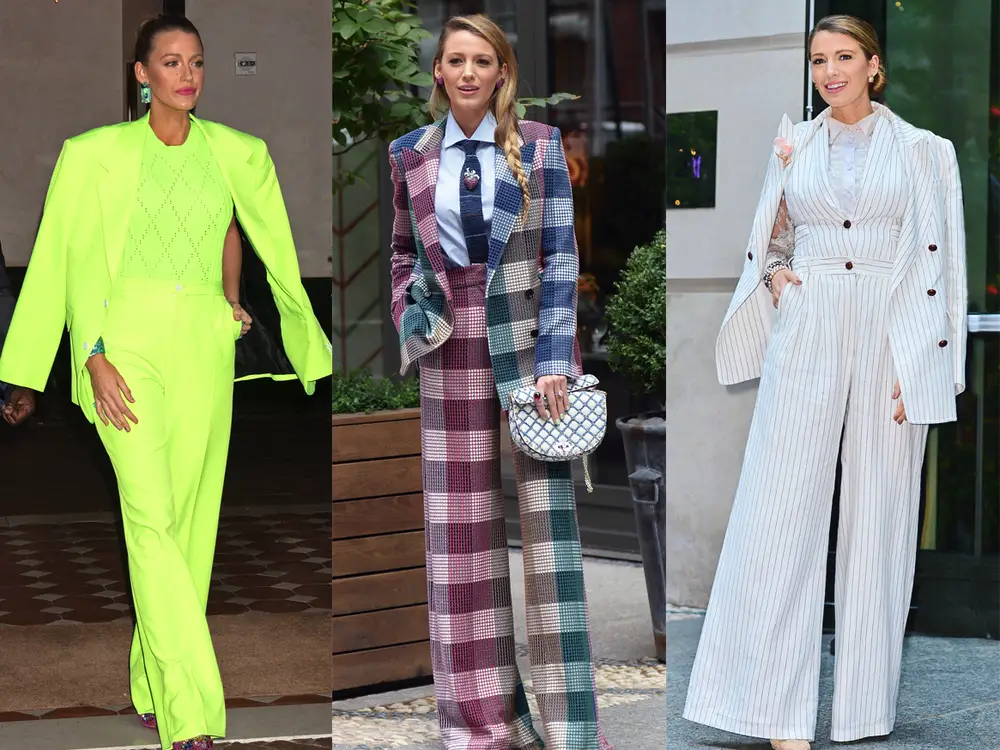 Blake Lively recently walked the red carpet with her amazing look at the Met Gala 2022. The 35-year-old star left people stunned when she unfurled her dreamy gown. Her jaw-dropping transformation instantly became a memorable moment for everyone, including her husband, Ryan Reynolds. The beautiful actress revealed the exquisite Lady Liberty dress from the pink embroidered bow wrap.
ADVERTISEMENT
Article continues below this ad
https://www.youtube.com/watch?v=ebatweUrQws
Her dress definitely stole the show, although this is not the first time she sported something unique and ravishing. She has given major inspirational looks over the years, whether street style or royal fantasy dresses. However, Blake once revealed how she robbed her husband's wardrobe for this reason.
ADVERTISEMENT
Article continues below this ad
Blake Lively sneaked into Ryan Reynolds' wardrobe to get her pantsuit look
In 2018, Blake Lively sat down with Good Morning America for an extensive interview with Robin Roberts. During the appearance, she talked about her role in the black comedy A Simple Favor based on the novel by Darcey Bell. The Gossip Girl star opened up about why she preferred to wear pantsuits in the movie.
The American actor spoke about how she wanted to get an iconic look like the movie's director, Paul Feig. So she decided to take on the pantsuit look just like him that certainly suited her in the film. She also added how she has been taking fashion inspiration from her husband for her Avant-Garde looks.
ALSO READ: Blake Lively Compares Anna Kendrick To Her Husband And Father of 4 Kids, Ryan Reynolds In a Rather NSFW Context
"I borrowed a few of his accessories and shirts for this press tour so far," she explained to GMA's Robin Roberts. Meanwhile, she joked that unfortunately, she can't do the same when Ryan Reynolds needs to borrow clothes.
ADVERTISEMENT
Article continues below this ad
It might be surprising for many people that Blake Lively does not have a stylist. Most of the time she gives credit to her husband, saying that he has a good taste in clothes. Well, one can agree to see the dapper, dark floral suit she was wearing for the interview.
Currently, The Rhythm Section star is pregnant with her fourth child, which she revealed at Forbes's Women in Power Summit in New York City. She looked adorable in a sheer short dress and styled with a white neck scarf and headband.
ADVERTISEMENT
Article continues below this ad
What do you think about the fashion choices of Blake Lively? Share your thoughts with us in the comment section.