After Bridgerton, Regency Britain Returns to Netflix With Dakota Johnson, Redefining Jane Austen
Published 06/15/2022, 8:30 AM EDT
Who doesn't love Jane Austen novels adapted into films? Those classic films take us to the era when the novel was written. Especially with Jane Austen, you cannot not fall in love with her characters, her settings, and her themes. Many of her works have been made into movies and viewers have loved them. But this latest movie is a little different. Dakota Johnson plays the lead character, redefining Jane Austen's essence.
ADVERTISEMENT
Article continues below this ad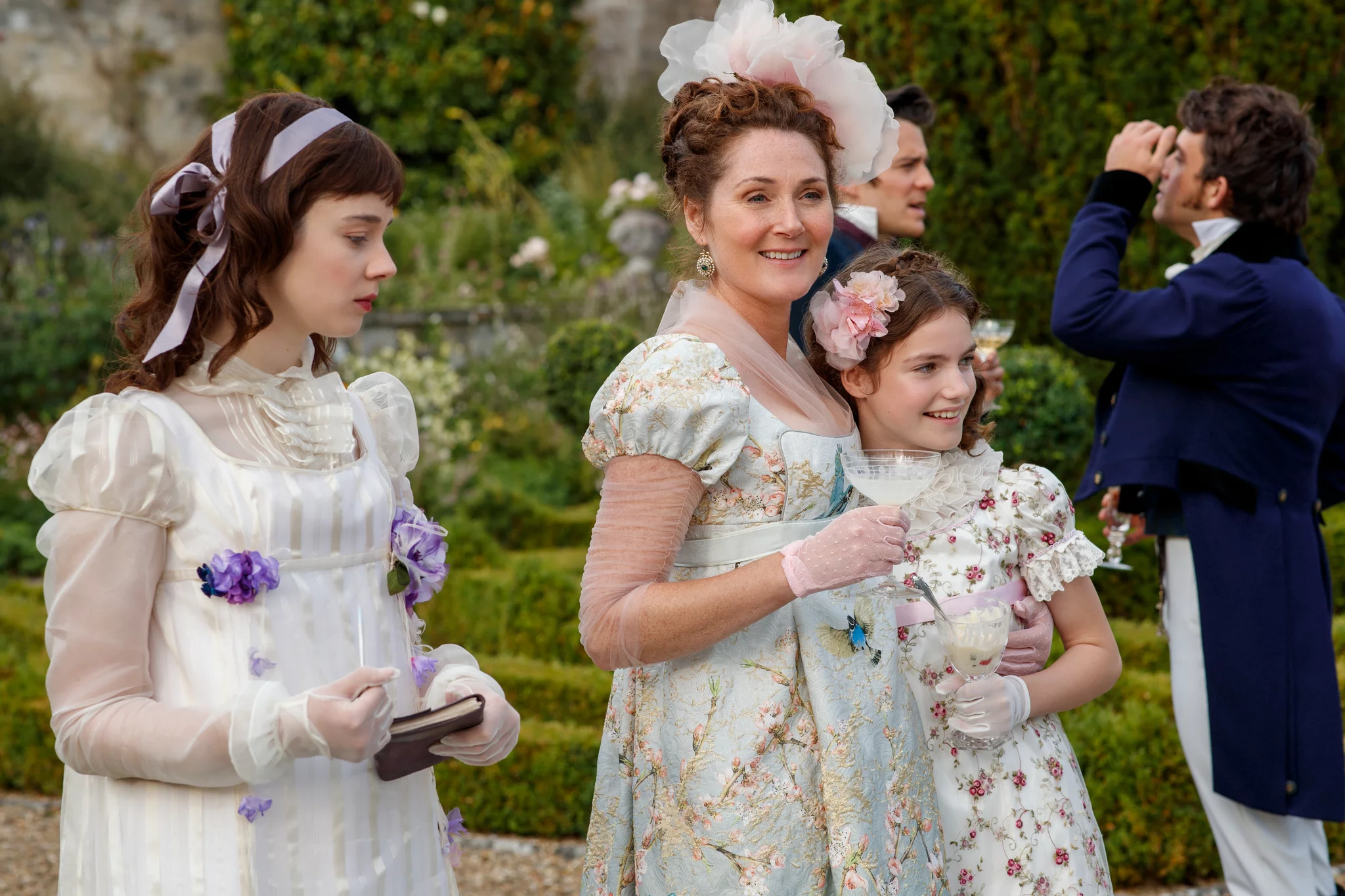 Bridgerton has portrayed Regency Era beautifully. The costumes, the settings, the characters, the plot development, and, of course, the balls dances. Female characters and males of the society are the representatives of the era. Though the portrayal is not 100% accurate, but they've captured the historic essence. Regency Era in Britain lasted from 1811 to 1820 during the rule of King George the IV.
ADVERTISEMENT
Article continues below this ad
A Jane Austen final novel adaptation with a modern touch
Jane Austen is a famous figure in the history of English literature. She is the most famous for her characters. Jane portrays her characters in a way that, even though they are fictional and exist in the classic era, we can relate to them and can get an escape from reality. Carrie Cracknell made a film of one such novel, which was Jane's final novel, Persuasions. The movie will stream on Netflix on 15 July.
The official summary of the movie: When Frederick Wentworth — the one who got away — crashes back into Anne Elliot's life, she must choose between putting the past behind her or listening to her heart when it comes to second chances.' Dakota Johnson portrays Ann Elliot, as the protagonist. Cosmo Jarvis portrays Captain Frederick Wentworth.
"With period pieces, I'm always interested in there being a connection between then and now," says Cracknell and adds, "I think period films often teach you as much about the moment they were made in as they do the moment that they're replicating, somehow." Cracknell adds a modern touch to the story to make it more lively.
The story had its unique set of challenges as most of the narrative revolves around Anne's sharp perspectives when it comes to the peculiarities and underlying ambitions of those around her. The technique of the direct-to-camera dialogue of Anne makes it more relatable to us than any conversational technique. "This is ultimately a piece about longing, and elements of that are quite hard to dramatize," says Cracknell, contextualizing their mildly irreverent approach. "Breaking the fourth wall gives us an opportunity to see right into her thinking and understand where she is going."
Dakota Johnson as Anne Elliot
Dakota Johnson is the perfect fit for the part, said Cracknell in an interview. Anne's sense of humor speaks to a very contemporary strain of comedy. "I think the humor [in Persuasion] absolutely speaks to Jane Austen's writing, but it also has a sort of modernity," Cracknell says. She wants to connect with the younger audience. Johnson also felt compelled by the comic element of the source material. She found it ridiculously attractive. "I was drawn to the occasionally modernized language and themes, breaking the fourth wall and speaking directly to the audience, and the fact that a strong-willed woman remains as much a topic of discussion these days as it was then," Johnson explains.
ADVERTISEMENT
Article continues below this ad
Like any other Jane Austen story, her first option of Anne is to try to reignite the flame with her first love, Captain Frederick Wentworth. It changes when William Elliot arrives. We don't want to ruin the fun for you. If you have read the novel, you'll figure it out. But those who haven't read it and are waiting for the movie, wait for a little while to find out what happens in this love story. Who will Anne choose?
ADVERTISEMENT
Article continues below this ad
Cracknell says that Dakota can express a sense of frustration with the cards life has dealt her, and the occasional outburst of pure, unbridled emotion. She shares her opinion and says that Dakota's sense of humor comes from her intelligence. "Anne sees things around her very clearly, and Dakota's just like that too. She's very watchful and very, very bright. And she was pushing to go funnier all the time, so we kept exploring the moments where we could find physical humor. She'd also have loads of ideas while we were shooting that we would end up doing in the film. It's always the dream when the actors give you so much," she praises Dakota and explains the reason she's the perfect Anne.
Now, we literally cannot wait for this modernly aesthetic movie and see how the makes have redefined the novel. We are dying to watch Regency Britain again after Bridgerton.