5 Hilarious Facts to Know About 'Knives Out' Before Its Sequel 'Glass Onion' Comes on Netflix
Published 08/23/2022, 9:30 AM EDT
Last year, when Netflix acquired the rights to the sequel of the 2019s surprise hit Knives Out for $469 million. And Netflix has just announced that the sequel, Glass Onion: A Knives Out Mystery, will hit the platform this year on December 23. Moreover, fans can also catch this movie in select theaters! But did you know the name of the sequel is inspired by The Beatles' 1968 song? Keep reading to know more such interesting facts about the original film.
5 lesser-known facts about Knives Out
Chris Evans came up with the iconic "Eat Shit" line. The original line was "F***k You," but Johnson wanted a PG-13 rating for his movie. 
Interestingly, K Callan is six years younger than Christopher Plummer, yet she played his mother on-screen. 
Craig's doughnut speech scene was to be edited out, but Craig convinced Johnson otherwise.
ADVERTISEMENT
Article continues below this ad
Apparently, Michael Shannon, who was the funniest person on set, came up with the line, "I'm not eating one iota of shit! In

Knives Out

!"

Evans got his dog, Dodger, the same white cable knit sweater that he wore in the film. Yes, that very famous sweater!
What is Glass Onion about? 
Daniel Craig returns as detective Benoit Blanc. This time around, a mysterious affair has dragged him to Greece. Ana de Armas and Chris Evans are not going to join Craig. Instead, he's joined by a new cast – Kathryn Hahn, Leslie Odom Jr, Edward Norton, Jessica Henwick, Madelyn Cline, Kate Hudson, Janelle Monae, and Dave Bautista. 
Rian Johnson returns to both write and direct the film. Along with the date announcement, the streamer has also released first-look images for the movie.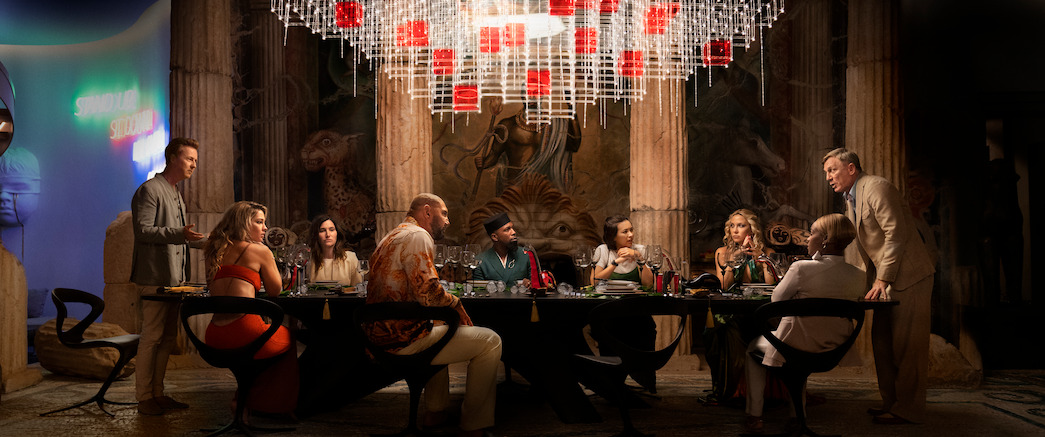 The first image looks like an interrogation scene. Everyone is gathered in a big dining room under an opulent chandelier, with Craig looking like he's trying to make a point. 
ADVERTISEMENT
Article continues below this ad
The second is beautiful behind-the-scenes footage with lovely hills in the background, and director Rian Johnson is giving direction to actress Janelle Monáe.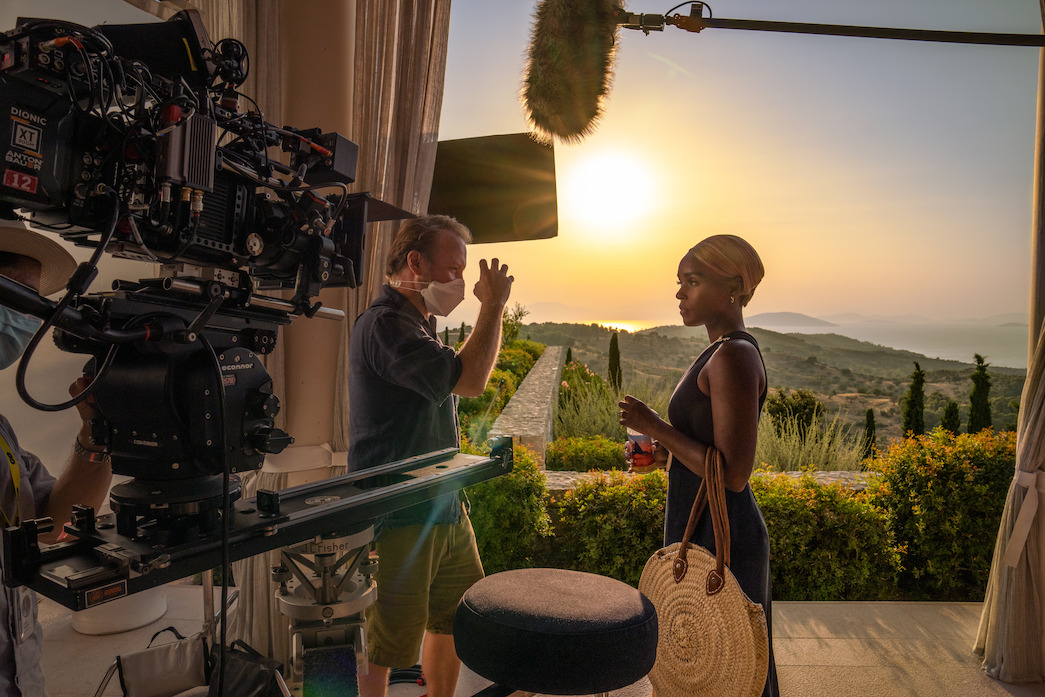 ADVERTISEMENT
Article continues below this ad
We are already excited about the upcoming sequel and can't wait for it to reach our screens. Well, the good thing is a third sequel is already in the pipeline! Are you looking forward to Glass Onion? Comment down your thoughts.