5 Big Disclosures We Got About Britney Spears From the Netflix Documentary 'Britney vs Spears'
Published 04/12/2022, 11:30 AM EDT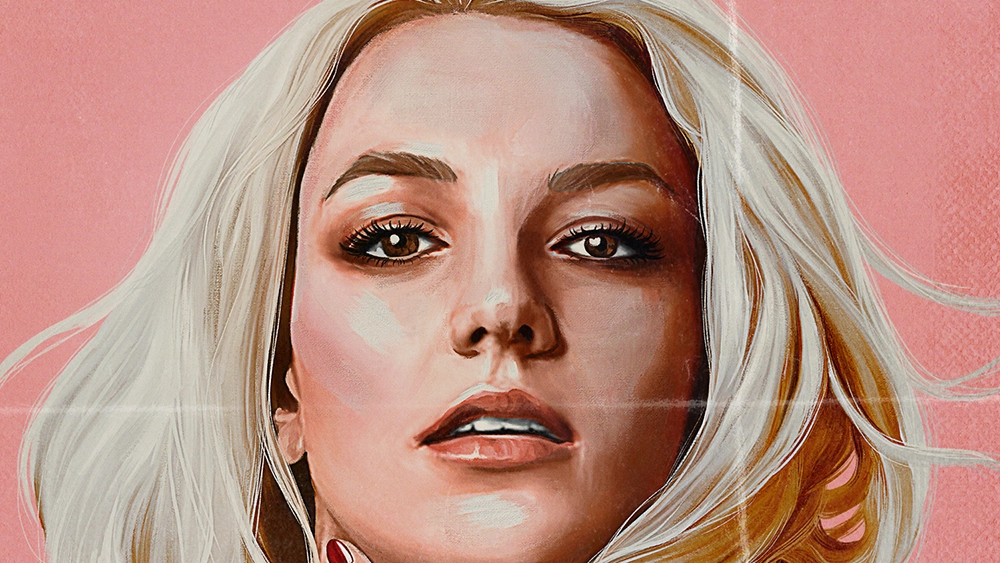 A documentary is always reputed for the number of unknown (and shocking) facts it discloses. And Netflix documentaries are renowned for giving authentic facts to viewers. So when a Britney Spears documentary released last year, fans all around the world knew there were going to be a number of revelations.
So here are the six biggest disclosures by the documentary on the iconic singer-songwriter.
What the Britney Spears documentary revealed
ADVERTISEMENT
Article continues below this ad
The documentary promised "a thorough portrait of the pop star's trajectory from girl next door to woman trapped by fame and family and her own legal status," as well as the release of confidential documents, texts, a voicemail, and new interviews with key players, when it was first announced by Netflix.
Based on what the informants claimed, what the records disclose, and what Erin Lee Carr discovers about the conservatorship, these are some of the greatest bombshells in Britney vs Spears.
Jenny Eliscu tried to help Britney  Spears in 2009
Eliscu was a significant factor in a secret effort to help Britney find a new lawyer in 2009, barely a year into the now 13-year conservatorship, in addition to assisting Carr in her investigation for the documentary.
Though the trip was eventually unsuccessful and Samuel Ingham III remained the court-appoint lawyers for years. It is notable in that it demonstrates how early in Britney's conservatorship she wanted to break away from the limited arrangement that was driven in large part by her father, Jamie Spears.
Sam Lutfi refuses the claim of drugging Britney
Carr describes Lutfi as the person frequently blamed by both of her parents for her public downfall.
Despite the fact that Britney described him as a buddy and semi-assistant in court documents, Lutfi claims he was her manager. Lutfi said that her divorce from Kevin Federline was taking a toll on her. Moreover, she wasn't getting enough support from her family.
However, Lutfi was heavily involved, and to some, this was a fundamental issue that led to the conservatorship's formation.
Jason Trawick wasn't too confident about the Conservatorship
Eliscu and Carr take turns reading a note from a conservatorship doctor to Ingham. Trawick's stance, according to the letter dated March 18, 2012, was that  "eventually Britney will have to learn to live without a conservator. He feels that the present arrangement is too constrictive."
Femme Fatale Tour created mentions between Jamie and Britney
According to a documentary, "significant tensions" between Jamie and Britney erupted at the end of Britney's successful Femme Fatale Tour, which ended in December 2011.
Carr feels that Britney had a problem with her father's drinking. "In a simple way she feels that if she is drug tested, so should he be," Carr says.
X-Factor put pressure on her
ADVERTISEMENT
Article continues below this ad
Britney's $15 million commitment to participate as a judge on the reality competition series reportedly put her under unfair pressure, according to documents obtained by Carr. While her manager, Larry Rudolph, claimed that leaving would be just as awful as a publicly seen collapse.
Britney's involvement on the panel was eventually permitted by the conservatorship, but only under tight conditions. One of them was the need that fiancé Jason Trawick to be present on set.
ADVERTISEMENT
Article continues below this ad
The documentary surely gave us an insight into Britney Spears' life like never before. You can stream the documentary exclusively on Netflix to find more revelations.
What was the most shocking thing you got to know about Britney through Britney vs Spears? Let us know in the comments.