Did 7-Time Mr.Olympia Ever Have a 6 Pack?
Published 08/14/2023, 2:44 AM EDT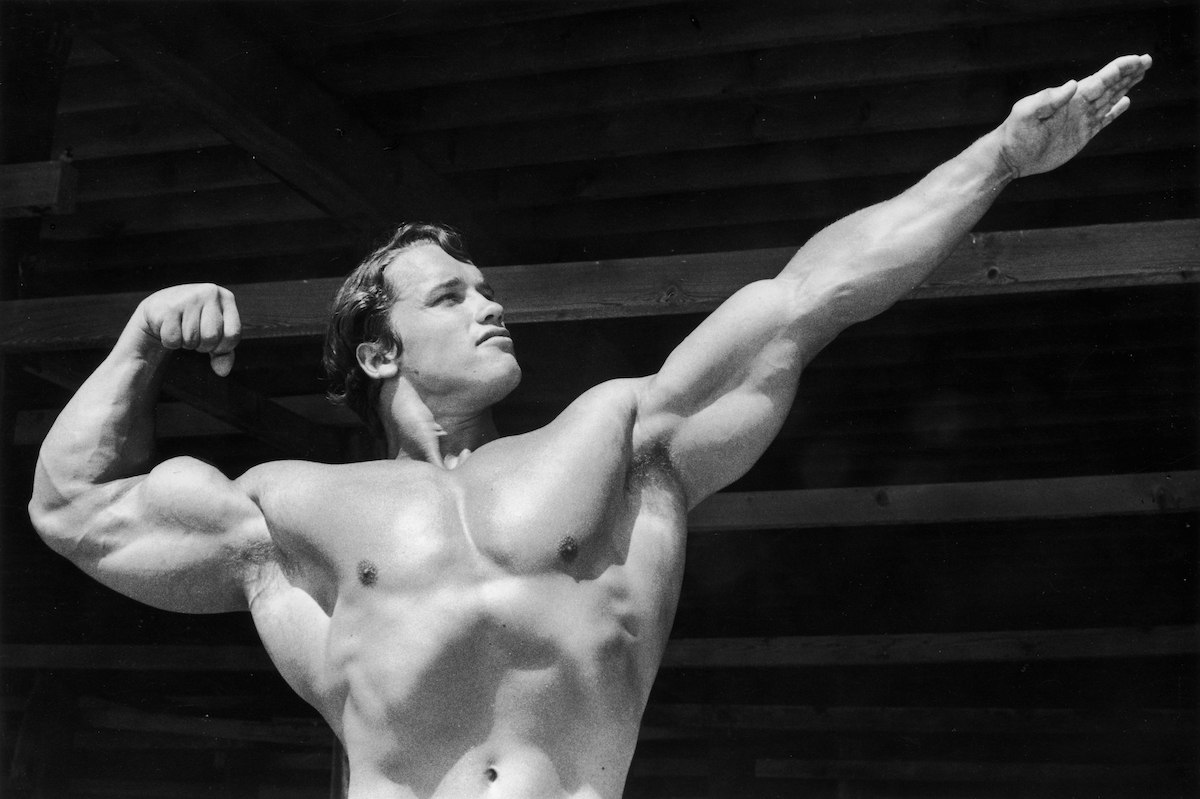 If there has been one Hollywood superstar who perfectly fits his superhero counterpart, it is Hollywood's unofficial bodybuilding ambassador Arnold Schwarzenegger. Naturally gelling into his role as the Terminator, the Commando actor has been synonymous with fitness in his career of 60 years. And now more than ever, the Pump Club owner is establishing his own 'village of fitness.' But, the Total Recall actor has one interesting fact about his physique that might make his fans question if they have been under the Mandela effect all along. 
ADVERTISEMENT
Article continues below this ad
The seven-time Mr. Olympia champion started his career with bodybuilding at the age of a mere 15 years, but this one reason never allowed him to enjoy the six packs that every fitness freak dreams of. 
Genetics came in the way of the world-renowned fitness guru
ADVERTISEMENT
Article continues below this ad
The 76-year-old actor sports only two abdominal rows of packs. While most of the world associates abs with six-packs and even as much as ten, the Pump Club owner has always only ever had four, and a much less noticeable extra two. These abdominal rows are associated with a connective tissue called fascia. According to Ladbible, the Predator actor has only two rows of fascia tissues. Reportedly, a Reddit user started the trend of sharing what new things they learned of, erupting in a huge discussion of Schwarzenegger and his not-so-popular four abs fallacy.
What made the discussion even more surprising was the sheer amount of users that did not know this fact despite being avid supporters of the fitness mogul. The fascia tissues as something predetermined at birth because it depends on one's genetics. Hence, no amount of extra effort can grow an extra pair of abs than what one is destined for.
This definitely leads to more positivity among his fans who yearn for six-pack abs than four. Though this Mandela effect might be an 'oh' kind of surprise, the positivity that Schwarzenegger ensues isn't only limited to this.
Arnold Schwarzenegger promotes fitness as a "feel good" pill
ADVERTISEMENT
Article continues below this ad
The Total Recall actor is Hollywood's personal flag-bearer for feeling positive and staying fit. His daily dose of fitness comes in the form of daily newsletters and a free mobile app. Not only this, but the Terminator actor also posts regular motivation for his followers. The FUBAR actor even makes sure the tips in his newsletters are not just bogus fads. The Arnolds Pump Club and Arnold Sports Festival promote his pursuit of unbiased inclusion and access to fitness to "feel good."
Very recently, he even thanked his followers for growing his village. His love for his pets, fitness, and creating a legacy has always gone hand-in-hand.
ADVERTISEMENT
Article continues below this ad
Did you know that the Mr. Olympia champion sported only four packs? Comment below and let us know.