The Terminator's Tips: 75-Year-Old Arnold Schwarzenegger Shares His Secrets on How to Train Smart and Stay Healthy
Published 07/19/2023, 5:30 AM EDT
Arnold Schwarzenegger aka the Terminator, is the ultimate guide to anyone who wants to build muscles. The legendary bodybuilder and actor has been pumping iron for decades, and he knows all the secrets to sculpting a strong and balanced physique. Notably, the 75-year-old hunk is kind enough to share his wisdom and tips on how to train smart and stay healthy. A workout with him can leave one with valuable lessons.
One of the fitness icon's secrets is to always do a high-rep warm-up set with a lightweight before any exercise. He says this helps him warm up his joints and muscles, assess how his body is feeling, and build a strong mind-muscle connection. This is mostly meant for exercises like machine dips, machine preacher curls, squats, deadlifts, and overhead presses, according to details shared by Men's Health,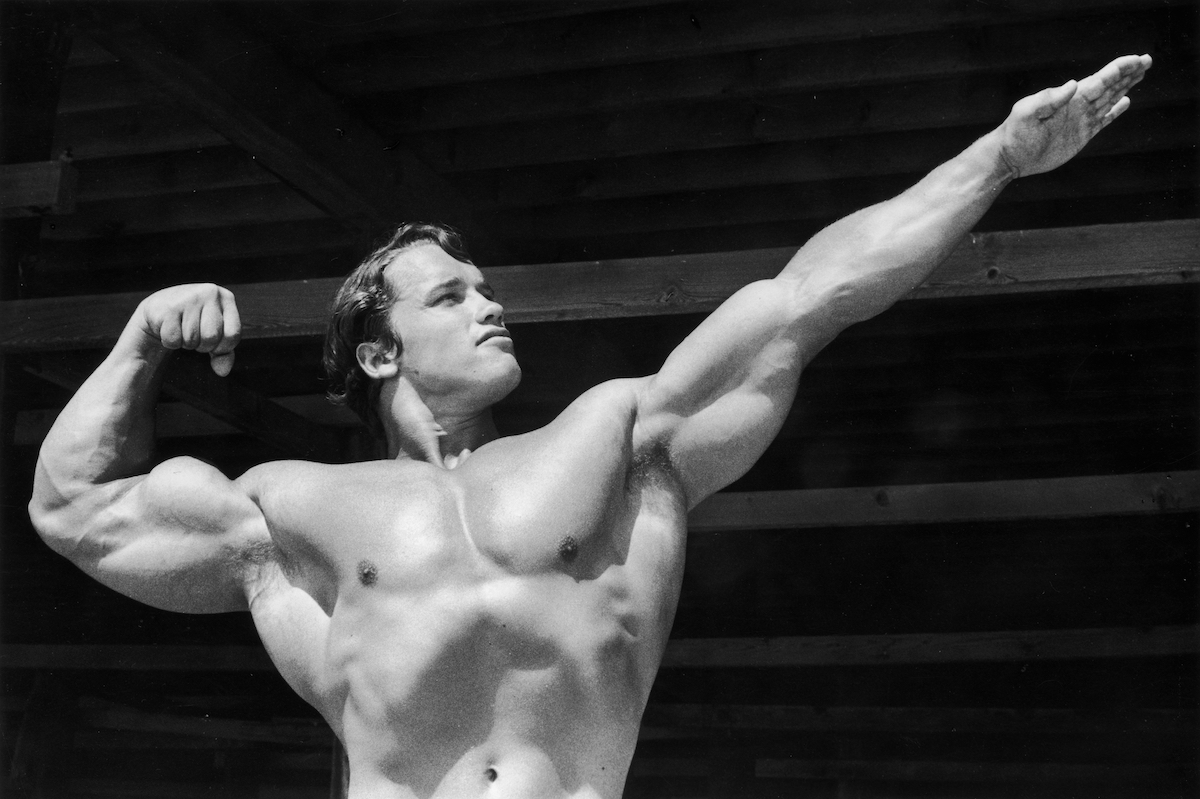 Another secret is to keep your head up and chest out when doing the rear delt fly machine. The legend says that it helps him isolate his rear deltoids better and avoid using other back muscles that can take away from the effectiveness of the exercise. Rear delt development is one of the keys to a complete and balanced physique, as well as good posture and shoulder health.
ADVERTISEMENT
Article continues below this ad
A third secret is to use a full range of motion in every exercise. It helps the actor work his muscles more thoroughly and stimulates more growth. He does this for exercises like lateral raises, where he lifts his arms all the way up until they are parallel to the floor, then lowers them all the way down until they touch his sides. Using a full range of motion can also prevent injuries and improve mobility.
Done with his fitness and having built a ravishing stature, the 75-year-old is now making a comeback to showbiz.
Arnold Schwarzenegger is returning to the screens with a bang!
ADVERTISEMENT
Article continues below this ad
Arnold Schwarzenegger is not resting on his wins. With an already acclaimed career in bodybuilding, Hollywood, and politics, the actor is back to showbiz. He recently starred in Netflix hit FUBAR and a documentary of himself titled Arnold, which also went on to become a hit. Both of his shows landed him critical acclaim as well as much love from fans. As a matter of fact, both shows went on to become hit Netflix shows.
Expressing interest, Netflix has reportedly approached the megastar for a Season 2 of his documentary. It aims to dive deeper into his professional and personal life. On the big screen, Schwarzenegger will return to the action movie scene after a long break with Breakout, an action-thriller. Fans are eagerly anticipating the return of the legend to the big screen. He is widely regarded as one of the biggest action-hero icons of all time. He has embodied several characters which still hold a special place for fans.
ADVERTISEMENT
Article continues below this ad
Will you follow Arnold Schwarzenegger's tips for better health? Let us know in the comments below.