The Next Terminator? Joseph Baena Flaunts His Ripped Body and Pays Tribute to His Father Arnold Schwarzenegger
Published 08/21/2023, 2:57 PM EDT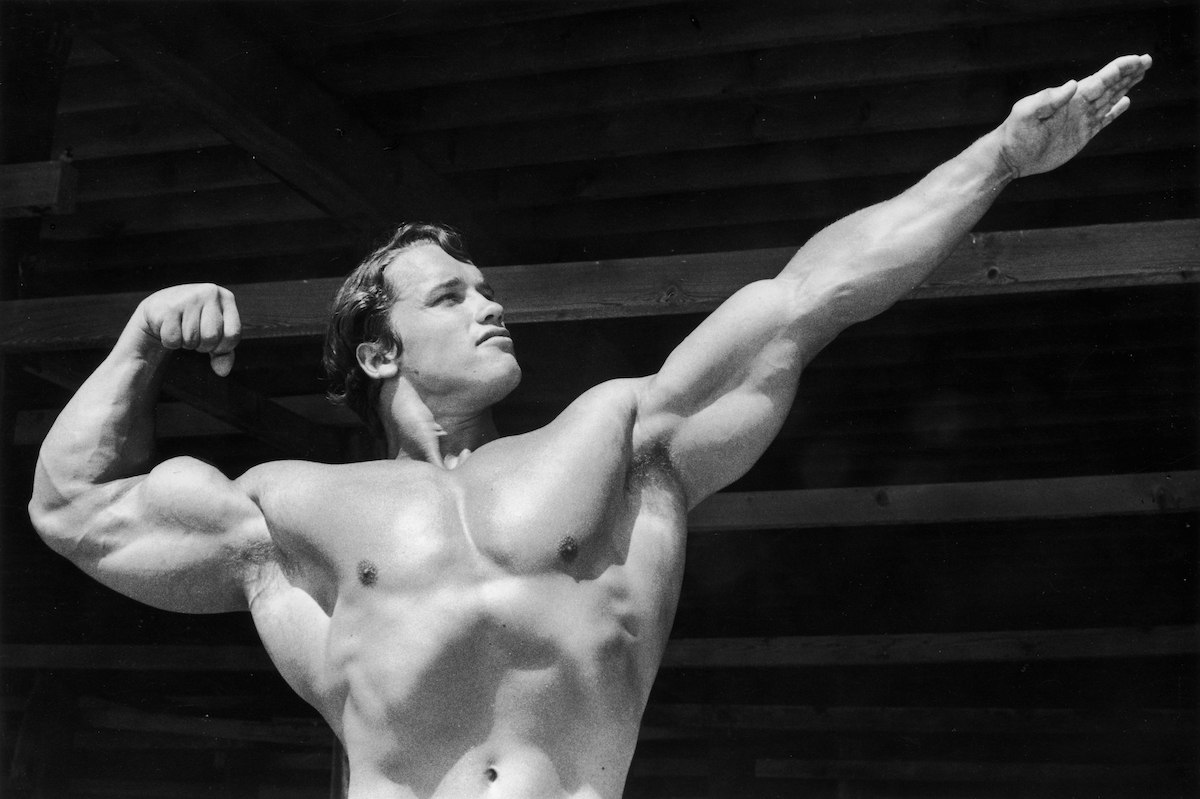 While he might not possess the level of intensity as the Terminator yet, there is no denying that he bears a striking resemblance to his father. Joseph Baena, the son of Hollywood icon Arnold Schwarzenegger, is proudly displaying his physique and uncanny likeness to his dad. Coincidentally, in one photo, shared recently, Schwarzenegger Jr. looks to be an absolute replica of the star himself!
ADVERTISEMENT
Article continues below this ad
The 25-year-old bodybuilder and actor took to Instagram to share some photos where he showcased his muscles and recreated some of his father's bodybuilding poses. Fans have been left in awe by the similarity between this bodybuilding father-son as evidenced by the thousands of likes and comments pouring in.
 

View this post on Instagram

 
ADVERTISEMENT
Article continues below this ad
Joseph Baena shares Arnold Schwarzenegger's passion for fitness and bodybuilding, dedicating himself to training to achieve his goals. He regularly updates his Instagram account, where he has amassed a following of over 495,000 people showcasing his workout routines and documenting his progress. Successfully, following in his father's dedication to impart selfless fitness training, Baena does the same on his social media handles, too.
Additionally, Baena has also followed Schwarzenegger into the world of acting. His proper debut took place in 2016 when he appeared in a film titled The Chosen One. More recently, he starred in a sci-fi comedy film called The Chariot. Driven by ambitions to pursue a career within Hollywood's realm of possibilities, Baena envisions collaborating with his father someday.
Apart from bearing his likeness, Joseph Baena, as well as all his other half-siblings have shared the 'selfless' and 'self-reliant' gene from their father, Arnold Schwarzenegger.
Arnold Schwarzenegger ensured all his kids, including Joseph Baena, are 'self-made'
ADVERTISEMENT
Article continues below this ad
Although he himself never admits or prefers to, Arnold Schwarzenegger has mostly carved out his own life path. From humble Austrian roots to the legend of Hollywood, the star does have his own way. Schwarzenegger shares parenthood with Maria Shriver, his ex-wife. Together they have four children named Katherine, Christina, Patrick, and Christopher. Additionally, he has Joseph Baena from a relationship with Mildred Patricia Baena. Each of Schwarzenegger's children has followed their paths in life exploring noble pursuits like writing, acting, modeling, business ventures, law practice, and fitness pursuits. 
The ex-governor of California expresses his pride in all of his kids. Emphasizing that he taught them the value of being self-made individuals. The star did not provide them with any influential connections. Rather, he encouraged his kids to chase their dreams passionately and work hard to achieve them. Furthermore, the 76-year-old finds joy in witnessing the growth of his children into independent and successful individuals.
ADVERTISEMENT
Article continues below this ad
What do you think of Joseph Baena's striking resemblance to Arnold Schwarzenegger? Let us know in the comments below.