"Probably the animals"- Arnold Schwarzenegger Hilariously Celebrates His 1 Million Followers on Threads App While Promoting His Pump Club
Published 07/09/2023, 6:30 AM EDT
Arnold Schwarzenegger has always displayed a down-to-earth and relatable side on his social media. We just have to take one look at his Instagram page to know that he is definitely an animal lover. Not only does he love animals, but he blesses everybody's feed with candid photos of furry friends. And of course, the Terminator superstar has jumped on the Threads bandwagon too. 
His days as a high-profile action movie actor, a former governor of California, and a professional bodybuilder, certainly ensured a huge fanbase and if his success with Threads isn't a testament to it, we don't know what is. And how he celebrated this success shows the other reason people love Schwarzenegger.
Arnold Schwarzenegger and his instant hit on Threads 
ADVERTISEMENT
Article continues below this ad
Arnold Schwarzenegger joined the Threads app and hit the roof with his followers count in mere two days. Fans showed their excitement and love for this American bodybuilder and made his follower count jump up to a million. His motivational content, fitness tips, and highlights from his film career seem to have a major fan following. After hitting the 1M mark, Schwarzenegger took to Threads and posted his amusement by guessing his followers are there for, "Probably the animals." While this could be true given his warm furry feed, the followers quickly replied that they were there all of it. 
And this is not the first time we have seen fans click the follow button in the blink of an eye when it comes to their favorite entity. Fellow climate change activist, like Schwarzenegger, David Attenborough, also gained millions of followers pretty quickly. Well, be it the 75-year-old actor's animals or his motivational fitness tips, we are here for it.
ADVERTISEMENT
Article continues below this ad
From the Californian governor gig where he was a strong advocate of climate change to his continued contributions to body fitness, the actor was seen promoting his Arnold's Pump Club on the new Meta app. 
Arnold Schwarzenegger's attempt to make Threads as a 'Positive Corner of the Internet' 
The Terminator star made a strong entrance on Threads to create his very own positive corner with his first post. Known for his charisma and motivational speeches, the Predator actor took to the app to spread positivity about health and fitness via his Pump Club, whose motto stands 'Positive Corner of the Internet,' asking fans to subscribe to the free newsletter. It seems that the actor has quite taken the 'positive corner' approach on Threads as he shared an image of himself working out in the gym, urging his followers to ignite their inner fire and unlock their full potential. He also shared a post of a cute baby pig Schnelly right after the first picture. Seems like the actor is all set to create a 'positive corner' on Threads for his fans.
ADVERTISEMENT
Article continues below this ad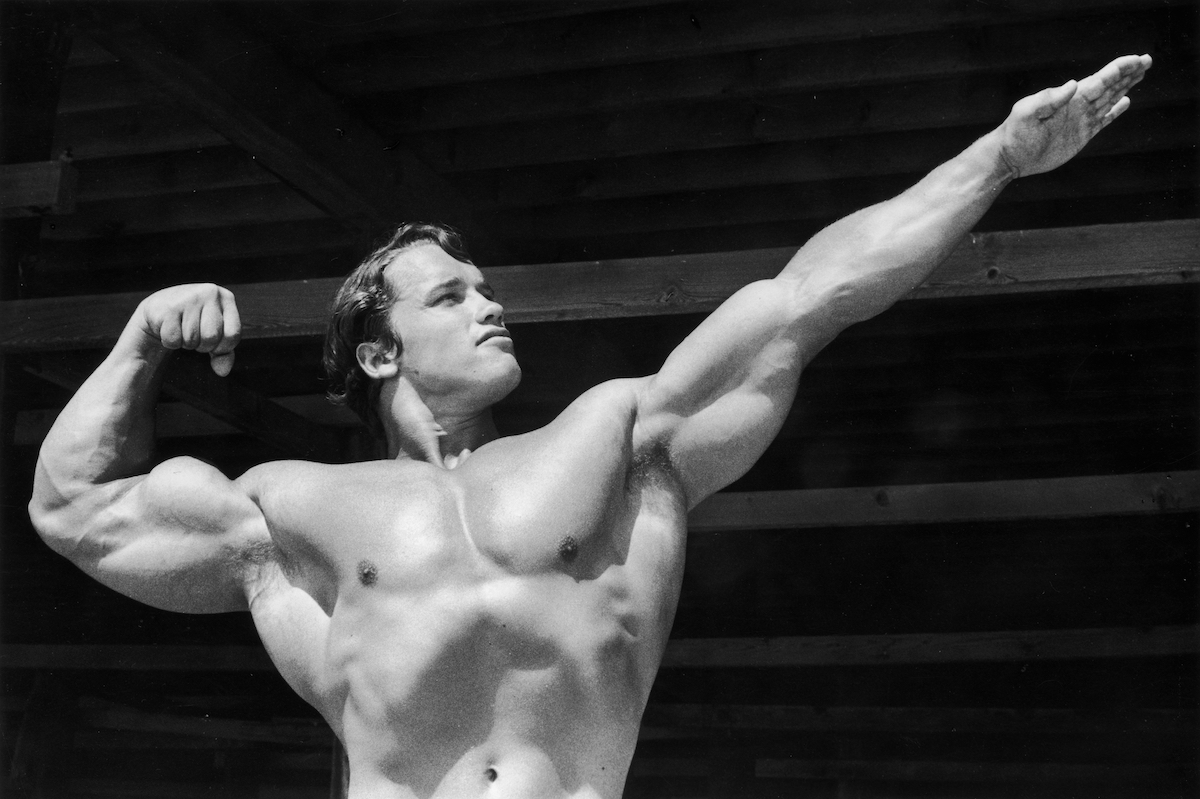 We have seen Mr.Universe gain worldwide fame as a Hollywood action star and a professional bodybuilder. Being the all-rounder that he is, what is your favorite thing about Arnold Schwarzenegger? Let us know in the comments.